Culture UK
New creative partnership to get more people participating in the arts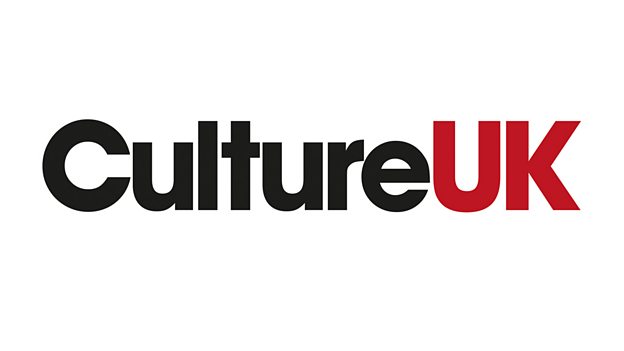 We've come together because we want the UK to be the most culturally engaged and creative country in the world, where everybody, wherever they come from, can take part.

Tony Hall, BBC Director-General
Date: 04.04.2017
Last updated: 05.04.2017 at 09.31
Major cultural organisations from across the UK are coming together in a way never seen before to inspire new audiences and enhance the UK's position as a global creative force.
Tony Hall, Director-General of the BBC, announced the launch of Culture UK - a new partnership between the BBC, Arts Council England, the Arts Council of Northern Ireland, the Arts Council of Wales and Creative Scotland.
The aim is to excite the nation about the arts, opening up funding to a range of arts organisations to make content which can be shown on the BBC, developing UK-wide cultural festivals that can reach new audiences, creating opportunities to showcase emerging and diverse talent, and making the most of technology to inspire new experiences in the arts.
Projects announced today include work featuring Danny Boyle directing hip hop dance company Boy Blue Entertainment, National Theatre Artistic Director Rufus Norris, Crystal Pite, Wayne McGregor, Hofesh Shechter, together with creative companies such as Leeds' Slung Low, the Young Vic, Manchester's Eggs Collective, Tamasha, Derry Playhouse, Scottish Ballet, Birmingham Rep, Galloway Forest Sanctuary Lab, Bristol Old Vic and balletLORENT in Newcastle.
Tony Hall says: "We've come together because we want the UK to be the most culturally engaged and creative country in the world, where everybody, wherever they come from, can take part. There are real challenges that make working together more necessary and more urgent than ever. Culture is one of the things that unites us all and expresses our identity. We ignore that at our peril."
Pictured (l-r): Darren Henley, Jenny Niven, Tony Hall, Jonty Claypole, Nick Capaldi and Noireen Mckinney
Inspired by the Cultural Olympiad, Shakespeare Lives (supported by the British Council) and the continuing work of 14-18-NOW, Culture UK will form a planning and development group, with representation right across the country, to enable three major broadcast and live event festivals each year.
To support this, the BBC is appointing cultural leads in each of its major national and regional offices.
The ambition is for projects that have a scale and breadth to attract new audiences to the arts, as well as appealing to existing enthusiasts. They will be based around themes - with Poetry and opera in 2017 and the centenary of women's suffrage in 2018.
The BBC will create a new Artists First BBC commissioning fund that will prioritise artists and arts organisations who want to create new works for broadcast and online. It will have £4m of funding in the first year.
A number of commissions are also being announced today, including projects from Battersea Arts Centre's Performance Live strand and from The Space - both of which originate from a partnership between Arts Council England and the BBC, and have been pioneers for artist-led commissioning.
Digital pioneers from the cultural sector will work together with BBC Research and Development and major technology partners to support new experiences around performance, live events and museum collections. The BBC will also share its digital platform for live events with Manchester International Festival, the Edinburgh Festivals and the Hay Festival for the first time, opening them up to audiences online.
Janet Archer, Chief Executive of Creative Scotland says: "Scotland's cultural scene is vibrant, varied and dynamic and we produce fantastic, world-leading work across all artforms. This initiative with the BBC will help raise awareness of Scotland's creative excellence and we look forward to seeing the work of Scottish artists and creative organisations reaching bigger audiences through this platform"
Nick Capaldi, Chief Executive, Arts Council of Wales says: "We're naturally proud of the diversity of Wales' exciting arts activity. But we value, too, those opportunities where we can come together as the UK nations, learning from the successes and achievements of others. The arts and creative industries are things that the UK does well. The BBC, with its commitment to audience engagement and its achievements in digital innovation, is a natural partner for the Arts Council of Wales. We look forward to collaborating with our colleagues to promote exciting and inspiring art, shining a light on the extraordinary richness of UK creativity."
Darren Henley, Chief Executive of Arts Council England says: "Our creativity in the UK is second to none. This is an extraordinary opportunity for artists and cultural organisations to showcase that creativity to huge and varied audiences through the BBC's unrivalled local, national and global networks. It's a fantastic chance for us to get new people involved in the arts and to support cultural organisations in using the latest technology to reach different audiences."
Roisín McDonough, Chief Executive, Arts Council of Northern Ireland says: The Arts Council of Northern Ireland is delighted to be a strategic partner with Culture UK. Partnership is in our DNA and here in Northern Ireland we are renowned for the strength of our community and participatory arts sector as well as for our great writers, poets and musicians. The collaboration and learning opportunities that Culture UK provides make perfect sense; it gives our artists and arts organisations a chance to push digital boundaries and reach new individuals and audiences in the most unexpected and inspiring ways."
Graham Sheffield CBE, Director Arts, British Council says: "In challenging times, the diverse cultural riches of the UK provide some of our most potent assets, and play a vital role in presenting the UK as an international, outwardly focused and creative nation. We look forward to working closely with Culture UK to bring an international dimension to the programme and help to broaden audiences around the world for the best of UK creativity and innovation."
Today's announcement was made at the BBC's Radio Theatre in London, and was welcomed in contributions from Maria Balshaw (Whitworth Gallery), Rufus Norris (National Theatre) and Martin Green (Hull UK City of Culture 2017). It was accompanied by performances from singer Dorcas Sebuyange, hip hop dance company Boy Blue Entertainment, Imtiaz Dharker, Scottish Ballet's Christopher Hampson and Isaiah Hull.
SH8
BBC commissions
The BBC announced a special TV adaptation of the National Theatre's My Country; A Work In Progress, directed by Rufus Norris and written by Carol Ann Duffy for BBC Two. Also on BBC Two are eight commissions in the new Performance Live strand in partnership with Arts Council England and Battersea Arts Centre. They include projects from across the UK (including Manchester, Liverpool, Hull, Middlesbrough and North Wales) and with leading and emerging talent.
BBC Four will tell the story of artist Phil Collins in Ceremony, as he drives across Europe with a statue of Friedrich Engels before installing it at the close of the Manchester International Festival - the city in which Engels made his name. And choreographer Crystal Pite will introduce an exclusive screening of Betroffenheit - a powerful meditation on love and grief.
BBC 1Xtra, with support from Radio 1, will be reigniting their award-winning spoken word project, Words First, later this year, whilst throughout the Edinburgh Festivals in August, the BBC will be broadcasting performance from venues across the city in celebration of the 70th anniversary of the founding of the first festivals.
As well as these projects, on Friday 7, Saturday 8 and Sunday 9 April 2017, hundreds of organisations will hold participatory creative events for Get Creative, a partnership between the BBC, the arts councils and Creative Scotland, Voluntary Arts, Fun Palaces, Family Arts Campaign, Crafts Council, What Next? Creative People and Places and 64m Artists. Among those taking part is Theatr Brycheiniog in Wales, which will create a living art installation on Pen Y Fan mountain, with the help of the general public.
Performance Live
Produced and developed in partnership with Arts Council England and Battersea Arts Centre, Performance Live will showcase on BBC Two a spectrum of some of the most exciting artists working in performance today. This two-year strand of programmes features the works of over a dozen artists, producers and arts organisations from across England, who have embraced the challenge of producing innovative pieces of live performance for television.
Performance Live will open up the process of making television to artists, producers and art organisations, who will be tooled up to make art in a new medium for new and larger audiences and given the opportunity to create, develop and produce their own TV programmes. Through exploring the middle ground between live performance and television, this strand of programmes will challenge audience perceptions around what live performance can be. Programmes - commissioned by a panel of BBC, Arts Council England, Battersea Arts Centre representatives, as well as appointed independent artists - will embrace a range of contemporary art forms: theatre, dance, spoken-word, live-art and everything in between.
Inspired by the Battersea Arts Centre and Arts Council England production for BBC Four, Live From Television Centre (November 2015), Performance Live launched last year with Kate Tempest's inaugural programme - a performance of Let Them Eat Chaos at the Rivoli Ballroom, South London, also produced by Battersea Arts Centre. Now, throughout 2017 and 2018, Battersea Arts Centre will mentor and support independent artists and arts organisations as they undertake their own programme making journeys, embracing the challenge to produce innovative pieces of live performance for television.
Performance Live was commissioned for the BBC by Emma Cahusac, Executive Producer, Arts and Music and produced in partnership with Arts Council England, with Battersea Arts Centre as strand-producer.
The Space
Supported by The BBC and Arts Council England as founding partners and by the Arts Councils of Wales, Northern Ireland and Creative Scotland, The Space commissions and supports arts organisations and artists to develop work and reach wider audiences using broadcast and online platforms. New commissions announced today include dance, theatre, music and interactive projects. Award-winning hip-hop company Boy Blue Entertainment are directed by Danny Boyle in dance film Emancipation of Expressionism, Poet Laureate Carol Ann Duffy collaborates with Newcastle's balletLORENT in the third of their trilogy of adaptations of Grimm fairytales- Rumplestiltskin and Open Clasp explore the lives of women in Britain's prisons in Key Change - winner of the Best of Edinburgh Award and a powerful new testimonial theatre show.
Tom Morris's imaginative staging of Handel's Messiah will be captured on film from The Bristol old Vic, Birmingham Rep's Stadium, directed by Mohamed El Khatib, unites fans of Aston Villa, Birmingham City and West Bromwich Albion in an exploration of all aspects of football fandom and Cheek by Jowl's The Winters' Tale will be live streamed in three languages from London's Barbican Theatre. Derry Playhouse stages a world-first in Playcraft, a play produced and staged in Minecraft and simultaneously on stage at The Playhouse, and in Dumfries and Galloway, artist Tim Shaw will bring together online contributions from remote audiences to create a work to be enjoyed under the stars at the Sanctuary festival in the Galloway Forest.
The new commissions form part of a wider programme of work by The Space which supports artists and arts organisations across the UK to develop their digital capacity and reach wider audiences with their work through online and broadcast distribution.
Digital innovation
The BBC's online platform for live events - which has brought Olympic sporting moments at Rio 2016, unforgettable performances from the Pyramid stage from a glorious Glastonbury to up-to-minute moments from the EU Referendum and US Presidential election - will now be shared with arts and cultural organisations. Starting with Manchester International Festival, Hay Festival and the Edinburgh festivals this year, the BBC will begin transforming how it brings even more live moments to audiences around the UK, not just those at these festivals.
This technology will also underpin another collaborative arts moment for autumn, #OperaPassion will be a major digital festival developed by BBC Arts in collaboration with The V&A, the Royal Opera House and major UK opera companies with support from the British Council. The festival will feature live stream events, archive gems and inspiring new content, inviting everyone to experience opera and the emotions and excitement which the art form evokes.
In other disciplines, Scottish Ballet is collaborating with the BBC as they pioneer a new way to experience dance, using 360 degree technology to create the film The Perfect Place.
A Culture UK digital working group will bring digital pioneers from the cultural sector together with BBC Research and Development and major technology partners to support new experiences around performance, live events and museum collections. Together, they will build on BBC's work in virtual reality and immersive storytelling to deliver incredible new experiences for audiences.
Search the site
Can't find what you need? Search here
Related Media Centre Links