Civilisations
BBC launches Civilisations and the Civilisations Festival at The National Gallery, London
Civilisations Festival
Date: 07.02.2018
Last updated: 08.02.2018 at 12.49
The Civilisations Festival is a ground-breaking collaboration between the BBC, museums, galleries, libraries and archives across the UK. More than 250 organisations in England, Scotland, Wales and Northern Ireland have signed up as partners.
The Festival will shine a spotlight on partners' collections, as they host events to spark debate, broaden understanding and share ideas about what the term 'civilisation' means for their communities.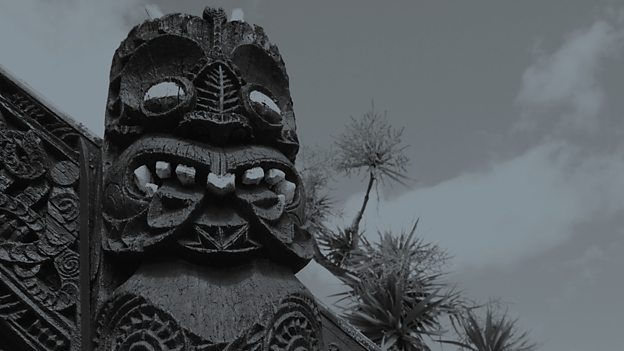 A wide range of organisations are involved including the British Museum, Dudley Canal Tunnel Trust, The Egypt Centre of Museum of Egyptian Antiquities in Swansea, Gallery Oldham, The McManus: Dundee's Art Gallery and Museum, National Army Museum, National Museums Northern Ireland, National Museums Scotland, National Museum Wales, Torquay Museum and Wakefield Library. Events will range from debates and lectures to performances and workshops, based around items in their collections.
The BBC is offering festival partners access to a range of innovative digital technology to showcase and tell the stories of their treasures as part of this new collaboration. This includes creating an augmented reality app, which features artefacts from a number of collections, allowing them to be explored "out of the display case" in real-world settings wherever people are.
Nick Merriman, Director, Manchester Museum, says:"It has huge benefits for our sector highlighting the wonderful collections and stories associated with the nation's museums during the screening of one of the BBC's landmark series. We hope it will open us to even wider audiences than ever before."
Rachel Sinfield, Fitzwilliam Museum, Cambridge, says: "The BBC's involvement has really helped the Fitzwilliam, because you've brought the technology, the expertise of the BBC, we have the objects, and together, we can really combine to bring audiences to engage with those objects."
The BBC has also made more than 700 pieces of BBC television and radio archive available for Civilisations Festival events. The Museum of Somerset, for example, is using it to create a fresh, digital way of telling the story of the Low Ham Mosaic.
Festival events will be focused around 2-11 March 2018, with every organisation shaping their own event inspired by the series. People will be able to discover the Festival events in their area on Culture24's Museum Crush website where they'll be listed by museums, libraries, galleries and archives. The BBC will link up with partners to tell stories from these events, with coverage on every local radio station and beyond.
This dynamic project has been developed and delivered in partnership with organisations across the cultural sector. The BBC would like to thank them all including National Museum Directors' Council, The Museums Association, Association of Independent Museums, Society of Chief Librarians, Scottish Library and Information Council and the British Library Living Knowledge Network. The BBC would also like to thank Culture24 and Art Fund for their significant contributions, with grants from Art Fund supporting a number of Festival events.
There'll be a wealth of exciting content on Civilisations and the Festival on BBC Arts digital.
Civilisations Stories
BBC One (11x30')
These documentaries, one for each region of England, will reveal what the art of our regions says about the communities in which we live. Each focuses on a fascinating story that emerges from art and artefacts in regional museums, stories about the places where we live and the wider world. Photos, paintings, clothing, pottery, architecture and sculpture all feature as viewers discover how local people have reflected their own identity and culture through art and architecture. Amongst the films will be the story of Roman culture in the North East. In the East, Bronze Age treasures feature in an exploration of early art and innovation. And in London, the programme will look at the cultural legacy of Huguenot refugees, from silk weavers to goldsmiths.
Presenters: Sophie Robinson (South East), Miles Chambers (West), Ray Mears (East), Angela Bruce (North East), Stuart Maconie (North West), Ace Bhatti (North), Mark Williams (West Midlands), Geeta Pendse (East Midlands - pictured above), Nick Baker (South West - pictured below).
Civilisations on your Doorstep
BBC Two (1x60')
In this special accompanying programme to Civilisations, Mary Beard goes in search of extraordinary works of art, from all over the world, that can be seen in Britain, as well investigating the stories behind them and the collectors, imperialists, archaeologists and fanatics who brought those objects here. Through these stories, Mary exposes some of the debates and controversies embedded in the very idea of civilisation, our changing attitudes to it over the last few hundred years and how and why it is so contested.
Opening the cabinet of curiosities that is Britain's national holdings, Mary tells the story of collecting around the country, from its royal and aristocratic beginnings, through the acquiring of world collections under the empire, to the democratisation and a much more public debate around what these collections represented and indeed what civilisation is. The programme traces changing British attitudes to civilisation through some of the most intriguing, and often little known collections in the United Kingdom and asks fundmental questions: How far is British civilisation built on looting and plunder, or admiration and openness? Do we always see ourselves in the mirror of the outside world? And is one person's civilisation always another's barbarity?
The Ruins Of Empires
BBC Two (1x30')
The Ruins of Empires is a 30 minute spoken word performance piece by Hip Hop Artist and writer Akala. It's an abridged version of his epic poem of the same name and is brought to life under the direction of The Imaginarium Studios to create magical and arresting digital environments that are driven by a musical score by Mala and Paul Gladstone Reid. It follows the Knowledge Seeker through the course of human history, via astral travel and multiple reincarnations, in an attempt to discover the cause of the rise and fall of empires.
Written and performed by Akala and directed by The Imaginarium, The Ruins of Empires is a GreenAcre Films/Immovable production for the BBC. The Executive Producers are Nadine Marsh-Edwards, Amanda Jenks and Chanelle Newman. The programme is part of the Performance Live strand - a collaboration between Arts Council England, BBC Arts, and Battersea Arts Centre which brings some of the most innovative live theatre, dance, comedy and spoken word to BBC television.
The Executive Producer for the BBC is Emma Cahusac and the Strand Producers are Battersea Arts Centre and Andrew Fettis.
Winged Bull in the Elephant Case
BBC Two
As the Second World War broke out and bombs menaced London, the National Gallery's art collection was evacuated to Snowdonia, buried for safe-keeping deep in the Manod slate mines. Winged Bull in the Elephant Case dramatises the journey of a lost painting that takes human form, as it strives, with help from its friends, to get back to the National Gallery. Combining extraordinary dance forms, filmed underground and in the National Gallery, this immersive performance for the screen questions how far we should go to preserve our cultural heritage in the face of violence and aggression.
Winged Bull in the Elephant Case is produced by Studio Wayne McGregor. The production is written and directed by Robin Friend, directed by Wayne McGregor CBE, and the live screen director is Rhodri Huw. The music is composed by Joel Cadbury.
The programme features new choreography by Wayne McGregor, Charlotte Edmonds, Botis Seva and Bonetics. The programme is part of the Performance Live strand - a collaboration between Arts Council England, BBC Arts, and Battersea Arts Centre which brings some of the most innovative live theatre, dance, comedy and spoken word to BBC television.
The Executive Producer for the BBC is Emma Cahusac and the Strand Producers are Battersea Arts Centre and Andrew Fettis.
Free Thinking Festival: Rethinking Civilisations
BBC Radio 3
Civilisations presenter David Olusoga will join Free Thinking's Philip Dodd, anthropologist Kit Davis and historian Kenan Malik to consider different notions of world history from the dawn of human civilisation to the present day as part of BBC Radio 3's Free Thinking Festival. The free discussion will be held at Sage Gateshead on Sunday 11 March and will be broadcast on BBC Radio at 10pm on Thursday 22 March 22 and available to download as an Arts and Ideas podcast.
The Essay: Music and Civilisations
BBC Radio 3
Radio 3 invites an international cast of thinkers and writers to consider if music is always a civilising force. Essayists include the anthropologist Alice Roberts, philosopher of aesthetics Roger Scruton and Ghanaian musicologist at Princeton Kofi Agawu.
The Listening Service
BBC Radio 3, 18 and 31 March, and 22 April
Music is one of the pillars of civilisation; expressing aspects of our shared humanity that sometimes lie too deep for words. In a series of three programmes Tom Service will delve beneath the surface of how music works, explore the different ways that music is expressed in culture and ask one of the most fundamental questions; is music a Universal language?
An Alternative History of Art
BBC Radio 4
A major new series on Radio 4 looks for the marginalised, cultural voices written out of 20th century visual art history. An Alternative History of Art takes the form of a series of manifestos, profiling ten distinctive visual artists who deserve major recognition but - for some reason - haven't received it. The series will explore the factors which may have kept them out of the canon: race, class, gender, politics, nationality or perhaps a refusal to chase the art market. The ten artists have been selected by the series presenters, three leading international curators with varied perspectives: Hans Ulrich Obrist (Creative Director of The Serpentine Gallery), Iwona Blazwick (Director of the Whitechapel Gallery) and Naomi Beckwith (Curator at the Museum of Contemporary Art, Chicago). Told broadly chronologically with inter-changing presenters the series will explore why these artists have remained obscure and how some are now being reinstated in the canon.
An Alternative History of Art is produced by Reduced Listening for BBC Radio 4.
BBC Local Radio
39 BBC local radio stations will provide coverage of the Civilisations Festival events across England, giving an insight into how people have reflected their own identity and culture through items in their local museums, libraries and galleries.