Civilisations
Tony Hall, Director-General of the BBC, has unveiled details of the highly anticipated landmark BBC Arts series, Civilisations.
Published: 7 February 2018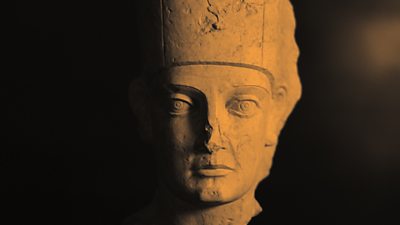 We want to leave a powerful legacy of lifelong cultural enrichment and bring a whole new generation of people together through the arts in a way that only the BBC can.
He also announced supporting programming across BBC TV and Radio and an accompanying Civilisations Festival, which will see the BBC partner with more than 250 museums, galleries, libraries and archives across the UK.
Tony Hall, Director-General of the BBC, says: "In a complex and fast changing world, Civilisations is a landmark BBC Arts series which asks us to question what lies at the heart of our identity and what makes us human. We want it to inspire the public to take their learning further, and we want the Civilisations Festival to allow them to do just that by engaging with museums and galleries across the UK. Above all, we want to leave a powerful legacy of lifelong cultural enrichment and bring a whole new generation of people together through the arts in a way that only the BBC can."
Simon Schama says: "We live in a time of raw power, the swagger of money, brutal poverty and hard reckonings; precisely the moment when it can't be bad to contemplate again the most enthralling things that human creativity can achieve, because, for the most part, they are our common possession. Look at the crowds thronging any great art show from one end of the world to the other and you know that it is felt as much a necessity as the air we breathe and the food we eat. All we and the BBC have done with Civilisations is to answer to that need as richly as we can. It's taken three years of thinking, writing, filming and editing, every shoot, every encounter with great art, a daunting challenge and an immense satisfaction. We hope you enjoy the feast."
Mary Beard says: "It has been a really exciting (and, I confess, humbling) experience to work as part of the Civilisations team. I hope that people will be dazzled by the wonderful works of art we have been able to show; but even more I hope that the programmes will prompt all kinds of discussions and debates about what we now think 'civilisation' is… and our stake in the very idea of it."
David Olusoga says: "It's been an incredible honour to work alongside Simon and Mary, two of the nation's greatest historians and broadcasters. I'm also thrilled to be a presenter on a series that's part of a great tradition of arts programming on the BBC. When I was growing up on a council estate my family didn't have the money to visit galleries or museums, but my mother was able to open up the worlds of art and culture to me through documentaries on the BBC, programmes that broadened my horizons and transformed my view of the world. Civilisations is the next chapter in that tradition of TV with the power to change lives."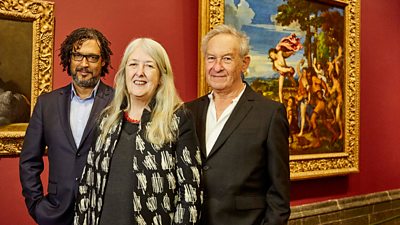 Inspired by Kenneth Clark's ground-breaking BBC series from 1969, BBC Two's nine-part series Civilisations introduces a new generation to great masterworks of beauty and ingenuity. From the first marks on cave walls made forty thousand years ago, to the art of the present, Civilisations will offer the perspectives of three presenters, Simon Schama, Mary Beard and David Olusoga, on humanity's desire to create.
They will travel far and wide across six continents to find answers to fundamental questions about human creativity. The series will examine what makes a civilisation. It will look at paintings, sculptures and architecture that have enriched, challenged and unsettled human beings across the world and reveal the artists who made them and the cultures that produced them.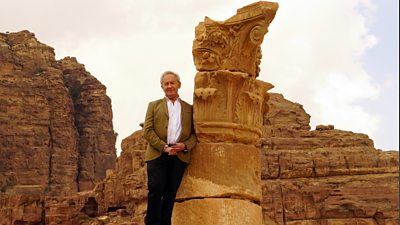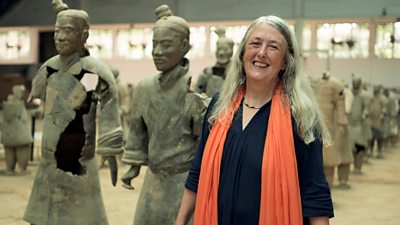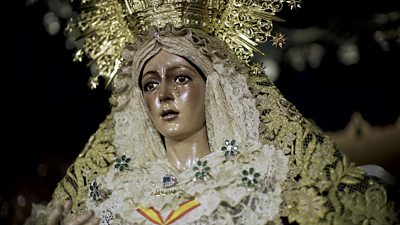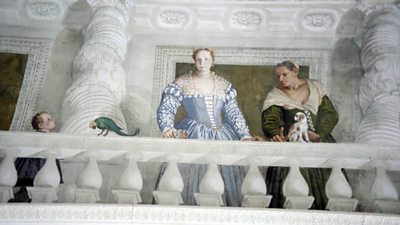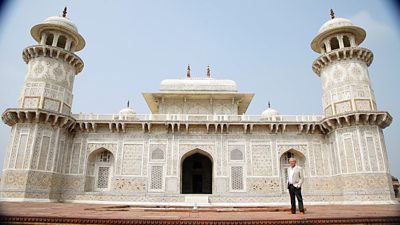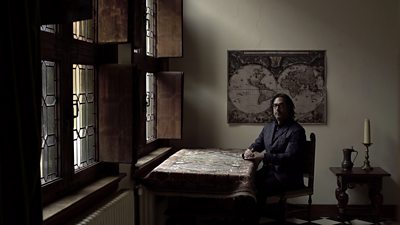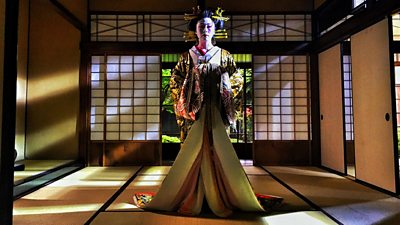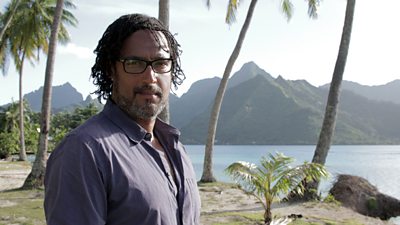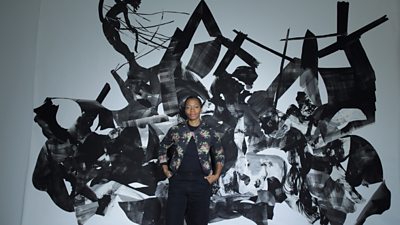 Alongside the nine-part BBC Two series, the BBC has today announced a range of additional supporting programming.
BBC One will present a collection of eleven programmes called Civilisations Stories, exploring the stories emerging from the art of each region and what they say about the communities in which we live.
In a special accompanying programme for BBC Two, Civilisations on your Doorstep, Mary Beard will explore the stories and controversies behind extraordinary works of art from all over the world that are now displayed in museums across Britain. She will open the doors to the UK's national holdings, tracing British attitudes to civilisation through the story of collecting around the country.
Mary Beard says: "You don't have to go to faraway places to enjoy show-stopping works of art. This programme explores the art and architecture we can see in the museums, galleries and streets of the UK. But it also raises big questions of what (British) civilisation is... and the sometimes fine line that separates civilisation from barbarity."
Further programming on BBC Two will include two special Performance Live programmes in collaboration with Arts Council England, BBC Arts and Battersea Arts Centre, presenting new commissions from director and photographer Robin Friend and director and choreographer Wayne McGregor - Winged Bull in the Elephant Case and hip hop artist, writer and social entrepreneur Akala - The Ruins of Empires.
BBC Radio will also broadcast special programmes on BBC Radio 3 and Radio 4, including a programme from Radio 3's Free Thinking Festival with David Olusoga, recorded in front of a live audience at Sage Gateshead, and a major new series on Radio 4, An Alternative History Art, looking at the marginalised cultural voices written out of 20th century visual art history. The series links closely to The Open University's Art History syllabus, with academics from the Faculty of Arts and Social Sciences supporting the production of the series. The OU has produced a free, double-sided poster to accompany the series exploring the art of different civilisations around the world.
Also online, The Civilisations Podcast will extend, unpick and challenge the themes raised in the programme. This lively series will ask wider questions about the notion of civilisation, reflect on the global scale of Civilisations and explore how it was made and speak directly to those - from audiences to curators - who are making a contribution to the Civilisations Festival. The Civilisations Podcast will launch in early March and can be found at http://www.bbc.co.uk/podcasts
As previously announced in October 2017, the Civilisations Festival is a collaboration between the BBC, museums, galleries, libraries and archives across the UK. More than 250 organisations in England, Scotland, Wales and Northern Ireland have signed up as partners. The Festival will shine a spotlight on partners' collections, as they host events to spark debate, broaden understanding and share ideas about what the term 'civilisation' means for their communities. The BBC will link up with partners to tell stories from these events, with coverage on every BBC local radio station and beyond. And there'll be a wealth of fascinating content on Civilisations and the Festival on BBC Arts Digital.
Nick Merriman, Director of the Manchester Museum, says: "The Civilisations Festival is a ground breaking partnership between the BBC and museums across the country. It has huge benefits for our sector highlighting the wonderful collections and stories associated with the nation's museums during the screening of one of the BBC's landmark series. We hope it will open us to even wider audiences than ever before."
Rachael Browning, Head of Programmes, Art Fund, says: "The Civilisations series promises to inspire everyone to explore millennia of global cultures. And what better starting point to understanding our place in the world than through the remarkable objects held in our UK museum collections? Art Fund is proud to be collaborating with the BBC on this ambitious project and helping our fantastic museums nationwide realise talks and events for the Civilisations Festival. We would encourage everyone to go to a museum near them to get involved."
Sharon Heal, Director of the Museums Association, says: "The Civilisations Festival is a fantastic partnership between the BBC and museums across the UK. Hundreds of museums have seized the opportunity to work with the BBC's production and digital teams to put on an exciting range of events for the public. We hope that everyone who is inspired by the Civilisations series will engage with the amazing cultural collections that we have in museums here in the UK, and will take advantage of the festival to reflect on the issues raised in the TV series."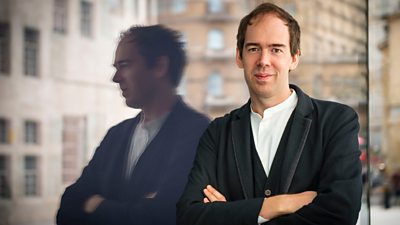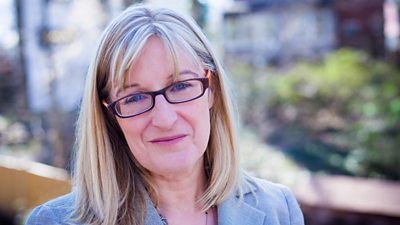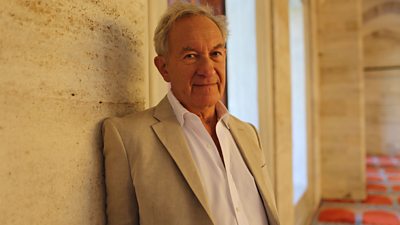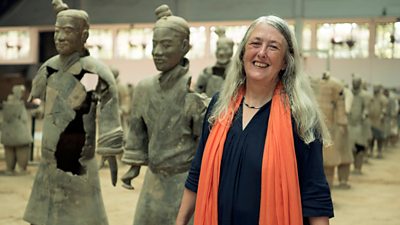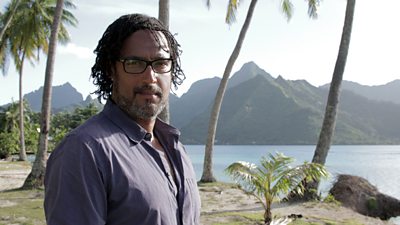 The BBC is offering festival partners access to a range of innovative digital technology to showcase and tell the stories of their treasures as part of this new collaboration. This includes creating an augmented reality app, which features artefacts from a number of collections allowing them to be explored "out of the display case" in real-world settings wherever people are. The BBC has also made more than 700 pieces of BBC television and radio archive available free of charge to use for Civilisations Festival events. Art Fund is also offering £20,000 in grants to Civilisations Partners, to enhance their potential to create ambitious and creative events. Festival events will be focused around 2-11 March 2018, with every organisation shaping their own event inspired by the series. People will be able to discover the Festival events in their area on Culture24's Museum Crush website - where they'll be listed by museums, libraries, galleries and archives.
This dynamic project has been developed and delivered in partnership with organisations across the cultural sector including National Museum Directors' Council, The Museums Association, Association of Independent Museums, Society of Chief Librarians, Scottish Library and Information Council and the British Library Living Knowledge Network.
Civilisations is produced by the BBC and Nutopia in partnership with The Open University and in association with PBS. The Executive Producers are Jonty Claypole and Mark Bell for the BBC, and Denys Blakeway and Michael Jackson for Nutopia. The Series Producers are Melanie Fall and Ian MacMillan. Bill Gardner, VP of Programming and Development, will oversee the project for the PBS version of the project.
All titles are working titles and subject to change until schedules are confirmed.
EF/LG
Related Programme Information
Related Media Centre Links
Related Web Links