BBC announces a bumper crop of festive shows
Christmas is going to be very different for many of us this year and it's more important than ever that the BBC brings the nation together with a festive feast for all the family to enjoy.
Published: 12:01 am, 24 November 2020
Updated: 12:03 am, 24 November 2020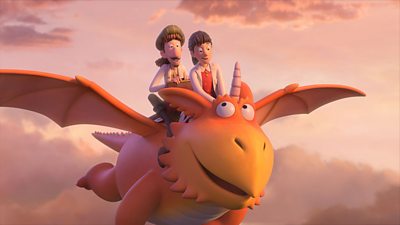 Let's face it, it's been a difficult year, unlike any other, so we've pulled out all the stops this Christmas to keep people entertained and bring comfort and joy when we need it most, with a range of unmissable programmes across our channels and BBC iPlayer.
From exciting new shows to brand new episodes of classic favourites, all featuring our most-loved and biggest names, you'll be in the very best company this Christmas on the BBC.
The entertainment doesn't stop at Christmas - as it is unlikely there will be parties this year, BBC One will exclusively be showing a celebration of New Year's Eve like never before with The Big New Year's In.
In addition to the spectacular line up of festive treats on the BBC's channels, which are available live and on-demand on BBC iPlayer, there will be a huge range of additional programmes and box sets, all available wherever you are, whenever you want to watch them.
Charlotte Moore, BBC's Chief Content Officer, says: "It's never felt more important to help bring the country together to share, to laugh and to celebrate the festive season on the BBC. Let's face it, it's been a difficult year, unlike any other, so we've pulled out all the stops this Christmas to keep people entertained and bring comfort and joy when we need it most, with a range of unmissable programmes across our channels and BBC iPlayer. We'll provide laugher with new comedy and entertainment shows, escapism with riveting new drama and natural history, heart and warmth with special episodes of your favourite shows, and companionship from many of the nation's biggest stars. There's something for everyone and as always it promises to be a very special time of the year on the BBC. There's really no need to go anywhere else this Christmas!"
BBC One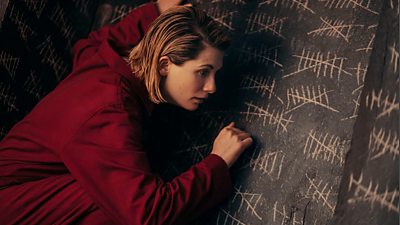 On BBC One this Christmas, the brand new animation Zog and the Flying Doctors, narrated by Lenny Henry, sees Zog and Gadabout trying to rescue Pearl from her uncle, the King; in the eagerly anticipated Doctor Who special, the Doctor (Jodie Whittaker) has been imprisoned, leaving her three best friends to face the Daleks, the most ruthless of enemies, without her. After a tumultuous year, which has seen sermons delivered on Zoom, The Vicar of Dibley (Dawn French) will bring her inimitable thoughts to BBC One, in a welcome return to the channel. And in Worzel Gummidge: Saucy Nancy, Mackenzie Crook returns as the walking talking scarecrow, alongside Shirley Henderson as Saucy Nancy, for a magical one hour film.
The haunting Black Narcissus sees Gemma Arterton as Sister Clodagh, a 1930s nun, heading a mission to the mysterious palace of Mopu in the Himalayas and also stars Dame Diana Rigg as Mother Dorothea.; and brand new eight part The Serpent, starring Jenna Coleman, tells the extraordinary story of the capture of one of Interpol's most wanted men, Charles Sobhraj (Tahar Rahim) in 1970's Thailand.
In Nonnatus House, Christmas 1965 has arrived, and the nuns in Call the Midwife are hoping for a quiet Christmas in Poplar, but when one of the nuns receives an unwanted gift, and another is rushed to hospital, nothing goes quite to plan; whilst in present day London, the residents of Walford are once again in for a dramatic Christmas when someone takes revenge on Ian Beale (Adam Woodyatt) in EastEnders.
Brand new comedy Pandemonium sees the Jessop family, starring Alison Steadman, spend a "summer holiday" in a cold December in Margate; Miranda Hart makes a return with a fun-packed show, in which celebrity couples compete to win at "games night"; and Blankety Blank also returns for a one-off special hosted by Bradley Walsh where a panel of six celebrities tries to win some very special prizes for some lucky contestants; and in Mrs Brown's Boys, Agnes (Brendan O'Carroll) and her family celebrate Christmas under "the new normal" in two festive specials. In Ghosts, Alison and Mike (Charlotte Ritchie and Kiell Smith-Bynoe) are visited by his family for the first time over Christmas;
Following an incredible outing earlier this year on BBC One, The Great British Sewing Bee will return for two festive celebrity specials, with Joe Lycett hosting eight sewers, each hoping to impress judges Patrick Grant and Esme Young with their stitching skills; and Jay Blades and the team of experts is on hand to help revive and restore some cherished items in The Repair Shop at Christmas. And in a heart-warming seasonal special, Vicky McClure tells the story of the dementia choir through lockdown leading up to a very special Christmas performance.
For animal lovers, there will be an opportunity to see in to the lives of meerkats in a brand new Sir David Attenborough narrated one off programme, Meerkat: A Dynasties Special; in Penguins: Meet the Family, all 18 species will have their own one hour programme, narrated by Liz Bonnin; and Ben Fogle and Kate Humble will be making sure the residents of Animal Park are ready for Christmas.
Tess Daly and Claudia Winkleman will reveal which dances viewers have voted their top 25 ever in Strictly: The Christmas Countdown, plus there will be a brand new group dance from the Strictly professionals to bring some much needed sparkle to our screens. and a host of famous faces will compete to win money for their chosen charities, in Michael McIntyre's The Wheel; The Hit List with Rochelle and Marvin Humes; and The Wall vs Celebrities, with Danny Dyer and the voice of Angela Rippon. And Richard Osman's House of Games sees a raft of famous faces play rounds of trivia-based games.
In Not Going Out, Lee (Lee Mack) and Lucy (Sally Bretton) host the family on New Year's Eve; Tom Davis tries to create some festive cheer with a huge light display in King Gary; and The Goes Wrong Show brings its unique and chaotic staging of the Nativity by the Cornley Dramatic Society to tell the greatest story ever told.
Graham Norton will gather a spectacular line up of guests for his end of year show; the panellists from Have I Got News For You will celebrate 30 years alongside some of the guests from the past three decades; and there will be more lies to sift from the truth in Would I Lie To You?
Throughout December, Saturday Kitchen will be full of top tips and recommendations for Christmas meals and drinks from some of our favourite chefs; and the nation's beloved home cook will be joined by three famous faces to help some hapless non-cooks in Mary Berry Saves Christmas. And Masterchef has whipped up two specials for the viewers' delight - one featuring past professional chefs, and one with previous celebrity contestants. And Charlie Ross will show some of the 'best buys' from the teams of Christmases past in Bargain Hunt.
BBC Two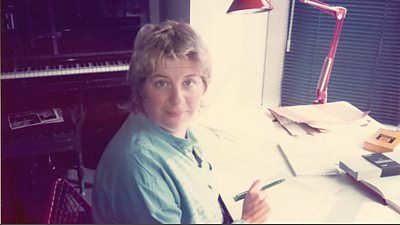 Christmas begins on BBC Two with Ellie Harrison and Angellica Bell exploring the local customs, culture and traditions of advent across the country in A Very Country Christmas. Later in the month, a solo chorister sings Once In Royal David's City, in the candlelit chapel of King's College, Cambridge, as the well-loved celebration of the Christmas story begins once more in Carols from Kings.
Dance lovers are in for a treat as BBC Two shows a special recording of Matthew Bourne's Olivier award-winning adaptation of the legendary 1948 film, The Red Shoes.
One of Britain's best-selling children's authors is celebrated in the The Gruffalo and Me: The Magical World of Julia Donaldson whilst Being Bridget looks back on the legacy of much-loved literary creation Bridget Jones, 25 years after she made her first appearance.
The Nine Lives of Ozzy Osbourne reveals more about the man who for more than five decades has personified rock and roll rebellion.
There is plenty for fans of comedy to enjoy. Comedian Victoria Wood is celebrated in Victoria Wood: The Secret List featuring 20 sketches chosen by Victoria herself in a notebook discovered after her death; Frankie Boyle dissects the bewildering year that was 2020 in Frankie Boyle's New World Order 2020; the Motherland gang get ready for Amanda's Annual Seasonal Soiree (dress code: Tinsel and Tiaras!); Upstart Crow prepare themselves for a Lockdown Christmas 1603; Colin and Cathy plan a Christmas getaway in Two Doors Down; and a whole host of stand up stars reminisce and reveal their own Secrets Of The Apollo.
Beloved television adventurer Michael Palin revisits one of his most extraordinary and challenging journeys, Himalaya in Michael Palin: Travels of a Lifetime. Other travel highlights include Romesh heading to the Hebrides in The Misadventures of Romesh Ranganathan and Sara Pascoe discovering the most endangered jobs in the world in Last Woman on Earth.
Meanwhile, Gordon Buchanan gets closer than ever to a family of wild cheetahs in South Africa in Cheetah Family and Me; acclaimed series Mortimer & Whitehouse: Gone Christmas Fishing returns for an hour-long special in Middlesbrough; Fred Sirieix discovers the vibrant food scene of Bristol in Remarkable Places to Eat; and Nigella brings joy and warmth in a Cook, Eat Repeat Christmas special.
Viewers will be able to pit their wits against the great and the good in Christmas University Challenge whilst Only Connect sees the return of favourite teams from previous years and Sandy Toksvig hosts the seasonal QI Christmas Quiz.
The year ends with Jool's Annual Hootenanny returning once more with a special version of the show and on New Year's Day Petroc Trelawny hosts the traditional live New Year's Day Concert from Vienna.
BBC Four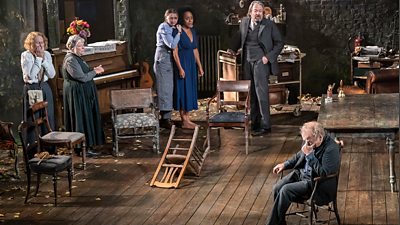 There is plenty of culture and live performance over on BBC Four this year, including a specially filmed stage version of Uncle Vanya featuring Toby Jones, Richard Armitage, Rosalind Eleazar and Aimee Lou Wood; Katie Derham presents The Royal Opera All Star Gala, recorded in September, will star Aigul Akhmetshina, Charles Castronovo, Gerald Finley, Lisette Oropesa, Sonya Yoncheva, and Vito Priante performing much-loved classics; whilst The Royal Ballet All Star Gala, which was filmed in October and is presented by Anita Rani will reunite the full Royal Ballet Company with the Orchestra of the Royal Opera House for the first time in seven months. Fans of country music will not be disappointed, as Thomas Rhett and Lauren Atkins present CMA Country Christmas.
A highlight of the season on Four is the Christmas Lectures from the Royal Institution. This year for the first time, there will be three different lecturers: Professor Chris Jackson, Dr Helen Czerski and Dr Tara Shine. And The Joy of Painting with Bob Ross: Winter Collection, will once again offer soothing words of encouragement to the viewer as he paints tranquil scenes of the natural world.
TD