Interview with Jim Broadbent
Jim has covered Blue Moon by Rogers And Hart.
Published: 22 October 2019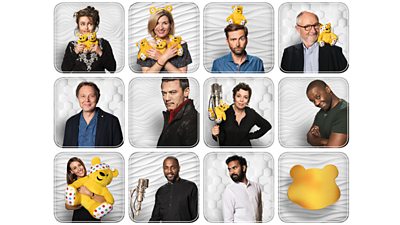 What was it that made you want to take part in the project for BBC Children In Need this year?
What made me want to take part in the project was I have never done anything for Children In Need before so that was a great opportunity, Shaun and Polly Dooley came up with the idea and asked me if I would sing a song for their album for Children In Need.
It was such an unlikely request that I couldn't resist it. I love doing the things that surprise me and would never think of doing it myself. It was a challenge, and it was an exciting challenge. I was keen to do it and because it was for Children In Need which makes it special.
Tell us how your song choice came about…
I sang a bit of the song once on TV. I think I vaguely mentioned, when Shaun originally asked me, that I had sung it and I'd forgotten. It was a lovely song so I leapt at it and it seemed to be exactly the right thing for me to have a go at.
How have you found the task of swapping acting for signing?
Swapping acting for singing, it's all part of the same thing really. I thought it would be quite straight forward but actually it's a different world once you get into the studio with the band there and actually having to get the song right.
It is a whole new experience and it's been thrilling, really. They are so clever all the guys and you get into the atmosphere of it completely. The fact that it is Abbey Road Studios is fantastic, so much history here. It's the same as acting but it is slightly different, it's a new experience and it's great!