Interview with Himesh Patel
Himesh has covered All These Things That I've Done by The Killers.
Published: 22 October 2019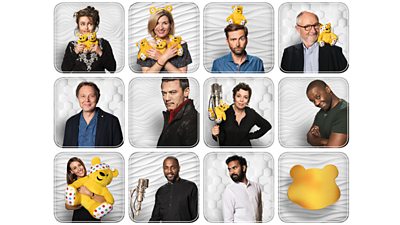 What was it that made you want to take part in this project for BBC Children In Need?
It was just the opportunity to do something really unique. It's a really unique way to raise money for an amazing charity and I love singing, I love playing music and the opportunity to play a song that means something to me and do our own version of that was really exciting. To do it for an amazing cause just makes it even better.
Why did you choose your song and what does it mean to you?
The song I chose was All These Things That I've Doneby The Killers and the reason I chose that song was because it's a beautiful song. It's a very emotional song and it was something that meant a lot to me when I was a teenager, listening to the first Killers album over and over again.
A lot of the songs are amazing but that one stood out because it's in a lot of ways about loneliness and a lot of things that a lot of teenagers kind of go through. I think it's a beautiful track and I hope that in doing our own version of that track, we can raise money for some other kids out there who might be a bit lonely.
How do you find the task of swapping acting for singing? You have done it quite a lot recently…
Yes swapping acting for singing is something that I have done a bit of recently but in a way, that was kind of singing within the acting whereas this is just me getting to sing a song as me which is fun and I'm really excited to see what we come out with.