Interview with Guy Chambers
Record producer.
Published: 22 October 2019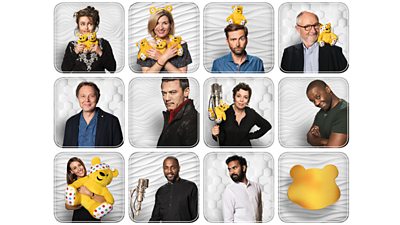 What was it that made you want to take part in this project for BBC Children In Need this year?
I was asked to do Children In Need - I had done something a few years ago and it's obviously a wonderful organisation. I was asked to do it and didn't quite realise the scale of it to be honest - initially I thought it would be one or two songs and then it grew into this whole album. But I thought I could do it, why not me?
How have you found the task of mentoring the actors and helping them produce the cover songs for the album?
I haven't had that much time with some of the actors like David Tennant, I've only had literally an hour with him but he was very good straight away. Jodie Whittaker, she was a ball of energy, wanted to sing in a northern accent – Coldplay, crazy! Had quite an ambitious idea of putting two songs in one song so I've been dealing with their ideas and then trying to make them a reality.
Do you have any highlights or special moments from filming so far?
I think the biggest highlight so far was when Jodie sang her Coldplay song, Yellow. We were just rehearsing it on a piano in my studio and two members of Coldplay walked in behind her as she was singing it, Jonny and Will. To see her face then and then when we actually recorded it with Jonny and Will, it sounded just like Coldplay. I was the bass player that day and that was a real joy, to see her face, she was singing in Coldplay for an afternoon. I would say that was the biggest highlight so far!