BBC Sounds to transform what you hear with exclusive music mixes, radio and new podcasts
The BBC has launched BBC Sounds, bringing together 80,000 hours of unmissable music, radio and podcasts, available live and on-demand in a personalised single app and website.
Published: 30 October 2018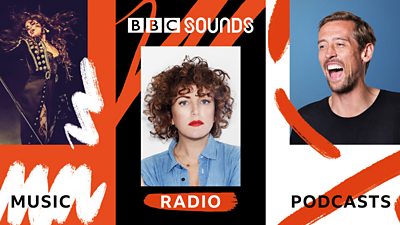 BBC Sounds is bringing the best of everything we do in audio into one place. It allows us all to experiment - to explore new music, stories and ideas - to play with form and content. And it's going to support a whole new generation of talent
Twenty new podcasts available on BBC Sounds including Beyond Today, a daily news podcast, as well as new podcasts from well-known favourites Rylan Clark-Neal, Konnie Huq, Colin Murray and the stars of EastEnders
Forty new and exclusive music mixes curated by the BBC's music experts, artists and others - including top footballing stars
Popular and chart-topping podcasts made outside the BBC including The Guilty Feminist, Beef And Dairy Network, Griefcast and Swipe Left Swipe Left
Over 100 hours of classic BBC comedy and drama newly available and only on BBC Sounds
The BBC's national and regional radio stations as well as BBC World Service, live and on demand
With more people listening on mobile, BBC Sounds makes it easier to discover and enjoy exclusive music mixes, award-winning BBC podcasts as well as popular podcasts made outside the BBC.
BBC Director-General Tony Hall says: "Radio is a unique and precious part of our lives and we're innovating to secure its future for generations to come. BBC Sounds is a standalone and standout destination, bringing the best of everything we do in audio into one place. It allows us all to experiment - to explore new music, stories and ideas - to play with form and content. And it's going to support a whole new generation of talent."
James Purnell, Director of Radio and Education, adds: "BBC Sounds will bring you all our audio at the touch of a button. We'll do the hard work of finding the right mix, podcast or radio programme for you. It's the start of an adventure - we'll learn from our audiences to keep improving what Sounds offers, so we can bring the best to everyone."
Bob Shennan, Director of Radio and Music, says: "BBC Radio has always been brilliant at reinventing itself and BBC Sounds is the next chapter in that great tradition. We make the best radio, podcasts, and offer the best music curation in the world - and through BBC Sounds we can ensure more people than ever can enjoy that when and how they want."
Every person's experience of BBC Sounds will be unique - as it's designed to learn from listening habits, providing one-tap access to the latest episodes of favourite BBC podcasts and radio shows and introduce people to new audio they wouldn't otherwise have discovered.
This week BBC Sounds will be loaded with all of listeners' favourite shows and podcasts as well as brand new podcasts and music mixes, with more to come over the following weeks and months.
BBC Sounds is available online at bbc.co.uk/sounds and can be downloaded for iOS, Android and Amazon.
Read more about what you can do on BBC Sounds here
EF2
Music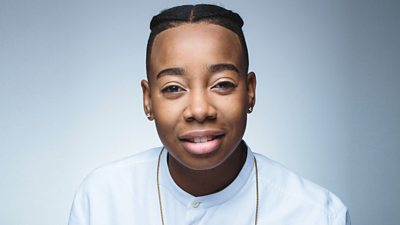 For the first time, 40 new music mixes have been specially curated for BBC Sounds by the BBC's top music experts and other artists such as:
1Xtra's Throwback Thursday is breaking out from Dotty's (pictured) Breakfast show, with favourites from years gone by
Beats And Bars from 1Xtra: this weekly mix from Radio 1Xtra will remind you why UK urban music is taking over the world, featuring tracks from some of the biggest names on the scene
Break Up Soundtrack from Radio 1: the soundtrack to turn to when you need music most
Match Of The Day Mix: in which football's biggest names create their ultimate pre-match list, starting with Pep Guardiola, and with future mixes by Alex Scott, Dion Dublin and Sam Vokes
Celebrity guests curate their favourite songs in The Takeover, beginning with Nile Rogers' Ultimate Party Mix, Kylie Minogue's My Time Mix and Craig David's Ultimate Mix; and with singers Mabel and Tom Grennan's mixes coming soon
BBC Introducing The Hot List where you'll find the freshest unsigned and new talent from across the UK
Behind The Album has artists sharing the tracks they listened to when creating their album, starting with Rita Ora, and with Years & Years and The Prodigy to come soon
Now Hear This from Radio 1 is the best of new music as chosen by our music teams
Classical Fix is a musical extension of the podcast series from Radio 3 in which famous faces get an introduction to classical music
Podcasts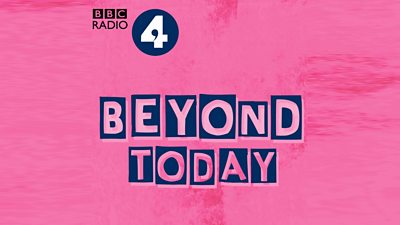 There is now more on demand audio content from the BBC than ever before. There will be almost 600 podcast series in total and 20 new podcasts, with top BBC presenters and other UK talent launching on BBC Sounds either immediately or over the coming months. These include:
New podcast Live Lounge Uncovered follows the evolution of different cover versions performed in the Live Lounge, and takes listeners behind the scenes
End Of Days tells for the first time the story of the 30 British cult members involved in the Waco siege and David Koresh's visit to the UK to groom them
Beyond Today with BBC journalists Tina Daheley and Matthew Price gets into a topical news subject each weekday and recasts news reporting for an on demand world
Don't Tell Me The Score, with Today and Newsbeat reporter Simon Mundie, looks at universal issues such as tribalism and resilience through the experiences of sportspeople, including Dame Kelly Holmes
Each episode of 'Konnie Huq's Switched Off' takes big-hitters on social media, such as Scarlett Curtis and Stacey Solomon, and challenges them to switch off for a full week
EastEnders: The Podcast is a series of dramas closely linked to current storylines and delving into the background of some of the soap's most loved characters
In Rylan Clark-Neal's Step Back in Time, Rylan unpicks the pop culture headlines of particular years across the 70s, 80s and 90s
Replay with Colin Murray delves deep into the BBC Sport archives to uncover classic moments in sporting history
In Books To Live By, Mariella Frostrup scans the bookshelves of well-known readers including Dominic West and Professor Brian Cox
The Sista Collective offers candid conversation by women of colour
Duvet Days features under-the-cover chats with frank-talking guests including Bryony Kimmings and Zawe Ashton
In The Disrupters, Kamal Ahmed and Rohan Silva speak with the UK's most successful entrepreneurs
The Case Of Charles Dexter Ward is the BBC's first scripted horror podcast series, adapted from H P Lovecraft's classic work and in the style of popular investigative podcasts
End Of Days, Rylan Clark-Neal's Step Back In Time, Replay, Live Lounge Uncovered, Life Lessons, Birthday Girls' House Party and The Case Of Charles Dexter Ward will be exclusively available on BBC Sounds in their first month.
New episodes from some of our most popular recently launched podcasts will also be on BBC Sounds, including the second series of Evil Genius With Russell Kane, Fit And Fearless, The Receipts on 1Xtra Chat, GrownUpLand, Blood On The Tracks, The Boring Talks, Birthday Girls' House Party and the award-winning You, Me And The Big C.
Listeners will be able to indulge in the back catalogues of popular podcasts from outside the BBC, including The Guilty Feminist, Griefcast, Swipe Left Swipe Left, Beef And Dairy Network, Table Manners and Everyone Else. There will be more podcasts from outside the BBC over the coming months.
Archive BBC Comedy and Drama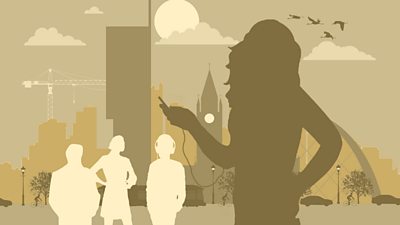 There will also be more than 100 hours - 20 different titles - of newly available classic BBC comedy and drama from the archives which are exclusively on BBC Sounds. This includes back catalogues of The Tim Vine Chat Show; comedies Simon Evans Goes To Market and five series of The Shuttleworths; dramas Just A Girl (pictured) and nine series of The Pursuits Of Darleen Fyles. Over the coming year there is expected to be more than 1,000 hours of comedy, dramas and documentaries from the archives.
Related Blogs