BBC Arts takes viewers to the heart of culture in 2017
BBC to celebrate Britain's cultural heroes, the nation's amateur artists and take viewers to the heart of 2017's cultural moments.
Published: 12 January 2017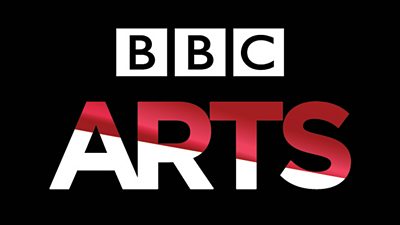 In 2017 we continue to be as ambitious as ever: our winter season of programmes have a scale and range that you just won't find on any other broadcaster
World-famous as well as alternative cultural figures including Maya Angelou, Francis Bacon, Phyllida Barlow, Marlon Brando, Chrissie Hynde, Vera Lynn, Terry Pratchett, Paula Rego and photographer Dougie Wallace to be profiled in a range of unique and revelatory films
Mariella Frostrup and Richard Coles to present The Big Painting Challenge on BBC One
BBC Four to put Britain In Focus with a season of programmes celebrating the art of photography
BBC Arts takes viewers to the heart of 2017's cultural moments, marking the centenary of the establishment of Imperial War Museums and exploring Hull - 2017's UK City of Culture - and the cultural delights taking place there this year
Jonty Claypole, Director of Arts, today announced a broad range of ambitious new arts commissions across BBC television, from The Big Painting Challenge on BBC One to a major new season on photography on BBC Four.
Jonty says: "2016 was a fantastic year for arts on the BBC - from our major Shakespeare Festival and our year-long Love To Read campaign encouraging the nation to get reading, to the launch of Saturday nights as a cultural destination on BBC Two. In 2017 we continue to be as ambitious as ever: our winter season of programmes have a scale and range that you just won't find on any other broadcaster."
Mark Bell, Head of Commissioning, BBC Arts, says: "BBC Arts in 2017 offers something for everyone. There's The Big Painting Challenge on BBC One, while BBC Two and BBC Four will profile world-class cultural figures - big names as well as mavericks - and there is a major new season devoted to photography on BBC Four. This year we hope to get even more people engaging and participating in the arts right across the UK - picking up a paint brush, taking photography seriously, seeking out the stories behind artists and authors, or enjoying a front-row seat at some of the country's most exciting cultural events."
Presented by Mariella Frostrup and The Reverend Richard Coles, The Big Painting Challenge sees two mentors, artists Pascal Anson and Diana Ali, each guiding five of the aspiring artists through five different painting challenges. Through landscapes, still life and self-portraits, the mentors offer contestants intensive coaching in the studio before laying out rigorous artistic challenges. Their work is then critiqued by three expert judges: Dr. David Dibosa, Daphne Todd OBE and Lachlan Goudie.
BBC Two meanwhile takes a fresh look at some of the biggest cultural names in the last decades.
Imagine… Listen To Me Marlon combines Marlon Brando's own archival audio tapes and home-movie footage with excerpts from his extraordinary performances to create a stunning portrayal of a talented, tenacious and tormented actor. The documentary will be followed by the broadcast of Elia Kazan's 1954 film On The Waterfront, for which Brando won an Oscar for Best Actor.
With help from literary figures such as Neil Gaiman and Val McDermid, the poignant and humorous documentary Terry Pratchett: Back In Black tells the remarkable tale of this brilliant and original author, from troubled schooldays to being knighted by the Queen. Using an actor (Paul Kaye) to voice the words of Terry Pratchett in uncanny character, the resulting documentary film is by turns surreal, witty and unexpectedly poignant.
Paula Rego has given her son, film director Nick Willing, unprecedented access to her artistic life and inspiration. Paula Rego: Secrets And Stories paints a powerful and revelatory, intimate portrait of the Portuguese artist, whilst Bacon: A Brush With Violence lifts the lid on the psychological anguish and controlled artistic fury that powered the work of one of the most sought-after British artists of the 20th Century - showing there was more to him than the Roaring Boy and Lord Of Misrule.
Other cultural icons celebrated include Vera Lynn, as Happy 100th Birthday Dame Vera Lynn looks back over 100 years of memories to celebrate the key moments in the life of one of the UK's best known and most treasured performers, while Hillary Clinton and Oprah Winfrey appraise the life of activist, poet, writer and icon Maya Angelou in Imagine… Maya Angelou: And Still I Rise.
Bowie At The BBC offers a patchwork portrait of David Bowie in performance and interview, using footage from BBC programmes ranging from Newsnight to Later With Jools Holland. This BBC Four film shows how one of the most influential musicians evolved over five decades in the spotlight and gives insight into just how innovative, funny, surprising and influential Bowie and his many personas were to generations of fans.
Author: The JT LeRoy Story takes viewers down the bizarre rabbit hole of author Laura Albert's alter ego JT Leroy - one of the most controversial literary hoaxes of recent times.
Arena spends the summer with super cool self-confessed rock chick, Chrissie Hynde - shopping for clothes, visiting Dan Auerbach's studio, taking a trip to her childhood home. Arena: Alone With Chrissie Hynde is a thoughtful and intimate portrait of a "lone, hungry, irritable wolf", featuring a glorious live performance.
Thirty years since their first meeting when they were both young mothers in North London, journalist Lynn Barber meets the artist selected to represent Britain at the Venice Biennale in 2017, Phyllida Barlow, in When Lynn Barber Met Phyllida Barlow.
BBC Two marks the centenary of the establishment of Imperial War Museums with Stories Of Conflict - Imperial War Museums At 100. This programme looks at 10 objects in IWM's collection, from the First World War Ration Book to HMS Belfast, to explore the impact of conflicts involving Britain and the Commonwealth on the people who have lived, fought and died in them.
Later in 2017 Hull-born comedian Lucy Beaumont looks at the cultural delights taking place in her home and City of Culture 2017, in Lucy Beaumont: My Hulltural Life - and asks how this year will change the city in the future.
As Kensington Palace exhibits a unique collection of clothes belonging to Diana Princess of Wales in February, Diana's Dresses explores how Diana transformed clothes into art.
Imagine… Havana, directed by Julien Temple, captures a city in the process of enormous social and political change, with the recent death of President Fidel Castro and the incoming US presidency of Donald Trump. It sets these upheavals in historical context using the sounds and visions of its inhabitants and the work of its artists, filmmakers and poets.
BBC Young Dancer returns to BBC Two and BBC Four as young hopefuls from across the UK compete in four Category Finals - Ballet, Contemporary, South Asian Dance and Street Dance - for the title of the UK's most talented young dancer.
BBC Four puts Britain In Focus with five special films celebrating the art of photography: Smile! The Nation's Family Album asks what inspires Britain to pick up a camera, while The Man Who Shot Tutankhamun tells the story of one of the great heroes of British photography, Howard Carter, who captured some of the most famous images of the 20th century during the excavation of the tomb of Tutankhamun.
In Britain In Focus: A Photographic History, photographer Eamonn McCabe explores the fascinating and remarkable story of British photography and rediscovers unforgettable images by icons and pioneers, including Julia Margaret Cameron, Fay Godwin, Cecil Beaton, Christina Broom, John Bulmer and Vanley Burke.
Photographers At The BBC explores how the BBC has drawn the nation's attention to the creators of what has become the most ubiquitous and accessible art form, from Norman Parkinson to David Bailey and Eve Arnold to Jane Bown.
On BBC Four, What Do Artists Do All Day: Dougie Wallace follows the Magnum Award winner as he finishes his exhilarating, headline-grabbing photography photo-documentary series Harrodsburg - an up-close wealth safari, capturing the ultra-rich street life of one of the UK's most wealthy and exclusive postcodes.
From photography to live performance, BBC Four also broadcasts Opera North's radically stripped-back, critically acclaimed production of Richard Wagner's monumental opera Das Rheingold from his epic Ring Cycle, in a version brought to television for the first time.
Guiding us through some of the world's greatest painting and architecture, Andrew Graham Dixon presents The Art Of France on BBC Four. Political events, painting and ideas are woven together in this most intense national story of art.
SH8
Related BBC Links
Related Media Centre Links