BBC Worldwide launches BBC Player in Malaysia
BBC Worldwide today announced the launch of BBC Player in Malaysia, the second country to receive the service following its successful launch in Singapore last year.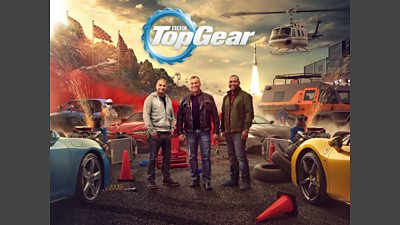 To launch BBC Player in Malaysia so soon after its successful introduction to Singapore is testament to both the very high quality of this product and the digital demand for our programming.
The multi-genre SVOD service is available exclusively to subscribers of Telekom Malaysia Berhad's (TM) award-winning IPTV service, HyppTV, through an authenticated multi-genre Subscription Video-on-Demand (SVOD) service.
Hypp TV viewers will be able to watch the very best of BBC content anytime anywhere – online, as well as via an app on their smartphones and tablets. BBC Worldwide's global brands, BBC First, BBC Brit, BBC Earth, BBC Lifestyle and CBeebies, will all be available alongside BBC World News. In addition BBC Player viewers will have exclusive access to the latest series of Top Gear (s24) express from its UK tx in March.
Paul Dempsey, President, Global Markets, BBC Worldwide said, 'To launch BBC Player in Malaysia so soon after its successful introduction to Singapore is testament to both the very high quality of this product and the digital demand for our programming. This latest launch clearly signals the potential for Player to offer something new to our partners and audiences in further markets.'
Jeremy Kung, Executive Vice President, New Media, TM commented: "As the largest IPTV service operator in the country, we remain committed in improving our service with the latest innovation and looking for ways to delight our viewers with more exciting offerings. Our latest partnership with BBC Worldwide to launch BBC Player will allow us to super serve our viewers with quality content from the BBC that they can watch anytime, anywhere, true to TM's promise of 'Life Made Easier'.
BBC Player launches in time for SS-GB and the latest series of Doctor Who and will be the exclusive home of new Top Gear in Malaysia. Other top shows available on BBC Player include Planet Earth II, The Great British Bake Off and The Graham Norton Show.
BBC Player is available as an app from Apple's App store app store and android's googleplay store. It is also available online at www.bbcplayer.com
-Ends-
For more information, please contact:
Gavin Dawson
BBC Worldwide
Tel: 07730284611
Email: Gavin.Dawson@bbc.com
NOTES TO EDITORS

BBC brands and programmes on BBC Player
BBC First, first launched on HyppTV in Malaysia in October 2016. It is the home to premium and original drama from the BBC and British independent production companies; with an array of titles that challenge, immerse and entertain, including some of the BBC's most popular and unique dramas. Some of the BBC First programmes available at launch include:
SS-GB – a gripping and intelligent series adapted from Len Deighton's bestselling alternative history thriller. The drama is set in a United Kingdom conquered and occupied by Germany during the Second World War and stars Sam Riley (Control, Pride and Prejudice and Zombies, On the Road) and Kate Bosworth (Still Alice, Superman Returns, Blue Crush) and written by Neil Purvis and Robert Wade, the screenwriters of Casino Royale, Quantum of Solace and Skyfall.
Love Nina – a comedy drama adapted by Nick Hornby (About a Boy, An Education) starring Helena Bonham Carter based on the bestselling novel of Nina Stibbe which won the 2014 National Book Awards 'Popular Non-fiction Book of the Year'. The series is about Nina's time as a London nanny in the 1980s in North London is eccentric, hilarious, tender, gossipy and full of 1980s period detail.
BBC Brit the new genre brand launched in 2015 offers premium factual entertainment that is intelligent but irreverent, covering science, adventure, business, life-changing moments, extreme characters, quirky eccentrics, music, sport and comedy. Available exclusively on BBC Player, launch programmes on BBC Brit include:
Top Gear (S24) – the world's largest motoring show is back for its latest series with Matt LeBlanc, Chris Harris and Rory Reid at the helm, with appearances from German race ace Sabine Schmitz, F1 supremo Eddie Jordan, and the international man of mystery referred to only as 'The Stig'.  In this new seven-part series, Top Gear's presenters journey across wildest Kazakhstan in cars with half a million miles on the clock, tackle old-school motorsport in Cuba, blast through America's wild west in the latest convertible supercars, and attempt to turn an ugly South Korean people-carrier into a luxury yacht to rival Monaco's finest.
Special Forces Ultimate Hell Week (s2) which sees super fit men and women take on the challenge of their lives to discover who can survive and ultimately win. In this series, set in South Africa, competitors have to endure 12 days of physical and mental endurance, masterminded by former members of six of the world's toughest special forces.
BBC Earth showcases the work of the world's foremost factual film makers as it takes audiences on a journey of discovery. BBC Player viewers will be privy to programmes like:
David Attenborough's Natural Curiosities - In this series, the naturalist, broadcaster and writer highlights some of nature's evolutionary anomalies and how curious critters baffle and fascinate scientists.
Steve Backshall's Extreme River Challenge - Steve Backshall takes on the toughest challenge of his career: a complete descent of the Baliem. Along the journey, Steve infiltrates a notorious cannibal tribe, attempts to trap one of the world's biggest saltwater crocodiles, and searches for the beautiful and elusive birds-of-paradise.
BBC Lifestyle provides a wealth of inspiration for home, family and life.  Viewers can watch the following programmes on BBC Player:
Rachel Khoo's Kitchen Notebook: Cosmopolitan Cook – in which half-Malaysian TV chef, Rachel Khoo travels to some of the most beautiful foodie destinations in Europe and shows us how simple it is to capture a flavour of them in our own home kitchens.
Kirstie's Fill Your House For Free (S2) - Property and interiors guru Kirstie Allsopp shows cash-strapped homeowners how to furnish their rooms without breaking the bank. It's all about upcycling and recycling - but the big rule is, things may be cheap but they must always look stylish.
CBeebies is specially created for pre-schoolers, offering a 'learn through play' environment where fun colours and friendly characters engage and captivate young minds, encouraging children to get involved. Two CBeebies programmes on BBC Player include:
Go Jetters (S2) - Go Jetters follows the adventures of four plucky international heroes, Xuli, Kyan, Lars and Foz, as they travel the world with their teacher, mentor and friend, Ubercorn, a funky disco-grooving unicorn. Each episode offers older preschoolers a fun-filled and unique introduction to geography and their wider world.
My Pet and Me - Celebrating all the joy that pets can bring, this series helps children appreciate what it really means to have a pet, highlighting the responsibility of caring for its needs while also showing what great fun they can have.
BBC World News, owned by BBC Global News Ltd, is the BBC's award-winning 24 hour global news channel, offering world-class international news and feature programmes from an unrivalled network of journalists. BBC World News reports global breaking news whenever and wherever it happens and is the world's most trusted international news outlet with journalists in more places than any other international news broadcaster. Programmes available on BBC Player include:
HARDtalk - In-depth interviews with hard-hitting questions and sensitive topics being covered as famous personalities from all walks of life talk about the highs and lows in their lives.
The Travel Show - The Travel Show draws on presenters based all around the globe to provide an insider's view of the world's most exciting destinations as well as all the latest tips and trends. Each show focuses on the current issues and trends that are influencing global travel choices, ranging from high-end trips to budget vacations.
About BBC Worldwide:
BBC Worldwide is the main commercial arm and a wholly owned subsidiary of the British Broadcasting Corporation (BBC).  Its vision is to build the BBC's brands, audiences, commercial returns and reputation across the world.  This is achieved through investing in, commercialising and showcasing content from the BBC around the world, in a way that is consistent with BBC standards and values. The business also champions British creativity globally.
In 2015/16, BBC Worldwide generated headline profits of £133.8m and headline sales of £1,029.4m and returned £222.2m to the BBC. For more detailed performance information please see our Annual Review webpage: www.bbcworldwide.com/annual-review
www.bbcworldwide.com  
twitter.com/bbcwpress
BBC World News, owned by BBC Global News Ltd, is the BBC's award-winning 24 hour global news channel, offering world-class international news and feature programmes from an unrivalled network of journalists. Programmes available include Click, The Travel Show and HARDTalk.
About TM
Telekom Malaysia Berhad (TM), Malaysia's Convergence Champion and No. 1 Converged Communications Services Provider, together with webe, its Centre of Excellence for Mobility, offers a comprehensive range of communication services and solutions in broadband, data, fixed-line and mobility. As a market leader, TM is driven by stakeholder value creation in a highly competitive environment. The Group places emphasis on delivering an enhanced customer experience via continuous customer service quality improvements and innovations, whilst focusing on increased operational efficiency and productivity.
Leveraging on our extensive global connectivity, network infrastructure and collective expertise, TM is well positioned to propel Malaysia as a regional Internet hub and digital gateway for South-East Asia.
As a multiple award winning model corporate citizen committed to good governance and transparency, TM continues its pledge to ensure the integrity of our processes, people and reputation as well as the sustainability of our operations. Our Corporate Responsibility (CR) ethos reinforces responsible behavior in the four main domains of the marketplace, workplace, the community and the environment. With a focus on ICT, the Group further promotes 3 major platforms i.e. education, community/nation-building and environment, through our Reaching Out programmes.
TM looks forward to continue serving customers with its comprehensive suite of offerings, delivering a seamless digital experience and integrated business solutions to meet their lifestyle and business communication needs - towards making "Life and Business Made Easier for a Better Malaysia".
For further information on TM, visit www.tm.com.my.
About HyppTV
HyppTV, Malaysia's largest and an award winning IPTV Service powered by TM is available to UniFi and Streamyx customers nationwide. HyppTV comes with TM's UniFi triple-play service of UniFi Pro Plan with unrivalled experience with amazing speeds up to 100Mbps from RM329 a month and UniFi Advance Plan with an unbeatable value package options with speeds up to 50Mbps starting from RM199 a month.
For Streamyx, HyppTV is available with Streamyx BB Deal 8Mbps as part of its triple play service at RM160 a month that includes 26 free channels, while for Streamyx BB Deal 4Mbps subscribers, HyppTV is offered as an add-on service with a commitment of a HyppTV Pack for a minimum of RM30 a month that also comes with 26 free channels. HyppTV's multiscreen offering can be enjoyed by downloading the HyppTV Everywhere apps on Androids Play Store or Apple's App Store hence you can now watch your favorite HyppTV programmes on smartphones, tablets or PC. HyppTV is also available to UniFi and Broadband business.
HyppTV features a wide range variety of high quality world class entertainment contents with an affordable, rain or shine viewing experience. The award winning service has received several awards accolades such as the Best Component or Enabler Award at TV Connect Industry Awards 2014 (previously known as IP&TV Industry awards) in London. This is the second year in a row the service was recognized at the international front as HyppTV was awarded the Best Online TV Service or Solution at the same award ceremony in 2013. With these awards, HyppTV created history by being the first Malaysian IPTV service to win an award at the prestigious event, which recognise, reward and celebrate innovation, excellence and achievement in the Connected Entertainment industry.
HyppTV now offers its customers a total of 108 channels with 53 channels in High Definition (HD) - consisting of 49 premium channels, 26 free channels, 2 Radio channels, 9 Video-On-Demand (VOD) channels and 22 interactive channels in a wide variety of affordable packages or via ala-carte options. HyppTV is powered by TM's high speed broadband service, UniFi which are available to viewers come rain or shine with 14 days catch-up feature and 2 hours' time-shift function through residential and business packages. HyppTV customers will also enjoy the world class entertainment line-up on the move via HyppTV Everywhere or HyppPlay, a Video-On-Demand channel which offers a series of content available on HyppTV for binge watching. To date, HyppTV has more than 1.2 million subscribers.
For more info on HyppTV, log on to www.tm.com.my/hypptv and visit HyppTV social media page at www.facebook.com/hypptv (Facebook), www.twitter.com/hyppworld (Twitter),
www.instagram.com/hypptv (Instagram) and www.youtube.com/tmyoutube (YouTube).
Tagged: