BBC Worldwide and ITV partner to bring new SVOD service BRITBOX to the US
Partnership brings together unrivaled digital catalog of British content under one ad-free subscription service. Service to feature US premieres of compelling new dramas 'New Blood' and 'In the Dark,' historical dramas 'Tutankhamun' and 'The Moonstone,' as well as season premieres of drama favorites 'Cold Feet' and 'Silent Witness'. Special "Now" category of service to offer Top UK soaps 'EastEnders,' 'Emmerdale' and 'Holby City' as soon as 24 hours after UK broadcast.
Published: 13 December 2016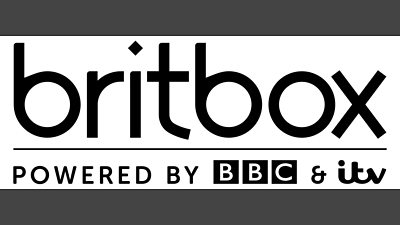 BritBox will offer a streaming experience like no other, with thousands of hours of programmes across a wide variety of genres – some of which will be available right after their UK broadcast. This will be a must-have service for lovers of British television.
BBC Worldwide, the commercial arm of the BBC, and ITV, the UK's biggest commercial broadcaster, today announced a new joint venture that sees the two British content powerhouses combine forces to launch BritBox, an ad-free subscription video-on-demand (SVOD) service, in the US during Q1, 2017. AMC Networks, which has a joint venture with BBC Worldwide for cable channel BBC AMERICA, is investing in BritBox with a non-voting minority interest. BBC Worldwide and ITV share an equal majority stake in the joint venture.
This unique streaming service will celebrate the very best of British TV, and offer the most comprehensive SVOD collection of British content in the market today. For decades, BBC and ITV have produced iconic British television series, and for the first time these shows will be combined in a single, curated service allowing fans to find the classic shows they love and discover new hit series.
The BritBox proposition will feature:
• An array of drama premieres never-before-seen in the US, including New Blood, from acclaimed novelist Anthony Horowitz, Tutankhamun, The Moonstone, and In The Dark, from BAFTA award-winning writer Danny Brocklehurst (Ordinary Lies). Also, season premieres of drama favorites Cold Feet and Silent Witness.
• The "Now" category will feature an amazing selection of soaps and series that will be available as soon as 24 hours after their UK broadcast, including much-loved titles EastEnders, Emmerdale and Holby City.
• A British classics collection from ITV and the BBC, featuring iconic period dramas Brideshead Revisited, Pride and Prejudice and Upstairs Downstairs; political thriller State of Play; murder mystery series Inspector Morse and Rosemary and Thyme; favorite sitcoms Keeping Up Appearances and Fawlty Towers and much more.
BritBox will be available on responsive web, mobile (iOS and Android), Roku, AppleTV, and Chromecast at launch in the US. There is also ambition to roll out the service in other international markets. Pricing for the service will be available at launch.
"The BBC and ITV are the two most prolific content producers and broadcasters in British television – both known for their unrivaled, ground-breaking shows," said Ann Sarnoff, President, BBC Worldwide North America. "BritBox will offer a streaming experience like no other, with thousands of hours of programmes across a wide variety of genres – some of which will be available right after their UK broadcast. This will be a must-have service for lovers of British television."
Simon Pitts, ITV Managing Director of Online, Pay TV and Interactive said, "Britain produces some of the best television in the world and we're delighted to be bringing the creative might of the BBC and ITV together for the first time in this exciting new streaming service for US fans. BritBox will be the best and most comprehensive British streaming service in the US; a rich catalogue of classic, new, and exclusive shows easily accessible to US viewers all in one place. ITV is now a global production and distribution business and this marks the first step in our international ambitions for BritBox."
Josh Sapan, AMC Networks President and CEO, said "The BBC and ITV each have a long history of creating spectacular premium content and some of the most iconic shows on television. We are delighted to expand our current partnership with BBC Worldwide and view this investment as a strategic opportunity for AMC Networks to participate in a digital platform dedicated to offering shows of the highest quality. We think this service will be irresistible to people who value creative content and great television."
The US market for SVOD services is estimated to reach the $8bn mark by end of 2016, with some 110 million subscriptions. The BBC Worldwide/ITV partnership is consistent with both companies' stated aims of growing their international pay and distribution businesses, and will also allow British producers and talent to reach a wider audience in the world's largest media market.
Full details of the BritBox service, including additional titles and price, will be released at launch. Fans can submit their contact information at www.BritBox.com to receive further details about the service when it becomes available.
Follow BritBox @ Facebook: BritBoxUS / Twitter: BritBox_US / Instagram: britbox_us
For publicity stills please click here.
Press Contacts:
BBC Worldwide North America
Deborah Schonfeld
212.705.9498
Deborah.Schonfeld@bbc.com
Christine Black
212.705.9435
Christine.Black@bbc.com
ITV
Laura Wootton
+44 20 715 73056
Laura.Wootton@itv.com
Mike Large
+44 20 715 73021
Mike.Large@itv.com
AMC Networks
Georgia Juvelis
917.542.6390
Georgia.juvelis@amcnetworks.com
Notes to editors:
About BBC Worldwide
BBC Worldwide is the main commercial arm and a wholly owned subsidiary of the British Broadcasting Corporation (BBC). Its vision is to build the BBC's brands, audiences, commercial returns and reputation across the world. This is achieved through investing in, commercialising and showcasing content from the BBC around the world, in a way that is consistent with BBC standards and values. The business also champions British creativity globally.
In 2015/16 BBC Worldwide generated headline profits of £133.8m and headline sales of £1,029.4m and returned £222.2m to the BBC.
For more detailed performance information please see our Annual Review webpage: bbcworldwide.com/annual-review/.
bbcworldwide.com
twitter.com/bbcwpress
About ITV
ITV is an integrated producer broadcaster and the largest commercial television network in the UK. It is the home of popular television from the biggest entertainment events, to original drama, major sport, landmark factual series and independent news. It operates a family of channels including ITV, ITVBe, ITV2, ITV3 and ITV4 and CITV, which are broadcast free-to-air, as well as the pay channel ITV Encore. ITV is also focused on delivering its programming via the ITV Hub, mobile devices, video on demand and third party platforms. ITV Studios is a global production business, creating and selling programmes and formats from offices in the UK, US, Australia, France, Germany, the Nordics and the Netherlands. It is the largest and most successful commercial production company in the UK, the largest independent non-scripted indie in the US and ITV Studios Global Entertainment is a leading international distribution businesses.
About AMC Networks
Dedicated to producing quality programming and content for more than 30 years, AMC Networks Inc. owns and operates several of the most popular and award-winning brands in cable television. AMC, IFC, SundanceTV, WE tv, and IFC Films produce and deliver distinctive, compelling and culturally relevant content that engages audiences across multiple platforms. The company also operates BBC America through a joint venture with BBC Worldwide. In addition, the company operates AMC Networks International, its global division. For more information, please visit www.amcnetworks.com.
Tagged: