Landmark natural history series will uncover the secrets of Welsh seas
Cutting edge technology to capture never-seen-before underwater Welsh world
Published: 28 January 2020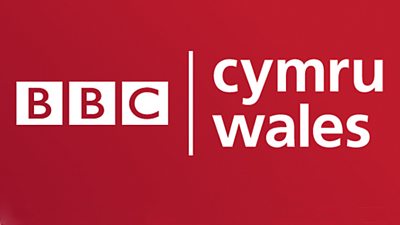 This series will tell compelling stories from Wales' underwater world, revealing a side of Welsh natural life we've never seen in such detail on our screens.
BBC Cymru Wales has announced its most ambitious natural history series to date with a celebration of the unique underwater world off the Welsh coast. Currently under the working title of Wonders Of The Celtic Deep, the programme will air in autumn 2021.

The series will be the first natural history show shot in 4k in Wales, and brings a wealth of cutting edge technology to capture this secret world as never before.

Welsh seas are a unique environment created by the confluence of three oceanic and climatic zones, the North-East Atlantic, the Arctic Boreal and the Lusitanian. Many species use this stretch of water as an underwater 'super highway' bringing a diverse and amazing mix of animals to our doorstep.

Wales also enjoys a coastline with one of the largest tidal ranges in the world and has one of the most varied marine environments in Europe, all of which adds up to a rich and often secret world which the series will explore like never before.

Our ancient coastal heritage and the communities who rely on our seas will also feature in the series, and as it's also a world which is under threat, part of the series will focus on the people trying to protect this amazing environment for future generations to enjoy.
The series follows the success of natural history series Wales: Land Of The Wild, broadcast last year which captured the imagination of audiences in Wales and across the UK.

The four part series will shed light on the habitats of some of the largest creatures of the deep ocean, as well as birds that can 'fly' underwater and the tiniest animals with the biggest personalities. Made by Cardiff-based factual specialists One Tribe TV, there is a highly accomplished team behind the cameras.

Executive Producer Dale Templar was part of the team behind the BBC's Bafta and Emmy award-winning blue chip natural history programme Human Planet which followed humans and wildlife surviving in the most extreme environments on Earth, and has worked with Bear Grylls on numerous projects.

Director of photography Rob Taylor is an accomplished underwater photographer who has filmed extensively in Welsh waters. He is no stranger to physical endurance challenges, having followed Richard Parks on extreme adventures, and filmed with Bear Grylls. Series producer is West-Wales based Sally Weale. She has extensive experience making films across natural history and science for the BBC, National Geographic and Discovery and previously ran the film unit at the Natural History Museum. Filming will take place over the coming year using cutting edge technology, making this the first 4K factual programme for Wales.

BBC Cymru Wales' Head of Commissioning, Nick Andrews, says: "Vast and varied, Welsh waters are largely uncharted territory for most of us. Wonders of the Celtic Deep will take us there. This series will tell compelling stories from Wales' underwater world, revealing a side of Welsh natural life we've never seen in such detail on our screens. Epic and ambitious, this series marks the next stage of our new wave of investment in natural history programming, and marks the biggest investment in natural history ever for BBC Wales."

One Tribe TV Executive Producer, Dale Templar, says: "I am absolutely thrilled to be making this series. I have been lucky enough to have filmed and scuba dived all over the world but as we started to research this series I have just been amazed by the diversity of marine environments and wildlife we have in Welsh waters. Excuse the pun but you just have to scratch the surface of incredible coast line and seas to find excitement and drama, led by a cast of charismatic marine animals both great and small."

GE
Tagged: