Appeal for stories of life under COVID-19 lockdown
As Wales responds to the COVID-19 crisis, a specially commissioned series for BBC Wales is asking for stories and experiences from people across the country on how they are coping during these unprecedented times.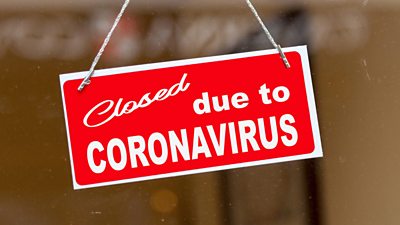 We want to hear from you on what life in lockdown is like.
From today, Wales In Lockdown is looking for individuals willing to take part in a documentary by filming themselves as they rise to the challenges of the pandemic. The unique four-part series, that starts 13 April on BBC One Wales at 7.30pm, will aim to reflect compelling stories - the loss and heartbreak as well as the lighter moments - from across Wales as they unfold.
Anyone wishing to take part in the programme are asked to use their mobile phones to capture critical moments in their journey, and contact walesinlockdown@bbc.co.uk or go to bbc.co.uk/walesinlockdown
Karen Voisey, Editor of Wales In Lockdown, says: "We want to hear from you on what life in lockdown is like. How have changed daily routines or big plans? Have you been forced to live apart from loved ones as we all try to keep safe? What about the way you work, learn and run businesses? Are you an NHS or emergency service worker - or a key worker battling to keep our vital services running? We also want to hear from you if you've you seen acts of incredible kindness and bravery."
SG