TV Licence set to rise from £154.50 to £157.50
The Government has confirmed that from 1 April 2020 the cost of the annual television licence fee will increase from £154.50 to £157.50.
Published: 3 February 2020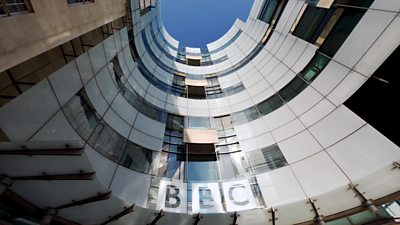 The Government is responsible for setting the level of the licence fee and announced in 2016 it would rise in line with inflation for five years from 1 April 2017.
The new licence fee amount equates to just £3.02 a week or £13.13 a month, for which the BBC provides nine national TV channels plus regional programming; 10 national radio stations, 40 local radio stations plus dedicated Nations radio services; one of the UK's most popular websites; the radio app BBC Sounds; and BBC iPlayer. In the last financial year 95% of the BBC's controllable spend went on content for audiences and delivery, with just 5% spent on running the organisation.
Hit programmes last year included 18.5 million tuning in for the Christmas return of Gavin & Stacey, whilst an audience of 28.1 million watched the BBC's coverage of the 2019 Women's World Cup. There were a record 4.4 billion programme requests on BBC iPlayer, and the BBC's election coverage culminated in 23 million people watching the results programme, 39 million visits to our news website the following day, and 100 million for BBC online overall that week. Other popular shows included Line of Duty, Fleabag, Luther, Strictly Come Dancing, Dr Who, EastEnders, Seven Worlds One Planet, Match of the Day and coverage of Wimbledon.
Licence fee payers will receive a reminder or a payment plan reflecting the new amount when their licence is next due for renewal. Those buying or renewing a licence after 1 April 2020 will pay the new fee. Those already buying a licence on an instalment scheme which started before 1 April 2020, such as monthly direct debit or weekly cash payments, will continue to make payments totalling £154.50 until their licence comes up for renewal.
TV Licensing will be advising licence fee payers due to renew in March to pay on time so they will pay the current rate of £154.50. Those buying a new licence before 1 April 2020 will also pay the current rate.
There are many ways to pay for a television licence, including small weekly cash payments and monthly direct debit.
BBC Press Office
Notes to editors
The Department for Digital, Culture, Media & Sport (DCMS) laid a Statutory Instrument to Parliament, introducing the licence fee increase.
Anyone watching or recording TV programmes as they are shown on TV, or watching or downloading BBC programmes on iPlayer, needs to be covered by a licence. This applies whether they are using a TV set, computer, or any other equipment. For more information about when a licence is needed, visit https://www.tvlicensing.co.uk/check-if-you-need-one
The increase has been calculated by Government using the Consumer Prices Index (CPI) rate of inflation, measured as the average rate of CPI over the last 12 months to September 2019, which works out at 2.00%.
The cost of an annual black and white licence will rise from £52.00 to £53.00.
Those who are blind (severely sight impaired) are entitled to a 50% concession on the cost of a licence. From 1 April 2020 this amount will be £78.75. There is no change to the Accommodation for Residential Care concession, which is available to people living in certain types of residential care accommodation, which may include care homes or sheltered housing.
There is no impact on the free over-75s licence as it currently stands. From 1 June 2020 anyone aged 75 or over receiving Pension Credit will be eligible to apply for a free TV Licence. Pension Credit can be in the name of the licence holder, or in their partner's name if they are a couple and living at the same address. If Pension Credit is not being received, then the TV Licence will need to be paid for.
TV Licensing provides a range of ways to pay, including small weekly cash payments and annual direct debit. Payers can view their details on line at any time, and can choose to receive correspondence from TV Licensing by email rather than by post.