BBC News launches We Are Bradford - a week of stories from and about Bradford on the BBC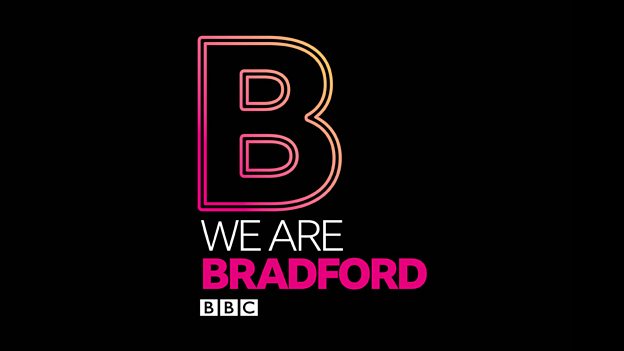 We Are Bradford is an experiment, an attempt to try to work in a different way to give a fuller and, perhaps fairer, picture of a city.

David Sillito
Date: 11.02.2019
Last updated: 11.02.2019 at 10.58
BBC News is to pioneer a new approach to newsgathering with a week of news stories about Bradford across its national and regional outlets, podcasts, online platforms and on social media.
The BBC is asking people in the city what stories matter to them. These stories will then feature on TV, radio and online on national and regional outlets between March 11-15, as part of We Are Bradford week.
People in Bradford will also be involved in the editorial process. A panel of Bradford residents will be invited to join the BBC News Editorial Director Kamal Ahmed and BBC Look North reporter Sabbiyah Pervez to help choose which of the stories will be covered.
In addition, a pop-up BBC newsroom will be in The Broadway shopping centre in the heart of the city throughout We Are Bradford week.
National and regional outlets will broadcast from Bradford throughout the week covering stories from the city including: BBC Breakfast, BBC News Channel, BBC Asian Network, BBC Radio 5 live, BBC Radio 4's Today programme, Radio 4's Beyond Today podcast, BBC Radio 1 Newsbeat, BBC News at Six, BBC News at Ten, BBC Look North (Yorkshire) and BBC Radio Leeds.
At The Broadway, people can come and meet BBC Look North presenters and reporters, including Harry Gration, Amy Garcia, Paul Hudson and Sabbiyah Pervez, and share their stories about the city. Stories from members from the public will be featured on air and online. There will also be an opportunity for people to have a go at presenting the weather and experience future technologies in the BBC Blue Room.
The stories featured in We Are Bradford will reflect all aspects of the city's life. Many will also feature on a new BBC website which will continue to be updated with Bradford stories throughout the year and beyond.
The idea for We Are Bradford came from the BBC's media and arts correspondent David Sillito who was inspired by a new exhibition being held at the National Science and Media Museum in Bradford in March.
The exhibition explores whether Bradford is portrayed fairly and accurately in the news and, as a result, Sillito has worked with colleagues across Network and Regional BBC News to base a number of journalists/film makers in the city for a week to see what stories could be created to respond to that idea.
David Sillito says: "We Are Bradford is an experiment, an attempt to try to work in a different way to give a fuller and, perhaps fairer, picture of a city.
"The heart of this is conversation. We want to hear from people to help us tell different stories in different ways. News should be more than just a catalogue of our troubles, it should reflect the whole of life. There is a place for surprise, delight and hope. The only way this will happen is by talking. This is a week long news conference to which everyone is invited."
Sabbiyah Pervez, BBC Look North reporter, says: "Being from Bradford myself, I think it's so important the BBC covers stories from the city. I sit on the BBC News Under-30s panel and through that I met a group of young people from Bradford last year. They told me that they wanted to see 'more stories told by people like us' and that's what we aim to deliver with We Are Bradford."
For more info about We Are Bradford follow #BBCWeAreBradford on social media.
Suggestions for stories that should be covered as part of We Are Bradford should be sent via email to: wearebradford@bbc.co.uk or via message/WhatsApp to 07720 078 939.
KW