Storytellers - a new season of dramas on BBC Radio Ulster
Blackwater, a drama first broadcast on BBC Radio 4, is part of a new strand of dramas coming soon to BBC Radio Ulster.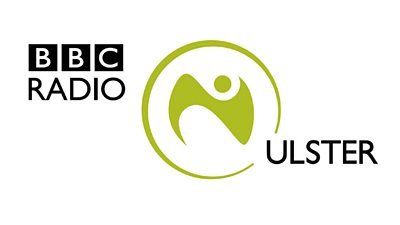 Storytelling has always been a rich part of our culture so we are delighted that BBC Radio Ulster listeners will now be able to enjoy and celebrate the creativity of some of our very finest writing and acting talent.
Written by Claire McGowan, this is a multi-voiced thriller set in a small fictional town in Northern Ireland. Blackwater tells the story of golden girl Zoe (Clare Dunne) who has been dead for ten years, her body dragged from the River Black after a night out to celebrate the end of school.
But now a woman who says she's Zoe has turned up in her hometown of Blackwater on the border, with no memory of the last decade.
She claims she woke up in a forest nearby, bruised and bleeding, and doesn't know where she's been all this time. What happened to her? Is she really Zoe? If so, who's in her grave?
Blackwater will run over five weeks on BBC Radio Ulster. It is part of Storytellers, a new home for drama on BBC Radio Ulster. From Sunday 14 July we will begin a two week run of stories written by Brian Friel read by Adrian Dunbar. These will be The Gold In The Sea, Death Of A Scientific Humanist and the following week; True Kinsman and The Skelper.
Following this, we will have the late James Ellis reading his own collection of stories (Sunday 28 July) adapted to an Irish setting from French folklore. These stories, first broadcast on BBC Radio 4 in 2005, were recorded by a turf fire of a farmhouse in the intimate company of friends at the Ulster Folk and Transport Museum.
Gemma McMullan, Content Editor of Radio Drama BBC NI says: "Storytelling has always been a rich part of our culture so we are delighted that BBC Radio Ulster listeners will now be able to enjoy and celebrate the creativity of some of our very finest writing and acting talent."
Andy Martin, Head of Factual & Innovation, BBC NI says: "We are delighted that BBC Radio Ulster is the new home for a rich collection of dramas reflecting life here at home and further afield. We aim to get more writing talent from Northern Ireland reflected on the radio network, locally and nationally. We also want to leverage the fantastic pool of local acting and production talent. Storytellers on Sundays at 12.30pm is a good start."
Blackwater writer, Claire McGowan, from Rostrevor says: "I'm so pleased that Blackwater will find a new audience on BBC Radio Ulster. It's been a wonderful opportunity for me as a new writer to set a drama at home, with voices from Northern Ireland."
Blackwater, begins Sunday 9 June, BBC Radio Ulster on BBC Sounds, 12.30pm
MD