The BBC has released further details of its first Conservative leadership debate
Emily Maitlis will put the future UK Prime Minister to the test as she asks the British public to question the leadership hopefuls, live on air.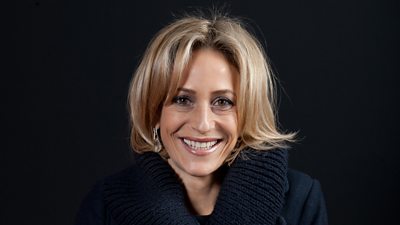 This is a programme which allows the BBC's audiences to set the agenda, and ask the questions which are at the forefront of their minds.
Our Next Prime Minister
BBC One, Tuesday 18 June at 8pm
All candidates still in the race to become the Conservative Party's next leader will be invited to take part, answering questions from members of the public, who will be speaking live from BBC studios across the UK.
The programme will air just two hours after the second ballot, which will narrow down the field of contenders.
BBC News programmes will be inviting members of the public to pose questions on any topic in the Prime Minister's in-tray.
Jonathan Munro, BBC Executive Producer, says: "This is a programme which allows the BBC's audiences to set the agenda, and ask the questions which are at the forefront of their minds. It'll be broadcast at a key moment in the process of narrowing down the field of candidates in the race for Downing Street."
NM2
Related Media Centre Links