Radio 4 presents a second series of Riot Girls - provocative dramas about women's stories
In the centenary year of women's suffrage, BBC Radio 4 presents the second series of no-holds-barred dramas written by women, featuring extraordinary female characters and their lives.
Published: 23 January 2018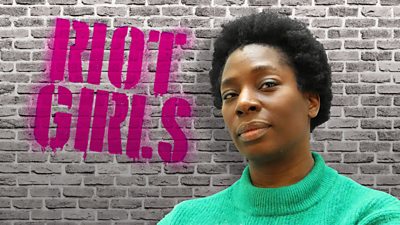 This season of Riot Girls promises to be both as challenging and entertaining as the first.
Riot Girls runs from the 18-25 February and features five different radio dramas, three of which have been specially commissioned to form part of this series.
Jeremy Howe, BBC Radio 4's Commissioning Editor for Drama and Fiction says: "In 2016 we brought Riot Girls, a collection of dramas on feminism in the modern world, to Radio 4 with Erica Jong's noisy classic Fear of Flying. In that spirit we have two equally bold and uncompromising modern classics from Margaret Atwood and Doris Lessing as well as three brand-new commissions exploring taboos and transgressions in the lives of contemporary women. This season of Riot Girls promises to be both as challenging and entertaining as the first."
This Riot Girls season begins on February 18 with a two part adaptation of Margaret Atwood's The Robber Bride. It's a contemporary take on The Robber Bridegroom, a fairytale written by the Brothers Grimm in which an evil groom lures three maidens into his lair and devours them, one by one. However in this version, Atwood recasts the monster as Zenia, a villainess of demonic proportions, and sets her loose in the lives of three female friends. This tale of lust and betrayal is brought to life by its stars Tanya Moodie (Sherlock, Hamlet, Skins), Teresa Gallagher (Cars 2, The Kings Speech), Barbara Barnes (Andromeda) and Isabella Inchbald (Macbeth, Grease).
In its first ever dramatisation, Nobel Laureate Doris Lessing's satirical novel The Good Terrorist is adapted by critically acclaimed writer Sarah Daniels. Lessing's work presents a portrait of both domesticity and rebellion, depicting a band of incompetent, bourgeois revolutionaries living in a London squat while they plan to join the IRA. The Good Terrorist stars Olivia Vinall (Apple Tree Yard, The Hard Problem, Othello), Joe Armstrong (The Village, Happy Valley), Pippa Bennett-Warner (Harlots, Sick Note) and Sian Thomas (The Ferryman, Macbeth, Harry Potter).
The three original commissions tell the stories of three women who all live on the same street in Bristol, but whose lives only intersect unexpectedly late one February night. Three witty and provocative new plays by women that explore female transgression and gender expectations in 2018.
The first commission, Polygamy for Girls, takes a literal approach to the old proverb 'it takes a village to raise a child'. A feminist vlogger undertakes a radical domestic experiment when she decides to recruit some extra wives to help raise her baby daughter. This piece was written by critically acclaimed novelist and dramatist Julie Mayhew and stars Lauren Cornelius (That's What She Said) and Luke Bailey (Casualty).
Male Order, by award-winning writer Ming Ho, tells the story of 59 year old Barbara who surprises her family and friends when she returns from Brazil with a much younger husband, Fabio. Starring Belinda Lang (Citizen Khan, 2point4 Children) and Lino Facioli (Game of Thrones, Broken), this play raises difficult questions around the commercialisation of sex.
The third original drama for the Riot Girls series is Unfit, written by comedian and author Katherine Jakeways. This play explores one of the greatest expectations of women, motherhood. Gemma, a junior staff writer, finds it hard to form new relationships when she has to reveal that she chose to leave her two young children. Starring Rebecca Humphries (Cockroaches), Emerald O'Hanrahan (The Archers, Silk) and Joe Sims (Broadchurch, Beowulf: Return to the Shieldlands).
CKS
TX details
Riot Girls: The Robber Bride
18 February and 25 February, 3pm
Produced by Marion Nancarrow for BBC Radio 4
Riot Girls: The Good Terrorist
19-23 February, 10.45am
Produced by Emma Harding for BBC Radio 4
Riot Girls: Polygamy for Girls
19 February, 2.15pm
Produced by Emma Harding for BBC Radio 4
Riot Girls: Male Order
20 February, 2.15pm
Produced by Emma Harding for BBC Radio 4
Riot Girls: Unfit
21 February, 2.15pm
Produced by Emma Harding for BBC Radio 4