BBC Radio 3 announces the six musicians joining its New Generation Artists scheme from 2018-20
BBC Radio 3 has announced the six new musicians from around the globe that the station has selected to join its prestigious New Generation Artists scheme from 2018-20: tenor Alessandro Fisher, cellist Anastasia Kobekina, the Aris Quartet, pianist Elisabeth Brauss, baritone James Newby and soprano Katharina Konradi.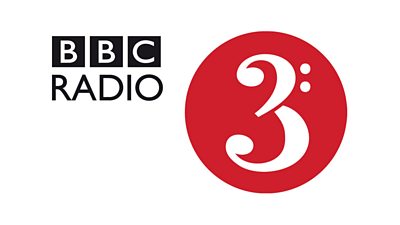 BBC Radio 3's New Generation Artists scheme offers an unrivalled platform to some of the world's most exceptional young musicians at the start of their international careers.
BBC Radio 3's New Generation Artists scheme was founded in 1999 with the aim of nurturing and promoting some of the world's best young musicians at the start of their international careers.
Now in its 19th year the scheme provides musicians with unrivalled opportunities to make studio recordings of chamber music and with the BBC orchestras, perform in Radio 3's prestigious Monday Lunchtime Concert series at Wigmore Hall, as well as at many of the UK's top festivals and venues, commission new work, and collaborate with fellow NGAs.
Through supporting the brightest musicians in reaching the next stage of their careers the scheme showcases new talent to listeners across the UK via a series of BBC Radio 3 broadcasts. Over the past 19 years the scheme has supported internationally recognised artists as diverse as Benjamin Grosvenor, Alison Balsom, the Belcea Quartet, Christine Rice and Gwilym Simcock.
Emma Bloxham, Editor, BBC Radio 3, says: "BBC Radio 3's New Generation Artists scheme offers an unrivalled platform to some of the world's most exceptional young musicians at the start of their international careers. It's always incredibly heartening to see and hear the wealth of young talent out there, and as ever it's been a huge challenge to choose just six people to join us. However we're incredibly excited about working with the class of 2018, and I've no doubt Radio 3 listeners are in for a treat!"
This year's New Generation Artists will join those from 2017 and listeners will be able to hear from both talent pools throughout the year. The 2017-19 New Generation Artists, who remain on the scheme for another year, are: violinist Aleksey Semenenko, mezzo-soprano Catriona Morison, pianist Mariam Batsashvili, jazz bassist Misha Mullov-Abbado, Quatuor Arod, trumpeter Simon Hofele, and guitarist Thibaut Garcia.
New Generation Artists is a scheme run by BBC Radio 3 and offers listeners access to the very best young international talent. The scheme was launched in 1999.
Every autumn six or seven artists or groups who are beginning to make a mark on the international music scene are invited to join the NGA scheme. They are given the opportunity to give concerts in London and around the UK, as well as make appearances and recordings with the BBC orchestras and studio recordings for Radio 3.
New Generation Artists have featured in some of Britain's most prominent festivals, including the City of London Festival, the BBC Proms, the London Jazz Festival, Aldeburgh Festival, Cheltenham Festival and Edinburgh International Festival.
In partnership with the Royal Philharmonic Society Radio 3 has commissioned a number of works for New Generation Artists, from composers including Simon Holt, Geoffrey Burgon, Augusta Read Thomas, Karin Rehnqvist, Mark-Anthony Turnage and Alexander Goehr.
GJ
The 2018-20 New Generation Artists are:
A graduate of London's Guildhall School of Music and Drama, Alessandro Fisher won joint first prize at the 2016 Kathleen Ferrier Awards. He sang Delmiro/Alindo (Hipermestra) at the 2017 Glyndebourne Festival and current engagements include Lucano (L'Incoronazione di Poppea) at the 2018 Salzburg Festival, Bastien (Bastien und Bastienne) and Don Polidoro (La finta semplice) for Classical Opera, the title role in Dardanus and Bach's B Minor Mass for English Touring Opera.
Concert highlights include An Italian Songbook at the Oxford Lieder Festival 2018, Britten's War Requiem in Lincoln Cathedral, BBC Radio 3's recent Big Chamber Day at Saffron Hall, and recitals at London's Wigmore Hall and Dublin's Hugh Lane Gallery.
Russian cellist Anastasia Kobekina's prizes include the Prix Thierry Scherz and the Prix André Hoffmann at Sommets Musicaux de Gstaad, which included a recording with orchestra for the Swiss label Claves. In 2016 she won the soloist prize of the renowned German festival Festspiele Mecklenburg-Vorpommern and the 2nd prize at the prestigious George Enescu Competition in Bucharest.
In 2015 Anastasia won Germany's prestigious youth competition Tonali15, which included the loan of a cello made by Guadagnini for three years; in her native Russia she was winner of television contests Nutcracker in 2007 and New Names in 2008.
As a soloist Anastasia has played with Gidon Kremer's Kremerata Baltica and the Deutsche Kammerphilharmonie Bremen, and at venues worldwide including New York's Lincoln Center and Avery Fisher Hall, the Berlin Konzerthaus, Zurich Tonhalle and the Mariinsky Theatre St Petersburg.
Founded in 2009, the ensemble members are Anna Katharina Wildermuth and Noëmi Zipperling (violins), Caspar Vinzens (viola) and Lukas Sieber (cello). They attracted wide attention in 2016 after winning the International Joseph Joachim Chamber Music Competition in Weimar, the Jürgen Ponto Foundation prize for chamber music and no fewer than five prizes at the ARD International Music Competition in Munich.
The Aris Quartet has performed over 450 concerts and is today one of the most sought-after ensembles of its generation, with international appearances at major concert halls and leading music festivals.
Elisabeth Brauss was born to musical parents and received her first piano lessons aged four. She has given numerous concerts as a soloist, chamber musician and with orchestra, including the hr-Sinfonieorchester, the Bochumern Symphonikern, the Dortmunder Symphonikern, the NDR Radiophilharmonie and the Deutsche Kammerphilharmonie Bremen.
Elisabeth has appeared at venues and festivals including Berlin Konzerthaus, the Laeiszhalle in Hamburg, the Mariinsky Theatre St Petersburg and the Beethovenfest Bonn, at the Heidelberger Frühling as well as at the Schleswig-Holstein Musik Festival and the Festspiele Mecklenburg-Vorpommern several times. Her international concert tours have taken her to China, the USA, Norway, the Ukraine and Taiwan.
24-year-old British baritone James Newby won joint first prize at the 2016 Kathleen Ferrier Awards. In 2017 James was a Jerwood Young Artist at Glyndebourne Festival Opera where roles included Messenger (La Traviata), Marcellus/Player 4 (Brett Dean's Hamlet) and Notary (Don Pasquale), for which he won the prestigious John Christie Award.
James is a keen recitalist and has performed at the Newbury Spring Festival and Leeds Lieder Festival, Perth International Arts Festival, Australia, and the Oxford Lieder Festival. In the 2016/17 season James sang the role of Mercurio in Cavalli's La Calisto with La Nuova Musica and David Bates, and made his BBC Proms debut in Vaughan Williams' Serenade to Music conducted by Sakari Oramo.
Katharina Konradi was born in Bishkek, Kyrgyzstan and moved to Germany at the age of 15, graduating with a Masters from Munich Academy of Music and Theatre. During the 2015/16 season Katharina was a member of the ensemble of the Hessen State Theatre in Wiesbaden, where she sang roles including Pamina (The Magic Flute), Gretel (Hansel and Gretel), Adele (Die Fledermaus), Susanna (Marriage of Figaro), Zerlina (Don Giovanni) and Zdenka (Arabella).
Following her remarkable debut in Hamburg, singing Ännchen in Weber's Der Freischütz, Katharina Konradi joined the Hamburg State Opera ensemble at the beginning of the 2018/19 season, where she will be performing in several major roles. She is a soloist in Mendelssohn's Elijah with the Tonhalle Orchester Zurich conducted by Thomas Hengelbrock, and sings Bach cantatas with the ensemble Akamus at the Leipzig Bach Festival.
Tagged: