TV viewers can now instantly restart BBC programmes by pressing the green button
We're hoping pressing the green button to restart will become a natural part of watching TV, much as pressing the red button has for millions of people each week.

Dan Taylor-Watt
Date: 26.07.2018
Last updated: 26.07.2018 at 00.01
It's now even easier for telly fans to make sure they never miss a moment of their favourite BBC TV shows.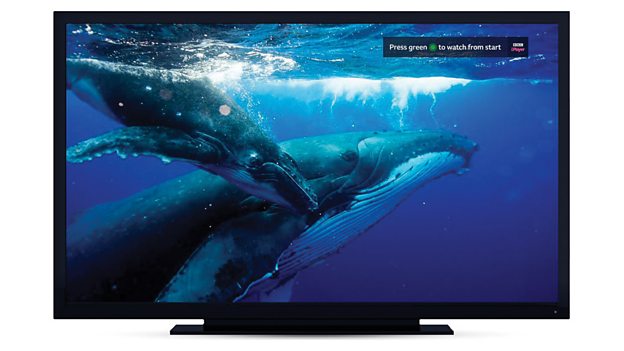 Whether you're running late for the first game of Match of the Day, miss the first dance on Strictly or tune in halfway through EastEnders, pushing the green button now lets you start watching programmes on BBC channels from the start.
The new function lets TV viewers with a connected and capable smart TV start watching programmes from the beginning, whilst they're still being broadcast, simply by pressing the green button on their TV's remote control.
When viewers switch over to a BBC channel a small graphic appears on screen prompting viewers to restart the programme, just as it appears for the millions of people who press the red button to find extra content from the BBC. When they press the green button, the TV instantly loads BBC iPlayer and plays the programme from the start.
The new feature is available now across BBC One and BBC One HD, BBC Two and BBC Two HD, BBC Four, and will be rolled out to BBC Four HD in the future.
Dan Taylor-Watt, head of BBC iPlayer, says: "Live restart is one of BBC iPlayer's most valued features, and we've now made it even easier to access from our broadcast TV channels. We're hoping pressing the green button to restart will become a natural part of watching TV, much as pressing the red button has for millions of people each week."
Live restart was pioneered by BBC iPlayer, and has been available to viewers on connected TVs and for web and mobile browsers for some time. Already more than half of people watching BBC iPlayer live on TVs use live restart, and almost one in five BBC iPlayer viewers across all platforms use it.
RB