BBC Three presents Perfect Day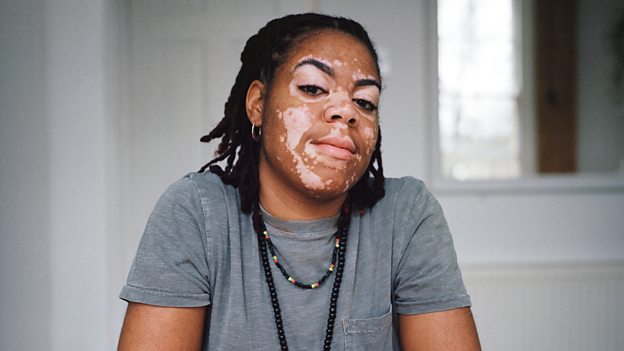 We present real characters and stories that reflect the different faces of youth culture in an authentic way and this film offers an unfiltered view of life and individuals that BBC Three celebrates.

Damian Kavanagh, Controller, BBC Three
Date: 09.03.2018
Last updated: 09.03.2018 at 11.51
BBC Three launches Perfect Day, a new short film that opens minds to the many individual perfect days that BBC Three celebrates.
BBC Three celebrates life, with no filter and experiments with new and unique ways of telling stories. This short film is a reflection of a variety of different, individual perfect days from a mix of people who have featured in stories, documentaries and comedies across BBC Three delivering the lines of Lou Reed's iconic song.
From Rochelle who has vitiligo whose Perfect Day is being herself without having to put make-up on, to Chris who lost his legs whilst serving in the army, whose Perfect Day is to feel free in the water, via Kerry and Kurtan from hit comedy, This Country, where being with each other is their idea of a Perfect Day to Annie who has severe facial scarring as a result of a fire when she was a baby and has just had her own baby; her Perfect Day is being a Mum.
Damian Kavanagh, Controller, BBC Three, says: "In the two years since moving online, BBC Three continues to push boundaries. We present real characters and stories that reflect the different faces of youth culture in an authentic way and this film offers an unfiltered view of life and individuals that BBC Three celebrates. Due to our multiplatform approach, whether it is comedy or current affairs, no matter the genre, no one else can tell the stories we do, like we do."
BBC Three moved online two years ago and in that time has achieved critical success with shows such as Fleabag, People Just Do Nothing, Thirteen, Murdered By My Father and Life and Death Row, plus many more, whilst it's shortform commissioning has seen online series such as Amazing Humans rack up hundreds of millions of views globally. The channel recently announced that it is expanding its commissioning remit with an additional £10m investment to launch a new editorial pillar.
The channel acts as a pathfinder for the wider BBC and the home for new, authentic voices, uncompromising stories, alternative opinions and original perspectives. With documentaries through to comedy programming, a tailored a pproach to content on owned social platforms and supplementary editorial via its website, BBC Three provides a platform for young people from every walk of life to speak to the wider world.
The original version was much loved and this is a fresh take for a new generation made by BBC Creative, the BBC's in-house creative agency, and directed by Dylan Southern and Will Lovelace, collectively known as 32 (Pulse Films). The music for the new version of the track has been created by up-and coming producer Courage.
It will be seen from today on digital channels across the BBC and on television from tomorrow. Additional videos featuring cast interviews are also available on BBC Three's digital channels.
All media outlets can embed the clip above or via YouTube, however no advertising is to appear around the film, or in pre-roll and the film must be clearly credited as 'BBC Three presents Perfect Day'.
BW
Pictures of contributors are available at the BBC Pictures site.
Cast (in order of appearance)
Rochelle - featured in Skin Deep
Euwan - featured in Seventeen
Car Enthusiasts - featured in Seventeen
Chris - featured in Amazing Humans
MMA Fighters - inspired by MMA stories BBC Three has covered
Annie Price - featured in Annie: Out Of The Ashes and due to appear in the upcoming film, The Truth About Baby
Gavino di Vino - featured on Queer Britain
Anonymous Criminal - to highlight the multiple voices that BBC Three features
Football Fans - Featured in Ladventures: Newcastle
Kerry and Kurtan (Daisy Cooper and Charlie Cooper) - from BBC Three comedy, This Country
Asma Elbadawi and her basketball team - BBC Three featured her poem about masculinity
Mobeen and friends (Guz Khan, Tez Ilyas and Tolu Ogunmefun) - from BBC Three comedy Man Like Mobeen
Lewis Qball - featured in What Makes You Tic
Search the site
Can't find what you need? Search here
Related Media Centre Links