Jodie Whittaker to star in original BBC One thriller Trust Me
Filming has started in Scotland on Dan Sefton's (Good Karma Hospital, Delicious, Mr Selfridge) character-led contemporary and psychological thriller, Trust Me - a gripping story about a woman's attempt to start a new life.
Published: 27 January 2017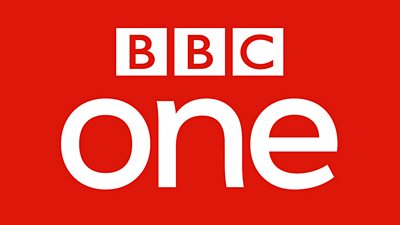 It's an incredibly challenging piece with a fantastic cast and crew. I haven't played a role like this before and I can't wait to start filming
Airing on BBC One, Trust Me is made by RED Production Company through BBC Scotland and will be internationally distributed by Studiocanal. 
Jodie Whittaker (Broadchurch, Adult Life Skills) will star as Cath Hardacre; a hardworking and skilled nurse, who, having lost her job for whistle-blowing, is forced to take drastic measures to provide for her daughter. Out of desperation, Cath seizes the opportunity to steal her best friend's identity as a senior doctor and start a new life in Edinburgh. Burying herself deeper and deeper in the imposter persona, she realises she could get everything she ever wanted - but with her old life threatening to destroy her fragile creation, how far will she go to protect it?
Jodie says: "I'm so excited to be a part of this project. It's an incredibly challenging piece with a fantastic cast and crew. I haven't played a role like this before, and I can't wait to start filming."
Joining Jodie will be Emun Elliott (The Paradise, Threesome) who will play Dr Andy Brenner. A senior doctor within the A&E department, Andy, who was born and raised in Edinburgh, is smart, witty and charming.
Emun says: "I'm looking forward to working with Jodie and the fantastic cast on what promises to be a fascinating glimpse into the highs and lows of working within the NHS. The scripts are excellent and, what's more, we're shooting in Scotland. It's always nice to come home."
Sharon Small (Stonemouth, Mistresses) will star as Dr Brigitte Rayne - the consultant in charge of the department. A force of nature within the department and when not in scrubs, Brigitte is the first in line at the pub and the last to leave. When Brigitte's secret is exposed, her friendship with Cath is tested to the limit.
Best-known for his role as Neil in The Inbetweeners, Blake Harrison will play Karl, Cath's ex-boyfriend and father of their daughter. Karl's life crashed down around him after her lost his job and turned to alcohol. After his wife Cath (Whittaker) moves to Edinburgh with their daughter he finds himself going to desperate measures to get his family back.
Directed by John Alexander (Indian Summers, Small Island, Sense And Sensibility) and Amy Neil (Call The Midwife, Bedlam, The Cut), Trust Me is a drama written by doctor, Dan Sefton.
Sefton says: "Having worked as a doctor within the NHS for most of my adult life, I know only too well that it provides the perfect setting for a contemporary drama - the characters, the (often literal) pain - as well as the affection and dedication of staff. Trust Me shows all of that but its central story is Cath, a decent, honourable woman who, when everything is falling apart, takes a huge risk in search of a better life. A life that she will fiercely protect."
Also starring are Nathan Walsh as investigative journalist Sam Kelly, Lois Chimimba as nurse Karen, Michael Abubakar as Dr Charlie McKee, and Cara Kelly, as Cath's neighbour Mona.
Nicola Shindler, founder and executive producer, RED Production Company, says: "This drama is about identity, lies and a woman's desperation to escape the pain and disappointment of her old life. Dan's exceptionally realistic scripts are layered with complex characters and a gripping storyline that will keep viewers hooked in this psychological thriller."
Set and filmed in and around Edinburgh and Glasgow, the series continues the BBC's commitment to boosting and invigorating drama in Scotland.
Written by Dan Sefton, Trust Me is produced by Emily Feller and executive produced by Nicola Shindler Executive Producer for RED Production Company and Gaynor Holmes for BBC Scotland.
SJP
Related Media Centre Links
Related Web Links