Good Times for BBC Four as Nile Rodgers gets Lost In Music for new series
Nile Rodgers will guide viewers through his musical legacy in a new three-part series for BBC Four this April.
Published: 17 February 2017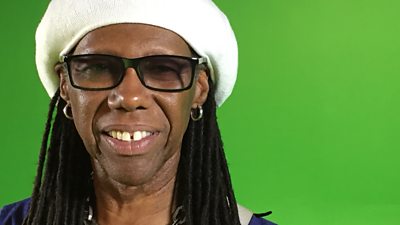 I can't wait to see the series in full, I'm sure it'll be breath taking. The BBC does great things with music and I know this will be no different.
Nile Rodgers: Lost In Music will take a fascinating look at the career of the Grammy-award winner and Rock and Roll Hall of Famer as he reveals the secrets of his success, what it takes to make it to the very top of the music industry and how to stay relevant decade after decade.
Using his hits as a guide, Nile will take viewers through the creative process of making a hit record, as well as living with the success and excess that inevitably follows.
Nile Rodgers first picked up a guitar as a teenager and since then he has changed the course of music history. He has sold more than 300 million records, transcending decades and musical genres. He has written, played and produced some of the most recognisable records of all time, not least with his Disco super-band Chic, as well as numerous hits for artists such as Daft Punk, David Bowie, Duran Duran, Diana Ross and Madonna.
With unprecedented access to Nile and his collaborators, the series will hear from many of his friends and colleagues including, Kathy Sledge, Carly Simon and Nick Rhodes, as well as the new generation of musicians Nile has worked such as, Mark Ronson, John Newman, Laura Mvula, Keith Urban and Avicii.
Nile Rodgers says: "When we shot this series I was focused on making it as passionate and informative as a BBC documentary I'd watched on my friend Paul Simon. This series' attention to detail is comprehensive, we looked back through the decades with real curiosity, picking out moments and actions that seemed frivolous at the time, but had a huge impact on the music we made. I can't wait to see the series in full, I'm sure it'll be breath taking, the BBC do great things with music and I know this will be no different."
Cassian Harrison, Chanel Editor BBC Four, says: "I'm so pleased that we are able to take our audience right in to the heart of Nile Rodgers' fascinating musical world. The level of access and Nile's candid attitude make this a fascinating and very exciting series for BBC Four."
Jan Younghusband, Head of Music TV Commissioning, says: "Nile has been at the forefront of popular music for over 40 years and his astonishing career in music is like no other. This series is a showcase for Nile's vast knowledge and talent and provides three outstanding episodes of unique and never-before seen-or-heard insights from the Nile Rodgers engine room."
Nile Rodgers: Lost in Music has been produced by 1212 Productions for BBC Four.
SB