The Broadcasters of the Future - New Generation Thinkers 2017
Shakespeare in the Middle East, Children in War and Surveillance among subjects to feature in New Generation Thinkers programmes for 2017.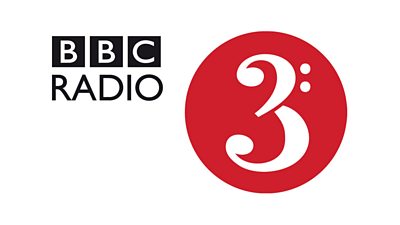 At Radio 3 we look to connect our audiences with pioneering music and culture and I am thrilled that Radio 3 continues to offer a platform for the broadcasters of tomorrow to present their challenging and thought-provoking ideas to our listeners across the UK and the world.
BBC Radio 3 and the Arts and Humanities Research Council (AHRC) today announce the ten academics at the start of their career whose research will be made into radio and television programmes for the BBC.
The New Generation Thinkers 2017 have been selected after a nationwide search for the best academic ideas with the potential to be shared through broadcast. The ten chosen will have the opportunity to make programmes for Radio 3 and other outlets.
In addition, for the first time, the scheme will be partnering with BBC Four, where some of the selected academics will be given the opportunity to present a full length programme for TV.
Applicants were invited to show how their research could be presented to a broad audience and this year's shortlisted topics cover a wide spectrum of arts and humanities.
Some have personal connections to their subjects; a study on gang culture from a former youth worker, an examination of government surveillance from a former marine and an intimate portrayal of a famous clown who was the great grandfather of the academic herself.
Others, although rooted in history, remain acutely resonant today: the role of children in war, the job of press attachés, the reception of Shakespeare and Milton in the Middle East, how music might be used for its health benefits and the ethics of population change.
The selected academics will be publicly unveiled at a free event recorded as part of BBC Radio 3's Free Thinking Festival at Sage Gateshead on 18 March and broadcast on the 4 April; with further programmes about their research to be aired throughout 2017.
The Thinkers were selected from hundreds of applications from academics at the start of their careers. The final ten were chosen for their ability to demonstrate a passion to communicate their scholarship to a wider audience. After a four-month selection process involving a series of day-long workshops at the BBC in Salford and London, the final ten were chosen by a panel of BBC Radio 3 and BBC Arts producers, and the Arts and Humanities Research Council. They will spend a year being mentored by producers from Radio 3's Free Thinking Programme.
The scheme has been a successful first step for many academics, with previous thinkers going on to appear across radio and television.
At Radio 3 we look to connect our audiences with pioneering music and culture and I am thrilled that Radio 3 continues to offer a platform for the broadcasters of tomorrow to present their challenging and thought-provoking ideas to our listeners across the UK and the world.
Alan Davey, Controller, BBC Radio 3, says: "A key part of our mission at BBC Radio 3 is to support and nurture outstanding talent and new generations of academics. The New Generation Thinkers scheme is a central part of this. At Radio 3 we look to connect our audiences with pioneering music and culture and I am thrilled that Radio 3 continues to offer a platform for the broadcasters of tomorrow to present their challenging and thought-provoking ideas to our listeners across the UK and the world."
Robyn Read, Editor of Free Thinking, says: "The New Generation Thinkers have become an essential part of our programme's quest to nurture new talent in the world of arts and ideas. It's incredibly stimulating for production teams to work with academics who are so passionate about their research. These ten new voices from our universities have fascinating original work and their hunger to reach new audiences brings something exciting and distinctive to Radio 3 listeners."
Cassian Harrison, Channel Editor, BBC Four, says: "A core part of BBC Four's brief is to offer a platform for big thinkers with fresh ideas. I'm delighted that Radio 3 and the AHRC see the channel as a new complement to what is already an incredibly successful programme."
Professor Andrew Thompson, Chief Executive of the AHRC, says: "This scheme is all about helping the next generation of academics to find new and wider audiences for their research by giving them a platform to share their ideas and allowing them to have the space to challenge our thinking. More than ever we need the new insights and knowledge that come from arts and humanities researchers to help us to navigate through the complexities of our globalised world and address the moral and ethical challenges of today and tomorrow. The range of subjects covered by the 2017 New Generation Thinkers is really exciting. Their projects speak directly to so many of the debates that dominate the airwaves and national conversations."
KH3
The 2017 New Generation Thinkers are:
Christopher Bannister
School of Advanced Study, University of London
Christopher Bannister is a historian currently researching the activity of British Ministry of Information in Latin America during the Second World War, including the impact of a specially set up fashion show.
His research has also focused on the propaganda programmes of each side in the Spanish Civil War and the conspiracy theories in 20th century Europe, and, in particular, those with a transnational anti-Semitic focus.
Simon Beard
University of Cambridge
Simon Beard is a philosopher at the Centre for the Study of Existential Risk, exploring the ethical challenge of ensuring the long-term future of humanity.
He has written on topics including population ethics, disability rights, assisted dying, imprisoned mothers, equal marriage, global justice and the meaning of life. He is currently fascinated by the question of when does morality require us to act straight away, and when are we justified in waiting until tomorrow.
Emma Butcher
University of Hull
Emma Butcher's research investigates children's experiences and responses to war in the nineteenth century, including the writings of the Brontës penning fantastical war stories to reanimate the war in a post-Waterloo age. With their own voices in journals and letters she will tell the stories of children through an original lens. Emma argues that we no longer have to imagine - the writings of children embroiled in global conflicts are integral to our understanding of the brutality of war.
Daisy Fancourt
Royal College of Music/Imperial College London
Daisy Fancourt's research focuses on the effects of the arts on neuroendocrine and immune response and the use of the music within clinical settings, and the impact of arts and cultural engagement on public health. She also works with the NHS designing arts and clinical innovations programmes.
Her award-winning research is now involved in exploring how drumming can reduce anxiety, maternal singing can reduce postnatal depression, being in a choir can improve immune function in cancer patients and attending a concert can reduce stress hormones.
Alistair Fraser
University of Glasgow
Alistair Fraser's research is on issues of youth and crime in a global context and will focus on representations and realities of youth gangs in three very different cities: Glasgow, Chicago, and Hong Kong. He will probe the nature and impact of gang myths - in courtrooms, the media and the street - questioning the social and legal consequences of gang stereotypes for young people.
As well as his scholarly research, Alistair has carried out a long-term study of gangs in Glasgow working as a youth worker and high school tutor.
Hetta Howes
Queen Mary University of London
Hetta Howes's research has explored the relationship between women and water, tracing misogynist rhetoric back to the Middle Ages. Her new project will examine the part that fluids play in medieval life and how this might connect to today. Hetta is interested in how women are treated or portrayed in medieval literature, and how women's writing challenges or subverts various medieval female stereotypes as well as challenging our own modern preconceptions of women in that time.
Islam Issa
Birmingham City University
Islam Issa's research into John Milton's work has explored how the writer may have drawn inspiration from the Koran and has subsequently influenced major Middle East events such as the Arab Spring and the Syrian uprising. His new research continues to look at how people read literature and focuses on how early modern English literature is read outside the English-speaking world, specifically in the Middle East. He is now working on a new book on Shakespeare in Arab popular culture and adapting Shakespeare plays to multicultural Britain.
Eleanor Lybeck
University of Oxford
Eleanor Lybeck's research is on the history and practice of popular performance from the turn of the 19th century, including the story of her great-grandfather who made his name as a stage clown and joined the D'Oyly Carte company performing around the world in comic operas.
When Eleanor's father disappeared from her own life in 1993 he took with him the remnants of her great-grandfather's career, which she has now recovered and stitched together to tell the tale of this once celebrated and now forgotten figure of the theatre.
She has explored how the circus has been a theme running through Irish culture. Her new project will explore how contemporary political rhetoric has, since Margaret Thatcher's premiership, appealed to voters through literary and cultural allusion.
Joanne Paul
University of Sussex
Joanne Paul's current research examines how ideas about political counsel shaped the culture and institutions of Renaissance England. Counsel occupied the greatest minds of the Renaissance, appearing in the works of prominent writers such as Thomas More, Machiavelli, Shakespeare, as well as statesmen of the Tudor age, such as William Cecil and Francis Walsingham, Elizabeth I's right-hand men.
Joanne's work will shed light on this secret political history, examining how changing ideas about counsel and advice-giving were crucial for the development of political institutions, such as parliamentary sovereignty. It also highlights techniques for speaking truth to power, and forms of resistance which are still used today, including political satire and the leaking of private documents.
Thomas Simpson
Blavatnik School of Government, University of Oxford
Tom works on questions of trust; how it works, what its significance is in society and how cultures of trust can be restored. As a former officer with the Royal Marines Commandos he also works on the ethics of war, exploring the intersection of war and technology. This includes the ethics of lethal automated weapons, and of surveillance. This raises political questions far deeper than those considered in the public debate up to now, around the nature of liberty and why it matters.