Senior figure line up revealed for The BBC Election Debate
On Wednesday 31 May, Mishal Husain will moderate The BBC Election Debate to be broadcast live on BBC One between 7.30-9pm, from Cambridge.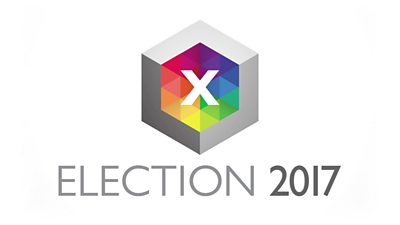 It will feature a seven-way podium debate by senior spokespeople from the seven major political parties.
The confirmed line-up to date for the BBC Election Debate 2017 will be:
Conservative Home Secretary, Amber Rudd
Labour leader, Jeremy Corbyn
Liberal Democrat leader, Tim Farron
UKIP leader, Paul Nuttall
SNP deputy leader, Angus Robertson
Green Party co-leader, Caroline Lucas
Plaid Cymru leader, Leanne Wood
The format will see each of the panellists make short opening statements; these will then be followed by questions and debate. The debate will end with closing remarks. Over the course of the programme there will be 5-6 questions from audience members which will then be followed by open debate from the panellists moderated by presenter Mishal Husain.
Yesterday party representatives drew lots to decide the podium positions and the order of both the opening and closing statements.
The order that was agreed is:
Podium positions (l-r)
1. Tim Farron
2. Jeremy Corbyn
3. Caroline Lucas
4. Leanne Wood
5. Amber Rudd
6. Paul Nuttall
7. Angus Robertson
Opening statements
1. Leanne Wood
2. Caroline Lucas
3. Amber Rudd
4. Jeremy Corbyn
5. Paul Nuttall
6. Angus Robertson
7. Tim Farron
Closing statements
1. Paul Nuttall
2. Caroline Lucas
3. Jeremy Corbyn
4. Angus Robertson
5. Leanne Wood
6. Tim Farron
7. Amber Rudd
The order for the two BBC One Question Time Leaders Specials was also decided at the draw. Each of the party leaders will take questions from the audience for 45 minutes moderated by David Dimbleby.
Question Time - 2 June, live from York
First: Theresa May
Second: Jeremy Corbyn
Question Time - 4 June, live from Edinburgh
First: Tim Farron
Second: Nicola Sturgeon
Twitter livestreaming partnership
In addition, the BBC will livestream five election specials on Twitter bringing these key election moments to audiences on the platform.
This will be the first time the BBC has partnered with Twitter in this way. It will be available live during the following specials: The BBC Election Debate on 31 May; The two Question Time Leaders Specials on 2 and 4 June; The Newsbeat Youth Debate on 6 June; and finally the Election Night Results Special on 8 June.
This trial interactive experience will offer a real-time curated timeline of tweets allowing followers to see immediate commentary from BBC experts and BBC Reality Check. Follow bbcelection.twitter.com and the hashtags #bbcdebate #bbcqt and #bbcelection
It is in the public interest for BBC audiences to hear from those seeking election and the BBC's TV specials are moments when the public focus on the campaign and get to hear politicians answering their questions.
Newsnight Newsbeat: The Generation Gap
On Tuesday 30 May BBC Newsnight and BBC Radio 1 Newsbeat are teaming up to look at how the election and the parties' policies affect older and younger voters.
From political engagement, to benefits, housing and where the future of Britain lies, an audience of under-30s and over-60s will debate with politicians. The show will explore whether the UK is skewed to benefit one age group over another, who gets the best deal, whether politicians treat separate age groups differently and ask is there an inherent intergenerational unfairness? A rich mix of voters, policy makers and opinion formers will try to bridge The Generation Gap.
The programme will be presented by Kirsty Wark and Jonathan Blake and will be live on Radio 1 at 9pm and on BBC Two at 10.30pm.
Related Media Centre Links
Related BBC Blogposts
Tagged: