BBC Studios to produce major new Amazon and BBC comedy series Good Omens
BBC Studios, the BBC's main TV production arm, will be the production partner for a major new Amazon and BBC commissioned series Good Omens, a six-part comedy series based on the acclaimed novel of the same name by Neil Gaiman (American Gods) and Terry Pratchett (Colour Of Magic).
Published: 19 January 2017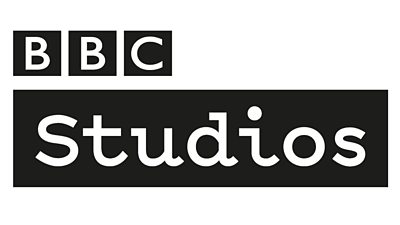 Good Omens has always been one of my favourite books, and it's hugely exciting not just to be able to bring it to life, but to do so with scripts from Neil Gaiman himself
Set to broadcast in 2018 on Amazon Prime Video and the BBC, Good Omens is written by Gaiman, who will also serve as Showrunner. BBC Studios is co-producing the series with Narrativia and The Blank Corporation and in association with BBC Worldwide, who have licensed the global SVOD rights to Amazon. Good Omens will broadcast on the BBC in the UK, following its premiere on Prime Video.
Neil Gaiman, writer, says: "Almost 30 years ago Terry Pratchett and I wrote the funniest novel we could about the end of the world, populated with angels and demons, not to mention an 11 year-old Antichrist, witch-finders and the four horsepeople of the Apocalypse. It became many people's favourite book. Three decades later, it's going to make it to the screen. I can't think of anyone we'd rather make it with than BBC Studios, and I just wish Sir Terry was alive to see it."
Chris Sussman, Head of Comedy, BBC Studios, says: "Good Omens has always been one of my favourite books, and it's hugely exciting not just to be able to bring it to life, but to do so with scripts from Neil Gaiman himself. It feels like a good time to be making a comedy about an impending global apocalypse."
Mark Linsey, Director BBC Studios, said: "This is a fantastic achievement that comes as we begin to grow our global customer base, and it demonstrates there is considerable appetite for BBC Studios to make programmes for other broadcasters once we launch as a commercial player. I'm delighted that this major production is with a writer of Neil Gaiman's stature and we look forward to developing more exciting, innovative projects like this in future."
Joe Lewis, Head of Comedy and Drama, Amazon Studios, says: "Spanning not only the universe but also the entirety of time, Neil Gaiman has created a story that may be the largest ever told on television. We're excited to be working with BBC Studios to bring Neil and Terry Pratchett's incredible book to life and to Prime members everywhere."
BBC Studios' comedy team has a remarkable heritage of working with new and established talent to produce some of the world's most-watched and cherished comedies. From The Office, Only Fools And Horses and The Thick Of It to The Wrong Mans, Miranda and Mrs Brown's Boys.
BBC Studios produces bold, British, creative content for audiences in the UK and around the world. From Strictly Come Dancing, Citizen Khan and Planet Earth II to Doctor Who, Top Gear and David Bowie: The Last Five Years, its programmes are renowned for their quality and loved by viewers. BBC Studios is set to launch as a wholly-owned subsidiary of the BBC in 2017.
Notes to Editors

Executive Producers of Good Omens are Neil Gaiman (American Gods), Caroline Skinner (Doctor Who) and Chris Sussman (Fleabag) for BBC Studios; Rob Wilkins (Choosing to Die) and Rod Brown (Going Postal) for Narrativia. Gaiman will adapt the novel for the screen.
BBC Worldwide will distribute first run rights in territories where there is no Prime Video and second-run rights internationally.
Each episode of Good Omens is one hour long.
GH
About Good Omens
According to The Nice And Accurate Prophecies of Agnes Nutter, Witch, (the world's only completely accurate book of prophecies) the world will end on a Saturday. Next Saturday, in fact. Just before dinner.
So the armies of Good and Evil are amassing, Atlantis is rising, tempers are flaring. Everything appears to be going according to Divine Plan. Except Aziraphale, a somewhat fussy angel, and Crowley, a fast-living demon - both of whom have lived among Earth's mortals since The Beginning and have grown rather fond of the lifestyle - are not actually looking forward to the coming war.
And someone seems to have misplaced the Antichrist...
About the authors
Neil Gaiman is the award-winning author of books, graphic novels, short stories, and films for all ages, including the Oscar-nominated Coraline. Some of his most notable titles include the groundbreaking Sandman comics series, The Graveyard Book (the only book ever to win both the Newbery and Carnegie medals), and The Ocean At The End Of The Lane, the UK's National Book Award 2013 Book Of The Year. The film adaptation of his short story How to Talk To Girls At Parties and the television adaptation of his novel American Gods will be in released in 2017. Born in the UK, he now lives in the United States.
Terry Pratchett was the acclaimed creator of the global bestselling Discworld series, the first of which - The Colour of Magic - was published in 1983. As a young journalist, Neil Gaiman was the first person ever to interview him. Terry's books have been widely adapted for stage and screen, and he was the winner of multiple prizes, including the Carnegie Medal, as well as being awarded a knighthood for literature. He died in March 2015.
Related BBC Links