BBC and partners announce #LovetoRead programming for autumn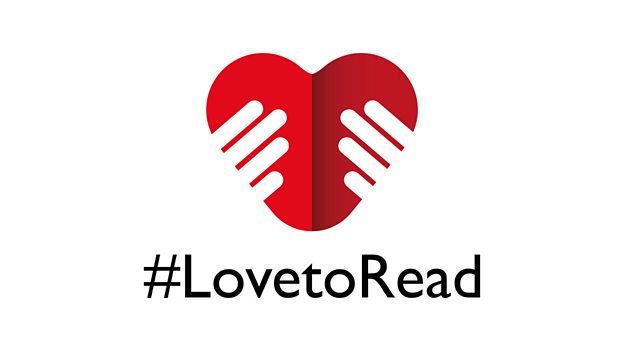 Evidence suggests that reading is key to a happy and fulfilled life. So the ambition of #LovetoRead is to get the nation reading more, talking about the books they love, and inspire a new generation of readers too.

Jonty Claypole, Director of Arts, BBC
Date: 14.10.2016
Last updated: 14.10.2016 at 12.18
Today, at The Times and The Sunday Times Cheltenham Literature Festival, the BBC announced new programming to support #LovetoRead – a campaign celebrating reading for pleasure and aiming to create a national conversation around books.
BBC One will celebrate Books That Made Britain with a series of 11 regional documentaries. Presenters including Martha Kearney, Chris Packham, Gemma Cairney and Alice Levine will look at the books that have defined these regions across England
On BBC One Scotland, Kirsty Wark will count down the top ten novels, voted for by the public, to reveal Scotland's Favourite Book
BBC Northern Ireland will host a Book Week between October 31 and November 6
On BBC Radio 2, Simon Mayo speaks to authors including Marian Keyes, Ian Rankin, David Nicholls and Jilly Cooper in his special feature Desert Island Books.
Presenter James Naughtie will explore a favourite from his own reading life - Robert Louis Stevenson's adventure story Kidnapped - in Radio 4's Bookclub
On Radio 6 Music Steve Lamacq will interview children's authors including Charlie Higson, Dame Jacqueline Wilson and Oliver Jeffers. Lauren Laverne and Cerys Matthews will be broadcasting special editions of their programmes from libraries
The campaign reaches its crescendo on the #LovetoRead weekend, 5 and 6 November, when the BBC and its external partners will exhort the nation to take time out and curl up with a book. Presenters from BBC Local Radio stations will be giving readings from their favourite books in their local libraries
Featuring over 50 hours of content throughout autumn, across TV, Radio and Online, the #LovetoRead campaign was launched in May this year, in partnership with some of the UK's leading reading charities, libraries and publishers. Partners include the Booksellers Association, Publishers Association, the Society of Chief Librarians, the Scottish Library and Information Council, the Book Trust, the National Literacy Trust, the Reading Agency and Scottish Book Trust.
Jonty Claypole, Director of Arts, BBC says: "Evidence suggests that reading is key to a happy and fulfilled life. So the ambition of #LovetoRead is to get the nation reading more, talking about the books they love, and inspire a new generation of readers too.
"With over 50 hours of programming over the next month, right across the BBC –from local to global, on TV, Radio and online - the #LovetoRead season is a huge commitment from the BBC that wouldn't be possible without the support and enthusiasm of a wide range of writers, presenters, partners and BBC services."
All of the BBC's channels and stations will be celebrating authors, books and reading this season.
BBC One Daytime, in association with BBC Learning, will broadcast an adaptation of Wilkie Collins' revered detective novel The Moonstone, with a cast including John Thomson (Cold Feet, The Fast Show) and Sarah Hadland (Miranda, The Job Lot).
Saturday night will become Books Night on BBC Two for three weeks with highlights including Artsnight specials on Jan Morris, Willy Russell and the Man Booker Prize; a documentary on Sue Townsend narrated by Julie Walters; an imagine… on last year's Man Booker prize winner Marlon James and an observational documentary, in which comedian Javone Prince and author Helen Skelton try to persuade reluctant teenagers to give books a chance in The School That Got Teens Reading.
On BBC Four, Andrew Marr deconstructs three of the most popular genres of fiction: detective stories, fantasy fiction, and spy thrillers whilst exploring the works of some of the most famous authors in literature and Virago: Changing the World One Page at a Time explores the history of the first women only publishing house - still thriving today.
Books That Made Britain, a presenter led series, will go out in the regional BBC One slots, accompanied by debates and discussion on BBC Local Radio stations. BBC Local radio stations will also team up with their local libraries to launch book clubs.
On CBBC, there will be another chance to see Horrible Histories Staggering Storytellers and on the 5 and 6 November, the CBBC Website will be jam-packed full of Awesome Authors content, with book and character quizzes and author interviews with Jacqueline Wilson, David O'Doherty and David Baddiel. CBBC Social Media accounts will also join in with the main #LovetoRead campaign.
On BBC Radio, Radio 2's Simon Mayo will talk to best-selling authors Marian Keyes, David Nicholls, Jilly Cooper and Ian Rankin about the books they can't live without.
Petroc Trelawny will be encouraging listeners of BBC Radio 3 Breakfast to share their favourite books in the lead up to the #LovetoRead weekend and there will be special editions of The Essay and Free Thinking devoted to reading and books.
On Radio 4, James Naughtie's Bookclub explores his favourite novel, Kidnapped, by Robert Louis Stevenson; novelist Ali Smith will be Kirsty Young's castaway in a Desert Island Discs special; a new series of Open Book will see two highly-acclaimed writers from different generations share their passion for books; Front Row will broadcast in-depth coverage of the Man Booker Prize and each day in the run up to the #LovetoRead weekend, will ask well-known authors about the classics they've never read. Finally, in a special edition of A Good Read, presenter Harriett Gilbert will nominate her own most-loved read of all time.
BBC Radio 5 live will support the campaign with on-air mentions and discussions about sport books and on BBC Radio 6 Music, Steve Lamacq will be talking to some of the nation's best loved children's writers over half term; Lauren Laverne and Cerys Matthews will broadcast their programmes from libraries and the popular series Paperback Writers will also return to the station.
BBC Asian Network will be speaking to author Bali Rai, and other Asian authors about their favourite book and will encourage their listeners to get involved by telling them which book they cannot live without.
BBC Radio Scotland's The Janice Forsyth Show will broadcast a special edition of the programme from Johnstone Library in Renfrewshire on 2 November.
On BBC World Service, Heart and Soul will be asking Baroness Rabbi Julia Neuberger and other global religious figures about the spirituality they find in the non-religious books that play an important part in their lives; Focus on Africa has a special on African literature featuring British rapper-poet Akala, and World Book Club features Russian writer Boris Akunin exploring Dostoyevsky's great novel, Crime and Punishment. On Newshour, global figures including ex-Greek Finance Minister Yanis Varoufakis will be offering their recommendations.
SH8
Search the site
Can't find what you need? Search here
Related Media Centre Links