BBC One announces landmark drama adaptation of Les Misérables by Andrew Davies
BBC Worldwide will distribute the series, with Weinstein Television distributing in U.S. and China.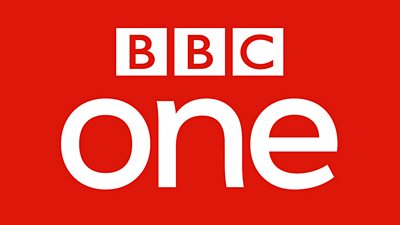 I am thrilled to have the opportunity of doing real justice to Victor Hugo at last by adapting his masterpiece in a six-hour version for the BBC
Charlotte Moore continues her commitment to ambitious, high quality event drama on BBC One with the announcement of an adaptation of Les Misérables by the multi award-winning screenwriter Andrew Davies.
Announced today, a new six-part adaptation of Victor Hugo's Les Misérables, a 19th century classic and widely regarded as one of the greatest books ever written. This is a BBC Studios and Lookout Point co-production for BBC One in association with Weinstein Television.
Charlotte Moore, Director of BBC Content, says: "Andrew Davies' extraordinary skill for adaptation will bring the world-famous Les Misérables into powerful focus for a modern audience, with a multi-layered re-telling of Victor Hugo's masterpiece. BBC One viewers can expect the same quality and scale from the team behind War and Peace in this epic tale of redemption and the healing power of love."
Andrew Davies will go back to the novel and delve deep into the many layers of Hugo's story, revelling in Jean Valjean and Javert's cat-and-mouse relationship, against the epic backdrop of France at a time of civil unrest. With a striking intensity and relevance to us today, the novel is testimony to the struggles of France's underclass and how far they must go to survive.
Over six hours, the series will bring to life a vast and unforgettable cast of characters and tell the story of Jean Valjean, a former convict unable to escape the shadow of his past life, and his relentless pursuit by the chilling police officer Javert.
Andrew Davies says: "Les Misérables is a huge, iconic title. Most of us are familiar with the musical version, which only offers a fragmentary outline of its story. I am thrilled to have the opportunity of doing real justice to Victor Hugo at last by adapting his masterpiece in a six-hour version for the BBC, with the same team who made War and Peace."
Nick Betts, BBC Studios, says: "BBC Studios is delighted that our first drama commission with our partners Lookout Point and Weinstein Television will reunite Andrew Davies and the brilliant production team behind War and Peace to produce a definitive version of Les Misérables for the BBC."
Faith Penhale, Lookout Point, says: "It's a privilege to be working with Andrew, Harvey and the BBC again to bring Hugo's searingly relevant masterpiece, and his biggest achievement, faithfully to life for a modern audience."
Harvey Weinstein, Weinstein Television, says: "Victor Hugo's Les Misérables is one of the greatest novels of all time - and while the musical is one of my favorites this will be completely different. An intense and serious drama that will find contemporary relevance to what's going on in the world today. I'm thrilled to be reunited with Faith Penhale and Simon Vaughan, my partners from War and Peace, with Charlotte Moore from the BBC, and of course, with Andrew Davies who wrote War and Peace. I think the BBC and Weinstein Television collaboration are a new paradigm in the telling of classics - they're modern and yet respectful. And, with the exception of James Bond, nobody does it better than Andrew Davies."
Executive Producers will be Andrew Davies, Bethan Jones for BBC Studios, Faith Penhale and Simon Vaughan for Lookout Point and Harvey Weinstein for Weinstein Television. It was commissioned by Charlotte Moore and Lucy Richer, Acting Controller of BBC Drama Commissioning.
Following the recent international success of the hugely popular and critically lauded War and Peace, BBC Worldwide will also globally distribute Les Misérables as part of its overall strategic relationship with Lookout Point and BBC Studios. Weinstein Television will distribute the series in the US and China with an option for Canada.
Notes to Editors
About BBC Studios
BBC Studios is the BBC's main TV production arm, producing award-winning, bold, British, creative content across TV and digital platforms. It creates a wide range of programming across drama, comedy, entertainment, music, events and factual. 
About Weinstein Television
The Weinstein Company (TWC) is a multimedia production and distribution company launched in October 2005 by Bob and Harvey Weinstein, the brothers who founded Miramax Films in 1979. 
About Lookout Point
Lookout Point is an independent drama production company working with the UK's leading writing, directing and on screen talent to produce bold and innovative television drama.
About BBC Worldwide
BBC Worldwide is the main commercial arm and a wholly owned subsidiary of the British Broadcasting Corporation (BBC). Its vision is to build the BBC's brands, audiences, commercial returns and reputation across the world. 
MO