In The Mind - season of programming on BBC One exploring mental health issues
Mental health is fast becoming one of the great issues of our time with growing numbers of people in the UK seeking help. BBC One will dedicate two weeks of the schedule to explore this important subject in closer detail across a range of programming from news and drama to documentaries and features.
Published: 1 February 2016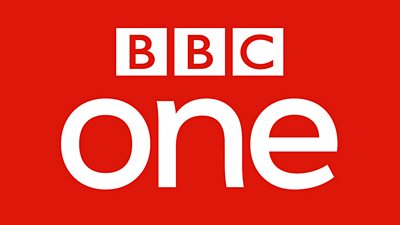 This is a moment when we stop and reflect on one of the big issues of our time, one that touches all of us. We will report and examine – with all the BBC's expertise, insight and understanding – on what's really happening in mental health.
Starting on Monday 15 February, the season will include stories of life and death, hope, scientific discovery and much more to help raise public awareness and understanding of issues relating to mental health.
James Harding, Director of BBC News, says: "This is a moment when we stop and reflect on one of the big issues of our time, one that touches all of us. We will report and examine – with all the BBC's expertise, insight and understanding – on what's really happening in mental health."
Charlotte Moore, Controller BBC TV Channels and iPlayer, says: "Ten years on since Stephen Fry's Emmy-award-winning film about manic depression, it now feels like the right time to bring this important subject to a mainstream audience on BBC One. To find out what has changed, what progress has been made and what the future holds for people living with mental health conditions in the UK. Over the last decade, we've broken down taboos, and medical advances mean we have a greater understanding of the brain than ever before, but we're not there yet. There is still so much more that needs to be done."
BBC One's In The Mind season will include the following content:
BBC News at Six and News at Ten will broadcast a series of special reports on subjects including neuroscience, the NHS, ECT, lifesaving charities, changing social attitudes and mental health in the black community. More details listed below and at bbc.co.uk/inthemind from 14 February.
Two intimate, powerful BBC One documentaries will give insight to living with two extreme forms of mental illness. Ten years since Stephen Fry's The Secret Life Of The Manic Depressive started a national conversation about mental health, The Not So Secret Life Of The Manic Depressive: 10 Years On looks at the experiences of Stephen and others living with bipolar now, on Monday 15 February at 9pm. My Baby, Psychosis And Me is an intimate documentary that tells the real life stories of two mums, for whom childbirth triggers 'Postpartum Psychosis', one of the most severe forms of mental illness. Supported by Stacey's storyline in EastEnders, the documentary reveals the frightening rollercoaster journey of both women as they embark on treatment hoping it might bring about a full recovery, Tuesday 16 February at 10.45pm. BBC One will also be repeating the documentary Life After Suicide on Wednesday 17 February at 10.45pm and Professor Green: Suicide And Me on Thursday 18 February at 11.45pm.
EastEnders' compelling postpartum psychosis storyline featuring Stacey Branning takes a dramatic turn across BBC One's In The Mind season. Stacey Branning (Lacey Turner) was diagnosed with bipolar disorder in 2009, and although postpartum psychosis can affect a woman without pre-existing mental health issues, it is more likely to affect a mother who has bipolar disorder. In recent weeks, Martin, Stacey's boyfriend, managed to get Stacey to hospital, where she was eventually sectioned. Now with Stacey in hospital, Martin struggles as he desperately tries to find space in an MBU so Stacey can be reunited with her son, Arthur, while carrying on with the treatment she desperately needs. However, over the course of this week, Stacey's story intensifies and viewers will see her make a life-changing decision that hugely concerns Martin. EastEnders has been working alongside Mind and Bipolar UK and other experts in the field to highlight postpartum psychosis, an illness that can affect women just after giving birth.
The One Show on Monday 15 February, Lacey Turner and Dominic Treadwell-Collins (Executive Producer of EastEnders) will be guests on the sofa discussing the role popular dramas like EastEnders can play in raising awareness around mental health issues, and what work and research they do behind the camera with organisations like Mind to ensure accurate portrayals.
Inside Out on Monday 15 February - the 'Inside Out' regions will cover mental health issues with their own individual films as part of the season. Covering a range of subjects, including how vulnerable teenagers suffering from mental health problems are falling through the cracks between childhood and adulthood mental health services; investigating how A&E has become the new front line in dealing with people in mental health crisis; suicide rates, mental health support for transgender people; carers looking after family members in poor mental health; police and mental health services.
Full programme information
News At Six and News At Ten
bbc.co.uk/inthemind
David Brown, In the Mind BBC News Project Initiator, says: "We're aiming to make a real contribution to understanding of mental health in the UK. It's a fantastic opportunity to do something special for the BBC One audience with an issue which will almost certainly touch all of us at some point in our lives."
Neuroscience - Fergus Walsh will report on how our understanding of the brain is changing fast – in a technological revolution which is sweeping through neuroscience and heralding the 'decade of the brain'.
NHS - Hugh Pym will report on the funding of mental health services across the UK, asking whether the NHS serves the mental health requirements of the UK with services under intense financial pressure.
Changing social attitudes - young vloggers and bloggers who are sufferers of mental illness are battering down the doors of stigma around mental health. They will be speaking in their own words about changing attitudes to mental health.
Lifesaving charities - Jeremy Cooke will report on the work of one man who aims to prevent people from taking their own lives.
Mental health and the black community - Elaine Dunkley will report on the latest research on mental health issues in the black community.
ECT - Chris Buckler will be looking at the continued use of electroconvulsive therapy in Northern Ireland to tackle mental health problems.
In addition, there will be further mental health stories and items across a range of BBC programming, including: BBC Breakfast, Victoria Derbyshire, Newsbeat and BBC Radio 5 live. BBC online news will have a special report page dedicated to mental health.
Contact: EM
BBC One documentaries
The Not So Secret Life Of The Manic Depressive: 10 Years On - BBC One, Monday 15 February, 9pm
Ten years ago, in an award-winning series, Stephen Fry first spoke about living with manic depression, and began a national conversation about mental health. A decade later, we return to the subject to understand where he and thousands of others diagnosed with bipolar (as it is now called) are now - as a society, do we need to do more for those with the illness? Is the treatment better? Has the stigma reduced?
In the new film, we see how different people of all ages deal with bipolar. We meet Alika, whose manic episode on the London Underground became a YouTube sensation, damning evidence that the stigma of mental illness isn't diminishing quickly enough; we watch Scott, a chef, battling to hold down a job and his role as a husband and father, whose first attempts to control his bipolar with medication resulted in the intolerable side-effects which these drugs often bring, but who is willing to try again to save his job and more importantly, his marriage; and Rachel, whose first manic episode at age 19 led to life-changing injuries when she believed she could fly, leaving her in a wheelchair, as well as with a diagnosis of bipolar, neither of which will she let defeat her. And we return to meet Cordelia, who featured in the original series, an academic high-achiever who, with the support of her family, was struggling to find a place for herself in the world. Ten years on, now in her thirties, Cordelia is still battling with bipolar, which is such a dominant force in her life that for her it eclipses even the terminal cancer she is now dying from.
Interviews with Stephen Fry give a privileged insight into the roller-coaster journey of what living with bipolar really means – he talks about his suicide attempt while filming in Uganda in 2012; how his busy lifestyle exacerbates his condition, and his realisation that his condition can't be cured but only managed.
Stephen is now the president of Mind. Looking at the changes of the past decade, he finds optimism in the increased awareness of bipolar, especially among the young. The film gives a powerful insight into living with bipolar – past, present and most significantly for all our contributors, future.
A Matchlight/Sprout Pictures co-production, commissioned for the BBC by Clare Paterson, Commissioning Editor, BBC Documentaries.
Executive Producers: Jane Merkin, Gina Carter, and Director: Ross Wilson
Contact: HF
My Baby, Psychosis And Me - BBC One, Tuesday 16 February at 10.45pm
My Baby, Psychosis And Me reveals the frightening roller-coaster journey of two mums for whom childbirth triggers 'Postpartum Psychosis', one of the most severe forms of mental illness but from which there can be recovery with the right treatment.
It is a condition most expectant mothers and their families have never heard of. But around one in every 500 births can lead to the sudden onset of a psychotic episode. New mothers are overwhelmed by extreme low or high moods, strange and dangerous thoughts, paranoia, delusions such as the belief that they have given birth to Jesus or the Devil. This is the untold story of what it means to battle this terrifying condition. Filmed over six months, we closely follow the intense experiences of two women, Jenny and Hannah, and their families, as they are cared for at Winchester's Mother And Baby Unit.
Behind the closed doors of this specialist psychiatric ward, Dr Alain Gregoire and his expert team give women the care and intensive treatment needed to bring them back to recovery. While psychosis is the most severe form of mental distress psychiatrists see, with the right medication and psychological support, most women can return home within six weeks. And round-the-clock support with childcare enables mums and their babies to stay together, rather than face a damaging separation. From the bedroom to the nursery, the hospital theatre to the psychiatrist's chair – we watch the most personal moments of motherhood and mental illness play out for Jenny and Hannah, as Dr Gregoire and his team face two of the most challenging cases they've experienced. But in one respect, Jenny and Hannah are fortunate, they have access to the expert treatment they desperately need. With a severe shortage of specialist psychiatric care for mums-to-be and new mothers, it's a postcode lottery whether women get the expert help they urgently need.
A Matchlight/Sprout Pictures co-production, commissioned for the BBC by Clare Paterson, Commissioning Editor, BBC Documentaries.
Executive Producers: Ross Wilson, Jane Merkin, Gina Carter, and Director: Rebecca Burrell
Contact: HF
Life After Suicide will be repeated at 10.45pm on BBC One, Wednesday 17 February
Eleven years ago, Angela Samata was an ordinary mother of two living in Birkenhead. Then her partner Mark took his own life. In this film, Angela goes on a journey around Britain to meet others who've suffered a similar loss and explores why, when suicide is the biggest killer of men under 50 in the UK, we are still so afraid of talking about it.
Some of the people she meets, like the actor David Robb who plays Dr Clarkson in Downton Abbey, are well known; others, like one family from Somerset, are not, and are speaking about their loss for the first time. In this brave and very moving documentary, Angela asks the questions that haunt those bereaved by suicide: why do some people choose to take their own lives and how do those that love them ever come to terms with that loss?
Professor Green: Suicide And Me will be repeated at 11.45pm on BBC One, Thursday 18 February
Male suicide has been called a silent epidemic, with the latest UK figures revealing that suicide accounts for nearly 5,000 male deaths a year, around four times that of suicide in women. In this thought-provoking documentary, UK rapper Professor Green takes an intensely personal journey to uncover the truth behind the suicide of his father - and why suicide is the biggest killer of men under 50 in Britain.
MO
Related BBC Links
Related Web Links
Related Media Centre Links