Fans to design CBeebies Playtime Island app update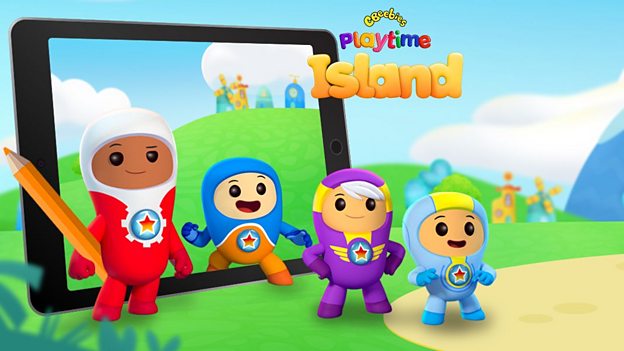 The CBeebies Playtime Island app was designed with our little users at its heart and with a commitment to grow with our audience's help. Many of our fans contributed to it's creation and we hope many more will get involved with this competition.

Kay Benbow, Controller of CBeebies
Date: 14.11.2016
Last updated: 14.11.2016 at 16.42
Fans of CBeebies have today been challenged to design an update to the popular CBeebies Playtime Island app. The competition is the first opportunity for users to influence the app since it's launch in September.
Children between the ages of three and seven have been tasked with providing inspiration for the new home of the Go Jetters within the app. With the help of a grown-up they can download the entry form online and submit their own hand drawn designs by post before 5 December.
The winning design will be chosen by an expert panel and will be used as the inspiration for the new home of the Go Jetters game, which will make it's way on to the CBeebies Playtime Island app in early 2017.
The app which launched in September was co-designed by the BBC Children's app team in Salford and CBeebies audiences who influenced all of the characters and scenes found in the app, including Andy's treehouse, a fruit helicopter and a skateboarding crocodile.
The app is available on Android, iOS and Amazon Fire devices.
Kay Benbow, Controller of CBeebies, says: "The CBeebies Playtime Island app was designed with our little users at its heart and with a commitment to grow with our audience's help. Many of our fans contributed to it's creation and we hope many more will get involved with this competition. It's another opportunity to create something fantastic with their favourite CBeebies characters."
SB
Search the site
Can't find what you need? Search here
Related Media Centre Links