CBBC announces Awesome Authors at CBBC Live in Birmingham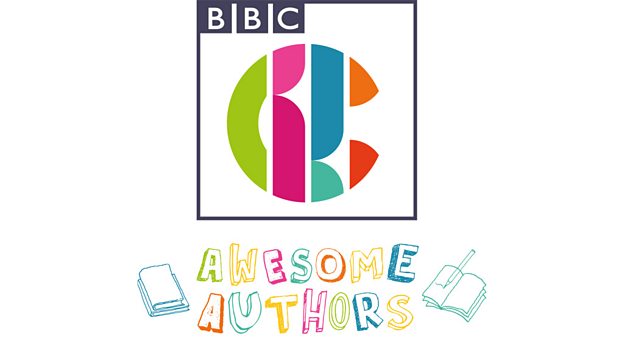 Alright cockers, or should I say 'Alright bab?' because I'm heading down the M6 to Birmingham with the rest of CBBC. It's a chance to see your favourite authors and get creative.

Hacker T Dog
Date: 23.05.2016
Last updated: 24.05.2016 at 08.30
CBBC has today announced that it will be heading to Birmingham in July for two action-packed days of events and live broadcasts celebrating Awesome Authors.
CBBC and BBC Learning are partnering with Birmingham City Council and the Library of Birmingham for the event, which aims to get children excited about reading, creative writing and storytelling. To inspire them, some of the UK's best-loved authors as well as some of CBBC's biggest stars are heading to the Library of Birmingham and Centenary Square on Saturday 16 July and Sunday 17 July.
Authors appearing at the Library of Birmingham on Saturday 16th include Dame Jacqueline Wilson (Hetty Feather); Alex T Smith (Claude series); David Baddiel (The Person Controller); David O'Doherty and Chris Judge (Danger Is Everywhere); Jeremy Strong (The Hundred-Mile-An-Hour Dog) and Lucy Hawking (George's Secret Key To The Universe). On Sunday 17th, the authors are Liz Pichon (Tom Gates); Bali Rai ((Un)arranged Marriage); Frank Cottrell Boyce (The Astounding Broccoli Boy); Andy Riley (King Flashypants and the Evil Emperor); Robin Stevens (Jolly Foul Play) and Ross MacKenzie (The Nowhere Emporium).
Hacker T Dog from the CBBC office says: "Alright cockers, or should I say 'Alright bab?' because I'm heading down the M6 to Birmingham with the rest of CBBC. It's a chance to see your favourite authors and get creative. That Jacqueline Wilson will be there on Saturday - do you think she's going to write a book about me? It's gonna be bostin'."
In Centenary Square, there will be the opportunity to learn more about your favourite CBBC shows and watch as Blue Peter and Newsround broadcast live from the event. Children will have the chance to try great hands-on activities that encourage reading and literacy in interactive zones created by BBC Learning, including a Wolfblood Zone and a CBBC HQ Zone.
There is also a Match Of The Day Kickabout Zone, where children can learn how the Match Of The Day magazine is put together, BBC 5 live commentators will explain how to tell a compelling story and author Dan Freedman will speak about his Jamie Johnson books, which have now been made into a brand-new CBBC drama. For the under sixes, there is a CBeebies Zone with guest appearances from many CBeebies characters.
The fun will continue at four other library locations across the UK, where BBC Learning will be running more CBBC Awesome Author events to inspire a love of reading.
Cheryl Taylor, Controller of CBBC, says: "We are extremely lucky to work with a host of Awesome Authors on CBBC and we are delighted to give viewers the opportunity to come along to Birmingham and meet their favourite writers and CBBC stars. I hope we can inspire the next generation of avid readers and bestselling authors in the process."
Helen Foulkes, Creative Director, BBC Learning, says: "BBC Learning is delighted to be partnering with CBBC on Awesome Authors live. We will be providing hands-on activities themed on children's favourite shows and featuring some of their best-loved presenters, all with the aim of inspiring more young people to pick up books and start reading for pleasure. And for the first time this year, BBC Learning will be linking up the main event with four other events held at libraries in each of the home nations, sharing the excitement and inspiring even more children to enjoy a good book."
Joe Godwin, Director of BBC Birmingham, says: "We're very excited to be welcoming CBBC Live to the city this summer for our audiences in Birmingham to get up close and personal to some of their favourite programmes. Centenary Square, outside the awesome Library of Birmingham, is the perfect backdrop for this Awesome Authors event to take place, and I'm looking forward to showing Hacker and the CBBC gang what this city has to offer!"
CBBC Live in Birmingham follows last year's successful CBBC Live in Hull, which saw over 25,000 people visit over two days.
Awesome Authors is part of Love To Read, a BBC campaign that celebrates great authors and their works and will get the nation reading and sharing the books they love.
CBBC is home to such programmes as Blue Peter, Wolfblood, The Dumping Ground, Danger Mouse, The Next Step, Operation Ouch!, Appsolute Genius and Technobabble, and provides a wide range of high-quality, distinctive TV and online content for 6–12 year-olds, including drama, entertainment, comedy, animation, news, vloggers and factual. The great majority of this content is produced in the UK. CBBC provides a stimulating, creative and enjoyable environment that is also safe and trusted. The service has a particular focus on informal learning.
HH/JC4
Search the site
Can't find what you need? Search here
Related Media Centre Links