BBC delves into Attenborough archive for week of programming celebrating broadcaster
I was astonished when someone said we've got nearly all the film of the first three expeditions you did in colour. I said it's impossible - we shot in black and white.

David Attenborough
Date: 20.04.2016
Last updated: 20.04.2016 at 13.57
BBC Two to screen four 'Passion Project' films chosen by Attenborough from his vast back catalogue
BBC Four to showcase piece of television history with Attenborough's first series from 1954 shown in colour for the first time
Specials form part of a week of programming across the BBC to mark the naturalist's 90th birthday – alongside previously announced new commissions Attenborough At 90 and Life That Glows
The BBC today announces a week of programming across BBC One, BBC Two and BBC Four to mark the 90th birthday of world renowned naturalist Sir David Attenborough.
In addition to two new programmes announced last year – Attenborough At 90 for BBC One and Life That Glows for BBC Two - Attenborough has chosen four films from his rich back catalogue of more than 60 years of film-making, his Passion Projects, for BBC Two.
And thanks to a recent discovery in the BBC's Natural History Unit's vaults, BBC Four will showcase Zoo Quest In Colour, uncovering extraordinary new-found colour film of the best of David Attenborough's early Zoo Quest adventures – and with it the remarkable story of how this pioneering television series was made.
Charlotte Moore, Controller of BBC TV Channels and iPlayer, says: "In the year that David Attenborough turns 90, it's a real honour to bring a special week of programming to mark his extraordinary contribution to the BBC and to natural history over the years. David has been a real inspiration to me personally and to so many people all over the world. There's no other broadcaster like him and his passion for natural history continues to delight and surprise audiences, inspiring a new generation to explore and discover the wonders of the planet we live on."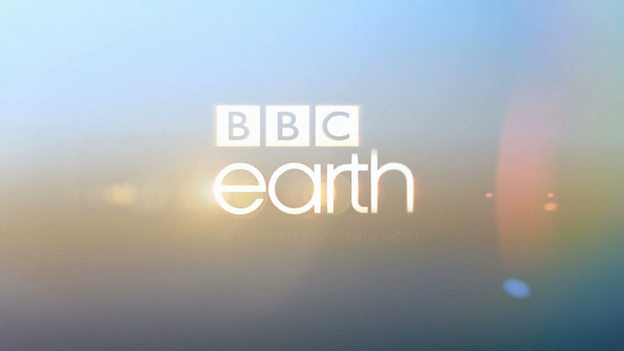 Programme Information
Zoo Quest In Colour – BBC Four – tx: 11 May
First broadcast in December 1954, Zoo Quest was one of the most popular television series of its time and launched the career of the young David Attenborough as a wildlife presenter. Zoo Quest completely changed how viewers saw the world – revealing wildlife and tribal communities that had never been seen or filmed before.
Broadcast 10 years before colour television was seen in the UK, Zoo Quest was thought to have been filmed in black and white... until now. Using this extraordinary new-found colour 16mm film, together with new behind-the-scenes stories from David Attenborough and cameraman Charles Lagus, this 90-minute special showcases the very best of Zoo Quest To West Africa, Zoo Quest To Guiana and Zoo Quest For A Dragon in stunning HD colour for the very first time!
David Attenborough says in the programme: "I was astonished when someone said we've got nearly all the film of the first three expeditions you did in colour. I said it's impossible - we shot in black and white."
Charles Lagus says in the programme: "I was absolutely staggered at the quality. At its best it's as good as any colour you see now… quite staggering for the period that it was filmed in."
Attenborough's Passion Projects:
Through his rich back catalogue of over 100 documentary films to date, some of Sir David Attenborough's most distinctive work has seen him explore his personal passions. In these four individual films, BBC Two will be showcasing past projects chosen and introduced by Attenborough, as the legendary broadcaster looks back on his personal highlights:
A Blank On The Map – BBC Two – tx: 7 May
First transmitted in 1971, A Blank On The Map follows David as he joins an expedition into the heart of unknown territory in New Guinea, crossing through a previously unexplored region in search of a group of uncontacted people, known as the Biami.
As the expedition spends several weeks mapping the forest in search of the tribe, they encounter unusual wildlife such as tree kangaroos, the exotic goura pigeons, and an emerald green tree python, before eventually coming into contact with the group of tribal people - never before seen by Europeans.
Just as the friendly and curious tribe begin to welcome David and company - and engage in some light trading with them - they suddenly disappear deep into the forest, leaving the expedition to assess the value of the long voyage and what it may mean for the future of these extraordinary local people.
The Lost Gods Of Easter Island – BBC Two – tx: 7 May
Shown in 2000, The Lost Gods Of Easter Island sees David embark on a personal quest to uncover the history of a strange wooden figurine carving which turned up in an auction room in New York during the 1980s, which had been identified as originating from Easter Island.
David believed the carving's power and presence to be more important than the auctioneers thought and so he began an investigation to trace the origins of the artefact. Taking him on a global journey from Russia to Australia, from England back to the Pacific, David delves into the history of Easter Island and along the way tells the story of a forgotten civilization from one of the most remote places on Earth.
Lost Worlds, Vanished Lives – BBC Two – tx: 14 May
From 1989, Lost Worlds, Vanished Lives takes David on a journey of discovery to the world's most famous fossil sites. As a childhood passion for David, the study of rocks and the ancient secrets they hold are brought to life in this series, as he meets fossil hunters and expert palaeontologists, as well as using modern visualisation techniques (for the time), all to reveal how life existed on pre-historic Earth.
Darwin's Tree of Life – BBC Two – tx: 14 May
In this 2009 film, Darwin's Tree Of Life, David asks three key questions: how and why did Darwin come up with his theory of evolution? Why do we think he was right? And why is it more important now than ever before?
David goes back to his roots, starting his journey in Darwin's home in Kent - where Darwin worried and puzzled over the origins of life; in Leicestershire - where he hunted for fossils as a child and where another schoolboy unearthed a significant find in the 1950s; and he revisits Cambridge University - where both he and Darwin studied, and where many years later the DNA double helix was discovered, providing the foundations for genetics.
At the end of his journey in the Natural History Museum in London, David concludes that Darwin's great insight revolutionised the way in which we see the world.
Previously announced:
Attenborough At 90 - BBC One – tx: 8 May
David Attenborough has been synonymous with Natural History programming since the early 1950s, and is recognised as one of the world's leading broadcasters.
In this one-hour special, produced by the BBC's Natural History Unit, broadcaster Kirsty Young talks to David about his career, the inspiring people he has met, the extraordinary journeys he has made, and the incredible animal encounters he has had across the globe.
Recorded in front of a studio audience, the programme celebrates David's invaluable contribution to our understanding of the natural world, and to the development of television broadcasting, in a career that has spanned seven decades. He and Kirsty are joined by film-makers, zoologists, conservationists, biologists, and anthropologists, as well as pioneers from the world of broadcasting.
Life That Glows – BBC Two – tx: 9 May
The spectacular and magical light produced by glow worms, fire flies and luminous plankton is what most of us know as bioluminescence - light made by living things. Sir David Attenborough will be our guide as we venture into a world he describes as "utterly unlike our own".
In this film, we will see creatures that very few have witnessed in their glowing state, including in the very deep ocean. We'll see the bioluminescent millipede glowing on the forest floor in California; the mesmerising flashing light patterns of the synchronous firefly in real time; the spooky glow of a rare dragon fish; and luminous earth worms in France, to name a few.
Thanks to three crucial breakthroughs - brand new colour cameras over 4,000 times more sensitive than a decade ago; specially designed cameras built by Ammonite Films; and scientists with a new generation of deep sea submersibles and robots - we can show bioluminescence in a way that has previously been 'invisible' until now.
Using a combination of scientific experiments, voyages of discovery, blue chip natural history, and David Attenborough's unique storytelling, this film will reveal the true magical glory of bioluminescence.
Notes to Editors
Zoo Quest In Colour is executive produced by Mike Gunton and produced by Anuschka Schofield for the BBC's Natural History Unit.
Attenborough's Passion Projects series is executive produced by Mike Gunton and produced by Kathryn Jeffs for the BBC's Natural History Unit.
Attenborough At 90 is executive produced by Mike Gunton for the BBC's Natural History Unit.
Life That Glows is executive produced by Ivo Filatsch and Sabine Holzer for Terra Mater Factual Studios of Austria, and directed by Martin Dohrn, Joe Loncraine and Paul Reddish for Ammonite Films.
EK
Search the site
Can't find what you need? Search here