A 70-day music commission and Radio 3 debut work among commissions for 70th anniversary of Third Programme
A commission made of 70 days of short works and a debut piece for BBC Radio 3 are the first two music commissions to be announced as part of BBC Radio 3's special patronage of the arts to mark the 70th anniversary of the BBC's Third Programme.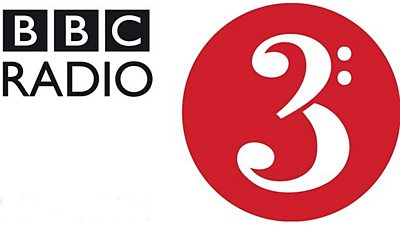 Putting contemporary classical music across the heart of the schedule and unpacking it for audiences is something I am passionate about.
The Third Programme launched on 29 September 1946 and is the forerunner of BBC Radio 3. To mark the anniversary, and as part of the station's role as the most significant commissioner of new classical works, BBC Radio 3 announced '70 at 70' - a series of on-air music and culture commissions. Announced today are the first composers to make new works in the following two categories - BBC Radio 3's Embedded: Composer In 3 and First On 3.
BBC Radio 3's Embedded: Composer In 3 initiative, in partnership with Sound And Music, is a 70-day commission of short contemporary works with BBC Radio 3, starting on the anniversary of the Third Programme. Matthew Kaner (29), who has previously worked with the London Symphony Orchestra among others, will work closely with Radio 3 programme-makers to compose pieces that will introduce listeners to a diverse range of new music. A key component of the project is to make contemporary classical music part of everyday listening, as well as to explain and demystify new music and the composition process.
Also announced today is Laura Jurd, BBC New Generation Artist jazz trumpeter, who will be the first of seven composers to receive their debut Radio 3 commission as part of First On 3. The scheme aims to give new composers a foot on the ladder by creating a 10-minute work to be broadcast on BBC Radio 3. The award-winning trumpet player and composer will write a work for her band, Dinosaur, alongside the BBC Concert Orchestra. All seven composers commissioned as part of this scheme will perform with a BBC Performing Group or a Radio 3 New Generation Artist as part of BBC Radio 3's commitment to developing new talent and its role as the most significant commissioner of new classical works.
Alan Davey, Controller of BBC Radio 3, says: "BBC Radio 3's job is to connect our millions of listeners with remarkable music and culture - this was the ambition for the original Third Programme. Therefore it is fitting that we are commissioning new works and championing new talent for our 70th anniversary. Putting contemporary classical music across the heart of the schedule and unpacking it for audiences is something I am passionate about. With these commissions, I feel we're once again showing our pioneering spirit as a cultural patron, commissioning fresh works by some of the talented composers today. Congratulations to Matthew and Laura."
BBC Radio 3's Embedded: Composer in 3 is the biggest commission for a young composer that BBC Radio 3 has ever made. Matthew Kaner will work day-to-day with the station for 70 days from 29 September. He will establish his voice with Radio 3's listeners with a diverse portfolio of short pieces, among them a premiere every Monday morning for Radio 3's Breakfast programme (6.30-9am). He will also create other short works for a whole range of Radio 3 programmes, and talk about the process of composing classical music today, encouraging audiences to discuss and engage with contemporary music.
The selection panel for the initiative included Gillian Moore (Head of Music, Southbank Centre), Hannah Bujic (Creative Project Leader, Sound and Music), Edward Blakeman (Head of Music, BBC Radio 3) and Paul Frankl (Editor, Hear and Now, Radio 3). Matthew was chosen for his imagination for responding to suggested briefs, as well as his enthusiasm to initiate ideas and his ability to seek out opportunities to work with programme-makers and production teams.
Notes to Editors
Matthew Kaner
Born in London, Matthew Kaner studied Music at King's College London and was jointly awarded the Purcell Prize for graduating top of his year in 2008. He then gained a distinction for his Masters at the Guildhall School of Music & Drama where he continued his studies as a Composition Fellow. He was a Teaching Fellow at King's from 2008 until 2015 and has been teaching at the Guildhall School since 2009, where he became a Professor of Composition in 2013. Matthew has composed works for the London Symphony Orchestra, London Sinfonietta, Philharmonia, members of the BBC Symphony Orchestra, the Workers Union, Siglo de Oro, King's College London Chapel Choir and Orfea, among others, and soloists including Richard Uttley, Julia Samojlo and Sam Corkin. In 2013, Matthew was one of the winners of the Royal Philharmonic Society Composition Prize, and was consequently commissioned to write Mosaic for the Philharmonia's Music of Today series, premiered in the Royal Festival Hall in May 2014. He was the Margaret Lee Crofts Fellow in Composition at Tanglewood in 2012 and he has enjoyed a particularly close association with the Workers Union Ensemble - who have programmed his work seven times to date - becoming their first ever Composer-in-Association in 2013. His commission for the London Symphony Orchestra, The Calligrapher's Manuscript, was premiered under the baton of Robin Ticciati in the Barbican Hall in September 2013, and met with critical acclaim; it has now been recorded and is available to purchase on the LSO Live label. He is currently the recipient of a Roche Young Commission for a large orchestral work to be premiered in the Lucerne Festival in September 2017.
Laura Jurd
Laura Jurd is a London-based, award-winning trumpet player and composer, currently a BBC New Generation Artist for 2015-2017. Playing regularly in the UK and Europe, Laura specialises in writing for hand-picked musicians in her own projects and ensembles. Her band Dinosaur has performed throughout the UK and Europe, including performances at Berlin Jazz Festival, Jazz Sur Son 31 in Toulouse and 12 Points in Dublin. In 2015, Laura received the Parliamentary Jazz Award for Instrumentalist of the Year, and in the past has been shortlisted for a BASCA British Composer Award, received the Dankworth Prize for Jazz Composition and Worshipful Company of Musician's Young Jazz Musician of the Year award. As a composer, Laura has been commissioned by the likes of the EFG London Jazz Festival and BBC Radio 3, and released her debut album Landing Ground in 2012. She has since released her follow-up record, Human Spirit. This music was toured across the UK supported by Arts Council England. She is also a member of art-rock/improv band Blue-Eyed Hawk on Edition records, and is the founder of London-based group of musicians and record label Chaos Collective. Laura is also a passionate educator, regularly working with the National Youth Jazz Collective, and has led classes and workshops at Trinity Laban Conservatoire of Music And Dance and Leeds College of Music.
FR
Related Media Centre Links
Related Web Links
Tagged: