5 live survey suggests one in four young adults has experienced ageism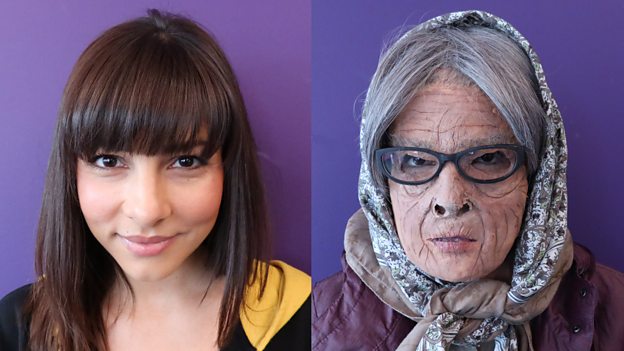 With the Queen's 90th birthday only a week away, now seems like an opportune moment to reflect on society's attitudes towards age and find out how prevalent ageism is in the UK today.

Jonathan Wall, Controller, BBC Radio 5 live
Date: 11.04.2016
Last updated: 11.04.2016 at 10.11
A survey carried out for BBC Radio 5 live suggests that one in five adults believe they've experienced ageism in the UK, with a quarter of young adults believing they've faced discrimination because of their age.
The figures have been released as BBC Radio 5 live begins a special week of programming looking at how common ageism is in the UK today ahead of the Queen's 90th birthday next week.
Ageism survey
The ComRes study for BBC Radio 5 live appears to show that over a quarter (27 per cent) of 55 to 64 year-olds say they have experienced ageism. Somewhat surprisingly, 18 to 34 year olds are the second most common age group to say they've experienced ageism with one in four (25 per cent) believing this has happened to them. This figure is slightly higher than the fewer than one in five (18 per cent) of over 65 year-olds who say they've experienced ageism in the UK.
Three in 10 Brits who report experiencing ageism say they have encountered it at work (31 per cent), while 15 per cent say they have experienced it applying for jobs or at a job interview.
One in eight British adults say they have pretended to be younger than they are (12 per cent) in the last five years, while one in five adults (22 per cent) say that they fear ageing.
Social experiment
BBC Radio 5 live recently carried out undercover research with the actress Roxanne Pallett. Roxanne underwent four hours of make-up and prosthetics before heading out on to the UK high street to experience life as an older woman called Doris. You can watch a video clip showing Roxanne's experiences on the day, here and hear how she was shocked by the way people treated her as an older person.
Reflecting back on her experiences as Doris, Roxane says: "I'm not going to lie, it was a pretty brutal experience. I thought it was going to be fun and exciting but it just wasn't. It made me feel really lonely, really invisible. I was overlooked and I was ignored and I felt like I was punished because of my age. I only went through it for a few hours but it's left me with a really heavy heart."
Roxanne was shocked by the lack of help she received while dressed as Doris, particularly from men. She explained "no one was assisting me and it was obvious I needed help. One man barged me when I was walking down the street, it was like I didn't matter. I know for a fact when you're younger you are not treated like that. I've experienced men help me with my suitcase and reach for things. There's a lot of chivalry out there but it doesn't seem to apply to older people and that's not right and it's not fair.
"If there's one thing I wish people could take away from this it would be look around. We can all be absorbed in our mobiles and our social media and ourselves, but look around as there's always somebody who may spend a lot of time on their own that's older who maybe would need you to help them on to the escalator, help them cross the road, help them reach something or carry their bags to the cab for them. They are being ignored and being overlooked. I've lived it today and it shocked me. Help them because one day that's going to be you."
Caroline Abrahams, Charity Director of Age UK, says: "It would be great to live in a society in which we are all treated with kindness and respect and as the individuals we are, regardless of age. Unfortunately it seems that this is not yet the case and this should worry us all: whether you are young or old, being discriminated against because people leap to unfair conclusions about you due to your age can have a huge impact on every aspect of your life, and crucially on your self-confidence too. Although it's unlawful to discriminate against someone solely because of their age, we know that older people are still often stereotyped as incapable, out of touch and a burden, which is simply wrong."
This week BBC Radio 5 live will be broadcasting a series of programmes examining the different sides to ageism in the UK today.
On Monday, BBC Radio 5 live – Breakfast (6am-10am) will have Roxanne on the programme to discuss her experiences as Doris.
On Tuesday, Up All Night (1am-5am) will find out about the different cultural attitudes that exist towards a person's age around the world and 5 live Daily (10am-1pm) looks at the issues faced by older parents.
On Wednesday, 5 live – Breakfast (6am-10am) examines ageism on the roads with a look at older drivers.
On Thursday, 5 live – Drive (4pm-7pmhrs) looks at ageism and its impact in the workplace.
Jonathan Wall, Controller of BBC Radio 5 live, says:
"With the Queen's 90th birthday only a week away, now seems like an opportune moment to reflect on society's attitudes towards age and find out how prevalent ageism is in the UK today. We'll be discussing what our findings potentially reveal about society today, get the reaction of leading academic experts and hear first-hand from our listeners to learn about their experiences as part of a week-long national discussion looking at one of the key social issues of our time."

Notes to editors

ComRes interviewed 1,001 British adults by telephone between 11 and 13 March 2016. Data were weighted to be representative of all GB adults aged 18+. ComRes is a member of the British Polling Council and abides by its rules. The full results of the survey are available on the ComRes website at: BBC Radio 5 live Ageism survey - comres.co.uk/polls/bbc-radio-5-live-ageism-survey/
Examples of the responses ComRes received from people who say they'd experienced ageism include:
- "If you go out to pubs or clubs and you're the oldest one there. It's probably just the way the staff look at you, or you sometimes get served last if you're an older woman."
- "I was claiming job-seeker's allowance, I have applied for 80 jobs and only had one job, I blame this on my age."
- "I experienced ageism in hospital. They think that just because you're older that you are deaf and they shout at you. They treat you as if you're an invalid."
Age UK is the country's leading charity dedicated to helping everyone make the most of later life. Roxanne Pallett is an ambassador for Age UK and went undercover for BBC Radio 5 live to examine ageism in the UK today.
GJ3
Search the site
Can't find what you need? Search here