Lucio Mesquita appointed as Director of BBC Monitoring
Lucio Mesquita has been appointed as the new Director of BBC Monitoring, it was announced today.
Published: 6 February 2015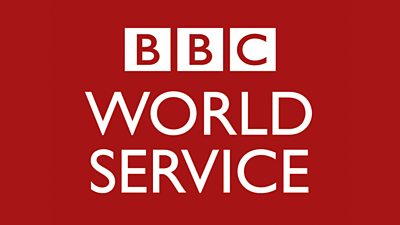 Lucio is a truly international journalist whose leadership skills and experience make him ideal for this role.
BBC Monitoring provides round –the-clock monitoring of freely available media sources around the world to the BBC and a range of commercial clients.
Fran Unsworth, Director of the World Service Group, says: "Lucio is a truly international journalist whose leadership skills and experience make him ideal for this role. BBC Monitoring is a key resource for BBC News, especially the BBC's global news services, and I look forward to working closely with him."
Lucio Mesquita says: "BBC Monitoring is an incredibly powerful source of news and insight for audiences in the UK and around the world. Our ability to follow the world's ever expanding traditional and digital media sources is unique and brings crucial insights to the BBC's journalism as we seek to inform and explain incredibly complex stories of global impact."
Lucio joined BBC Monitoring on secondment as Deputy Director in May 2014. Immediately before this he was the BBC's Head of Regional and Local Programmes for the West, including local radio, regional television and digital content for the Bristol area, Gloucestershire, Wiltshire and Somerset. He helped develop, launch and run in Bristol the BBC's first ever partnership with a city, bringing together the BBC, the city council, universities and community organisations in collaborative projects aimed at developing the region's creative sector.
He started his career in the UK in 1991 as a producer with the BBC's Brazilian Portuguese language service in Bush House after working for local and national media in Brazil. After working for the World Service News and Current Affairs team he moved back to Brazil as the first ever BBC bilingual reporter in São Paulo.
On returning to the UK, after a brief stint back with the Brazilian Service as its director, Lucio became Head of the Americas region. The role covered responsibility for English language output for North America and the Caribbean, Spanish for Latin America and Portuguese for Brazil, all with radio and online presence. His final role in the World Service before moving to Bristol was as Head of Americas and Europe, responsible for the BBC's multimedia operations across ten languages.
Lucio was appointed following a competitive recruitment process. He succeeds Chris Westcott, who is leaving the BBC after 26 years' service.
CM7
Related BBC Links