BBC iPlayer announces raft of new exclusive programming
Following on from the success of BBC iPlayer exclusive content in 2014, Victoria Jaye, Head of TV Content for BBC iPlayer, has today announced 16 titles to kick off 2015.
Published: 23 January 2015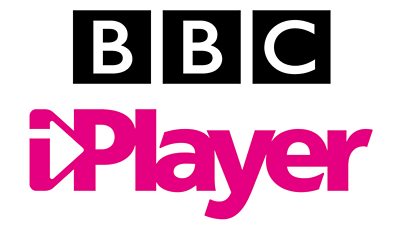 BBC iPlayer presents a huge creative opportunity to push the boundaries of storytelling and engage audiences in new ways.
On Friday 13 February, nine original comedy shorts will go live on BBC iPlayer to mark Valentine's Day. We're absolutely delighted to feature Bill Bailey on BBC iPlayer as part of this series, alongside Matt Berry, Romesh Ranganathan, Sara Pascoe, Limmy, Nick Helm, Modern Toss, Russ Abbott and Katy Wix. Each comedian has each created a short Funny Valentine to bring their unique take on the international day of love.
Multi-award-winning artist and style icon Tinie Tempah will host his iPlayer exclusive Private View of Alexander McQueen's forthcoming exhibition 'Savage Beauty' – a collaboration with the V&A. Further Private Views will follow later in the year for Grayson Perry and Jackson Pollock's 2015 exhibitions in collaboration with Turner Contemporary and Tate Liverpool respectively – hosts TBC.
Abbey Clancy will also return to BBC iPlayer, taking an in-depth look at London Fashion week 2015 – a collaboration with the British Fashion Council.
Following on from the success of Original Drama Shorts in 2014, BBC iPlayer will offer a second season for three shorts in collaboration with BBC Three. The writers and directors of Oakwood, Playing Ball and Is This Thing On? will all be receiving their first ever TV drama credit.
January is also the month that sees the launch of one of iPlayer's most significant commissions to date - Bitter Lake - written and directed by acclaimed journalist Adam Curtis. This experimental epic explores what really happened in Afghanistan and its legacy, by drawing on the unedited rushes of almost everything the BBC has ever shot in Afghanistan. Bitter Lake is available on 25 January from 9pm exclusively on BBC iPlayer.
Speaking about the commissions, Victoria Jaye, Head of TV Content for BBC iPlayer says: "BBC iPlayer presents a huge creative opportunity to push the boundaries of storytelling and engage audiences in new ways. Our exclusive content for 2015 demonstrates how established and emerging British artists, along with cultural organisations, are seizing this opportunity to create bold, original new work. This is a glimpse of iPlayer's next wave of innovation."
CD5
New commissions
Funny Valentines
Bill Bailey re-imagines one of his most popular songs in this spoof music video poking fun at the earnestness of romantic rock. In Love Song, a solitary, obsessive loner's life is turned upside down by a beautiful, mysterious woman, played by Emma Thompson. She opens his eyes to a whole new world and for a brief moment, he is in paradise. Executive Producer: Kris Bailey. Glassbox Productions.
Wild Love is the Sequel to Matt Berry's maverick wildlife 'documentary' Lone Wolf. Berry voices spectacular wildlife photography and explores some of the world's most exotic and extraordinary beasts and the courtships and mating rituals they endure, in their pursuit of sex. Executive Producers: Lisa Clark and Bob Mortimer. Pett Television.
First dates don't come with user instructions and it's hard to know how best to conduct one's self in the hunt for love. Luckily for Romesh Ranganathan in 'Rom Com' his alter ego is around and on hand to tear apart his seduction techniques and offer some dubious advice. Rom Com also stars Aisling Bea. Executive Producers: Lisa Clark and Bob Mortimer. Pett Television.
In Music Lovers, established Norwegian band Monozygotic is launching a new album 'Funny Valentines' in the UK. This promo features extracts from their music videos and interviews with the band members. As the promo unfolds, we realize that all the band members have been romantically involved with each other and these experiences have influenced their sometimes rather bizarre song lyrics. Starring Sara Pascoe. Producer: Clelia Mountford. Executive producer: Sharon Horgan. Merman Films
Brian Limond, AKA Limmy, creates a brand-new character in A Wee Video For The Lassies. Limmy plays a nervous romantic filming his clip for a dating website. He's single, looking for love and eager to open up and tell you a bit about himself. He's got a twinkle in his eye, a good sense of humour and a grisly, violent backstory. Executive Producer: Rab Christie. Comedy Unit.
Modern Toss presents The Lady And The Fly: an emotionally charged and lavish six-minute animation with the epic sweep of a classic romantic melodrama. In this groundbreaking tale of inter-species heartbreak, a lovestruck fly falls for the woman of his dreams, only to find himself bound in a web of his own deluded nightmare. Voiced by Mackenzie Crook and Paul Kaye, this Valentine's Day treat will lift you up where you belong, on the wings of a soaring fly. Written by Jon Link & Mick Bunnage. Produced by Jane Harrison.
Dear Jean-Pierre is the story of a relationship in decline as Katy Wix decides to put pen to paper to tell the glamorous Frenchman who stole her heart that it's over. This unconventional love story begins with a romantic meeting, but it's not long before the cracks start to appear and, through a series of flashbacks, we see exactly where things went wrong. Executive Producer: Gill Isles. Baby Cow.
Written by and starring Nick Helm (Uncle) and Esther Smith (Cuckoo), ELEPHANT sees two best friends while away a skint afternoon together walking around the backstreets of Brighton, trying to avoid what's staring them both in the face. Why would they let the fact that they've fallen in love get in the way of them talking nonsense to each other? And what's so wrong with settling for second best if it avoids an awkward conversation? Executive Producer: Neil Webster. HAPPY TRAMP.
In Last Chance by Roy Clarke, Russ Abbot plays Morris Roebuck, a man whose wife has left him and he's had enough. He's recording his ex-wife one final message as a goodbye and he ruminates on their life, God and Isobel from over the road who has been a 'big comfort' to him. Guest starring Felicity Montagu. Executive Producer: Gareth Edwards. BBC Comedy Productions.
Private View
Private View is an iPlayer exclusive strand which opens the doors to the public on blockbuster art exhibitions across the UK to bring these to widest possible audience. They mark an important collaboration with British arts institutions.
Private Views are hosted by contemporary artists and personalities with a real passion for the work featured in the exhibition. They give viewers the opportunity to get to know more about the personalities hosting the Private View, as well as experience the exhibition up close, as if they were actually at the gallery themselves, walking round with a friend.
In March, multi-award-winning artist Tinie Tempah takes us on a tour of the V&A's enormous retrospective of Alexander McQueen's work. He gets up close to the bold and beautiful designs that shocked and amazed audiences and secured his place in fashion history.
Later in 2015, BBC iPlayer will collaborate with Turner Contemporary and Tate Liverpool to bring Private Views of Turner Prize-winning artist Grayson Perry and influential abstract expressionist painter Jackson Pollock respectively. Hosts tbc.
Executive Producer: Janet Lee
BBC Arts Production
London Fashion Week
London Fashion Week is one of the most high-profile events in the fashion calendar, and who better to take you behind the scenes than model, presenter and Strictly Come Dancing champion Abbey Clancy? In collaboration with the London Fashion Council, BBC iPlayer will open the doors on LFW Spring/Summer 16, giving viewers the inside track on all the hottest trends.
Executive Producer: Janet Lee
BBC Arts Production
Original Drama Shorts
Oakwood 
In the suffocating silence of the countryside, 16 year-old William longs for the city, where he and his punk band can make all the noise they want. A poignant, funny coming-of-age story, this short follows William's pursuit of his dreams. Written by Simon Longman and directed by Andrew Cumming.
Playing Ball
When Charlie quits the netball team that her mother coaches, she kick-starts a chain of events that will test their relationship. Darkly comic, this short explores the relationship between mothers and daughters, and how far we will go for family. Written by Selina Lim and directed by Rachna Suri.
Is This Thing On? 
An isolated horror fan announces that he's going to kill himself live on a webcam. Will the people he meets online be able to save him? A bold and affecting story, this short examines how we can make connections in the online age. Written by Vinay Patel and directed by Max Myers.
Senior Executive Producer: Hilary Salmon
BBC Drama Production.
Previously announced commissions
Adam Curtis – Bitter Lake
Politicians used to have the confidence to tell us stories that made sense of the chaos of world events. But now there are no big stories and politicians react randomly to every new crisis - leaving us bewildered and disorientated.
Bitter Lake is a new, adventurous and epic film by Adam Curtis that explains why the big stories that politicians tell us have become so simplified that we can't really see the world any longer.
The narrative goes all over the world, America, Britain, Russia and Saudi Arabia - but the country at the heart of it is Afghanistan. Because Afghanistan is the place that has confronted our politicians with the terrible truth - that they cannot understand what is going on any longer.
The film reveals the forces that over the past 30 years rose up and undermined the confidence of politics to understand the world. And it shows the strange, dark role that Saudi Arabia has played in this.
But Bitter Lake also experimental. Curtis has taken the unedited rushes of almost everything that the BBC has ever shot in Afghanistan - and used them in new and radical ways.
He has tried to build a different and more emotional way of depicting what really happened in Afghanistan - a counterpoint to the thin, narrow and increasingly destructive stories told by those in power today.
The film is exclusively for BBC iPlayer - because iPlayer is a completely unexplored new area - that offers opportunities to experiment with new and more involving forms of reporting.
Executive Producer: Victoria Jaye
Available on BBC iPlayer from 9pm on Sunday 25 January
EastEnders: Back To Ours
EastEnders: Back to Ours joins several cast members as they sit comfortably in their on-screen homes watching some of their own character's most unforgettable scenes. They take a nostalgic look back and share their own memories and behind-the-scenes stories. With clips back to when the show began in 1985, this is an unmissable treat for fans.
Producer: Matt Taylor
Executive Producer for EastEnders: Dominic Treadwell-Collins
Related Blogs
Related BBC Links