Finalists announced for BBC Food & Farming Awards
The BBC has announced the finalists for the BBC Food and Farming Awards 2015. In this 15th anniversary year, the final shortlist brings together some of the most interesting, dedicated and passionate people and organisations from around the UK who are changing food for the better.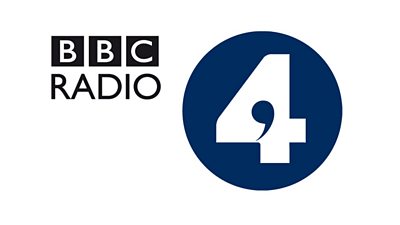 I've never before felt so strongly that food and farming are changing the UK
The finalists include street-food cooks in London reviving classic Victorian foods such as kedgeree and devilled kidneys, a campaign lobbying for better hospital food, and a vibrant local shop in Liverpool bringing fresh and authentic produce to the local community. There are entries from all around the UK - from an American-style smokehouse based in Cardiff and an Edinburgh-based seaweed harvester, to a gin distillery in Northampton and a Bristol team running experimental cookery workshops for children under five. 
Sheila Dillon, presenter of Radio 4's The Food Programme and host of the awards says: "I've been judging these awards since they were set up and I've never before felt so strongly that food and farming are changing the UK. Many of the best, most entrepreneurial, engaged minds are now in the food business."
Cyrus Todiwala, chair of judges, adds: "This year's finalists are outstanding. The most impressive thing across the board is their motivation and, as judges, we will be spending time trying to understand what drives people to do the things they do."
This year, BBC local radio stations in England, and national stations in Scotland, Wales and Northern Ireland have galvanised their listeners in support of the Best Food Market category; Doncaster, Levenshulme and Crystal Palace markets have all made it through as finalists.
A number of special broadcasts are planned around the BBC Food & Farming Awards. A special edition of Radio 4's The Food Programme called Meet The Finalists is available on BBC iPlayers which introduces listeners to highlights of the shortlist. This year's finalists will also feature in a special edition of BBC Radio 4's The Food Programme, broadcast on Monday 4 May 2015. Winners will be announced at a ceremony held in Bristol on Thursday 30 April 2015.
Each year, the BBC Food & Farming Awards celebrate the people and organisations behind the best of British food. The finalists start off as a nomination sent in by a member of the public and then a team of judges, including some of the UK's best-known chefs and food writers, select finalists in each of the 10 categories, which include Best Food Market, Best Drinks Producer, Best Food Producer, and Best Street Food/Takeaway.
The BBC Food & Farming awards ceremony in Bristol will launch Bristol Food Connections – a festival hosting a broad programme of accessible and affordable events from 1 to 9 May across Bristol. The BBC will be holding a number of talks, debates and broadcasts throughout the festival from locations around the city.
BBC FOOD & FARMING AWARDS 2015: THE SHORTLIST
BEST FOOD PRODUCER
E5 Bakehouse, London: E5 Bakehouse is an independent, organic bakery situated in a spruced up railway arch beneath London Fields station. They place community and sustainability at the forefront of their practice, working with local vegetable, dairy and flour producers in the creation of their products.
Doddington Dairy, Northumberland: Run by the Maxwell family for over 50 years, Doddington Dairy is a producer of hand-crafted cheeses, ice creams and yoghurts, situated in the Glendale Valley of Northumberland.
Mara Seaweed, Edinburgh: Based in Edinburgh, Mara Seaweed harvests sustainably from the wild around the Scottish coastline, as well as working with other seafood producers to farm seaweed. Mara champion seaweed as being the 'superfood of the sea'.
BEST STREET FOOD OR TAKEAWAY
The Hang Fire Smokehouse, Cardiff: Hang Fire is a traditional American smokehouse business in Wales, specialising in street food and pop-up restaurants. Having honed their craft on a six-month pilgrimage across the USA, they now cure and cook local Welsh pork, poultry and beef.
What The Dickens!, London: What The Dickens! established themselves in Chatsworth Road market, serving old-time British breakfasts of devilled kidneys and kedgeree. Now part of London street food collective KERB, they continue to revive and resurrect time-honoured recipes in locations around London.
Bertha's Sourdough Pizza, Bristol: Bertha's entered the South West pizza scene as a means for owners Kate and Graham to find 'a vocation, not a chore'. Sharing the food they have always cooked for their friends, they specialise in wood-fired sourdough pizza with toppings made from local, seasonal ingredients.
BEST DRINKS PRODUCER
Dunkertons Cider, Herefordshire: Dunkertons is a family company started in 1980 by Susie and Ivor Dunkerton. They choose traditional varieties of cider apple each autumn for their particular characteristics, before allowing a long, slow fermentation process to encourage diverse, interesting flavours to emerge.
Square Root London: Ed and Robyn started Square Root in 2012 by selling their fresh Ginger Beer at their local farmers' market in Harringay. After a positive reception from customers, they decided to branch out with more flavours and sell their drinks all over town.
Warner Edwards Gin, Northampton: Warner Edwards was born in 2012, when two friends from agricultural college decided to put a family farm to work and start a gin distillery. Their key botanicals are cardamom, juniper and coriander.
BEST FOOD INITIATIVE
Food Assembly: The Food Assembly is a social enterprise which enables direct trade between local food producers and customers through an online market. After buying online, customers pick up their food from a pop-up market where they get to meet local producers as well as their neighbours. It not only meets needs of producers (who receive 83.3 percent of every sale compared with 10-15 percent with supermarkets), but also growing demand for local food.
MA in food anthropology at SOAS, London: The MA in the Anthropology of Food was developed by Professor Harry West in 2006 to examine food from 'plant to palate'. Students examine who benefits and who suffers within contemporary food systems, and engage with food policy at national and international levels, as well as the food industry.
Campaign for Better Hospital Food: Sustain's Campaign for Better Hospital Food, devised and launched by Alex Jackson, succeeded in 2014 in galvanising public, media and political support to push the Department of Health into introducing legally binding nutritional and quality standards on hospital food.
BBC COOK OF THE YEAR
Kevin Douglas, Sandwich Technology School, Kent: Kevin Douglas is the Restaurant Manager at Sandwich Technology School, catering with his team for 1,600 students and nearly 200 staff. All food is prepared fresh on site and local suppliers are used when possible (to the extent that the farmer in the field opposite now 'grows to order').
Jo Ingleby, Redcliffe Nursery School, Bristol: Jo Ingleby is a chef specialising in cookery workshops for children under five and their families. With her team, she has developed the idea of 'experimental cookery, where the children can choose from ingredients and equipment to develop a creation of their own.
Sam Ward, Collaton St Mary Primary School, Torbay, Devon: Sam Ward works to develop school food culture to be the best it can be, running a cookery club and a number of well-attended community lunches. She also plays an integral role in writing the cookery curriculum, including organising farm visits for the children.
FOOD RETAILER
Liverpool 8 Superstore: Liverpool 8 has played a vital role in changing a once intimidating space into a bustling one, offering a sense of community for a diverse customer base, as well as selling an abundance of herbs, spices, fresh vegetables and authentic imported ingredients.
Gloucester Services: Gloucester Services is a rare breed of motorway service stop, created in partnership with the Gloucestershire Gateway Trust, a social regeneration charity, to work with 200 producers from across the South West. Once completed, the project will employ 300 people in the local area and will redistribute an estimated £10 million over 20 years back into local Gloucestershire charitable community projects.
Treehouse, Aberystwyth: The Treehouse is a one-stop organic shop with over 1,000 products. Opened in 1991, their aim has always been to sell great produce at fair prices, while being committed to reducing the size of their footprint on the earth. They also run Box Clever, a vegetable box scheme that delivers for free on their route around Aberystwyth.
FOOD MARKET
Doncaster Market: Doncaster market is the biggest traditional market in the North, with some 400 shops, stalls and stands cacross four large indoor markets (the fish market, international food hall, corn exchange and wool market), each with their own distinctive character.
Crystal Palace Market: Crystal Palace Market is a community, not-for-profit Transition Town project bringing quality, locally sourced, low-carbon food into the heart of Crystal Palace with an aim to support small, local producers.
Levenshulme Market: Levenshulme Market is a community-run social enterprise market, which encourages residents to take ownership of their retail environment by providing training and mentoring. They also pride themselves on their diverse range of high-quality traders, offering a variety of fresh produce, street food, plants, vintage clothing and homeware.
COUNTRYFILE'S FARMING HERO
Countryfile's Farming Hero Award 2015 launched in February and viewers have sent in more than 800 suggestions of unsung heroes - people who have made a difference in their lives and deserve recognition. The nominations have covered a wide range of people, from children to pensioners, from across the country. They include inspirational characters, life-savers, and men and women who have persevered in the face of overwhelming odds. The judges - presenter and rare-breed farmer Adam Henson, Charlotte Smith from BBC Radio Four's Farming Today, and BBC Rural Advisory Council member Mike Gooding - have drawn up a shortlist of three finalists, who they will visit over the coming weeks, and will be announced on Countryfile during April.
Notes to Editors
Interviews with any of the judges can be arranged through the BBC Press Office. Sheila Dillon, presenter of BBC Radio 4's Food Programme and one of the founders of the Awards in 2000, is also available for interview.
bbc.co.uk/foodawards contains information on all the categories and a list of previous winners.
2015's judging panel
• Fiona Beckett - food and drinks writer
• Joanna Blythman – food journalist
• Pete Brown – drinks expert and writer
• Charles Campion – food writer and broadcaster
• Richard Corrigan – chef and broadcaster
• Al Crisci – prison catering manager, founder of The Clink
• Kath Dalmeny – Policy Director, Sustain: the alliance for better food and farming
• Sheila Dillon – presenter, Radio 4's The Food Programme
• Julia Glotz – Managing Editor, Grocer Magazine
• Mike Gooding – farmer and agricultural policy expert
• Peter Gott – farmer and market trader
• Angela Hartnett – chef and broadcaster
• Tim Hayward – food writer, Financial Times
• Adam Henson – farmer and broadcaster
• Christopher Hirst – food writer
• Diana Henry – food writer
• Giorgio Locatelli – chef and broadcaster
• Paula Macintyre - chef and broadcaster
• Professor Gabriel Scally – expert in public health
• Charlotte Smith - presenter, Farming Today
• Cyrus Todiwala – chef, food writer and broadcaster
• Valentine Warner – cook, food writer and broadcaster
MH
Related Media Centre Links
Related BBC Links