Stephen Rea, Pauline Collins, Caroline Quentin and Peter Firth join cast of Dickensian
Tuppence Middleton, Sophie Rundle, Omid Djalili, Anton Lesser, Ned Dennehy, Adrian Rawlins and Tom Weston-Jones also star in ambitious new 20-part drama series for BBC One.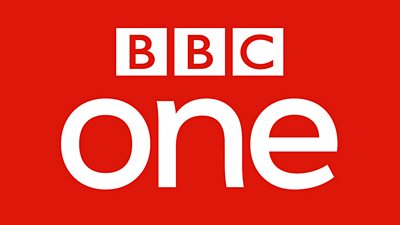 Dickensian is the most beautiful re-working of the world of Dickens that you could ever imagine. The characters take on a fresh life, and any actor would be mad not to accept the challenge these great scripts offer.
Bafta award-winning actor Stephen Rea (Honourable Women, Utopia), Pauline Collins OBE (Upstairs Downstairs, Bleak House), Caroline Quentin (Men Behaving Badly, Life Of Riley) and Peter Firth (Spooks, Mayday) have been announced to join the stellar cast of Red Planet Pictures' highly ambitious 20-part drama series for BBC One, Dickensian, which started filming this week.
Set within the fictional realms of Charles Dickens' critically acclaimed novels, Dickensian brings together some of literature's most iconic characters, including Scrooge, Fagin and Miss Havisham, as their lives intertwine in 19th century London. The Old Curiosity Shop sits next door to The Three Cripples Pub, while Fagin's Den is hidden down a murky alley off a bustling Victorian street. With a wealth of back stories sourced from the novels, Dickensian delivers fast-paced storylines with surprising twists and turns.
The Dickensian set features a 90 metre cobbled high street with a fully functioning pub at one end and a 16 column colonnade, church and law courts at the other. Overall there are 27 two-storey buildings on the street and seven back alleys that lead to a parallel 30 metre street.
Stephen Rea, who plays the inquisitive Inspector Bucket from Bleak House, says: "Dickensian is the most beautiful re-working of the world of Dickens that you could ever imagine. The characters take on a fresh life, and any actor would be mad not to accept the challenge these great scripts offer."
Pauline Collins OBE, who plays the delightful, ruddy-faced bundle of chaos Mrs Gamp from Martin Chuzzlewit adds: "We are taking characters that everyone knows and loves into a whole new world where anything is possible. You don't need to know Dickens' novels to fall in love with the stories we're telling. It's going to be a real treat to watch."
Caroline Quentin, who plays Oliver Twists' Mrs Bumble, says: "I've been a big fan of Tony's work for some time and I fell in love with the idea of seeing all of these wonderful characters interact in a whole new Dickensian world. My character Mrs Bumble is quite a grumpy, bossy woman and a lot of fun to play!"
Dickensian stars an array of new and established British talent including Tuppence Middleton (Spooks: The Greater Good, The Imitation Game), Ellie Haddington (Foyle's War, Ordinary Lies), Sophie Rundle (Peaky Blinders, Happy Valley), Omid Djalili (The Omid Djalili Show, Sex And The City 2) Anton Lesser (Wolf Hall, Game of Thrones) Ned Dennehy (Banished, Peaky Blinders), Adrian Rawlins (Glue, Harry Potter and the Deathly Hallows: Part 1 & 2), Tom Weston-Jones (Copper, World Without End), Richard Ridlings (Rise Of The Planet Of The Apes), Alexandra Moen (Fortitude), Robert Wilfort (Wolf Hall, Gavin And Stacey), Jennifer Hennessy (Utopia), Phoebe Dynevor (The Musketeers), Brenock O'Connor (Game Of Thrones), Mark Stanley (Game Of Thrones), Christopher Fairbank (Wolf Hall) and rising star Joseph Quinn.
Tony Jordan, award winning writer and executive producer of Dickensian, says: "This is an ambitious and epic series for BBC One taking Charles Dickens' characters and world into a whole new territory, in ways that I hope will delight and surprise viewers. We have an outstanding cast that will bring Dickens' world to life in a way you have never seen before."
Belinda Campbell, Executive Producer of Dickensian and Head of Drama, Red Planet Pictures, adds: "The scale and ambition of this series is incredibly impressive with storylines and characters that have real international appeal. We have constructed an entire 19th Century street for these famous characters to inhabit, transporting viewers back in time to Victorian London. The cast and storylines are out of this world and I can't wait to see it all come to life in each half hour thrilling episode."
Charlotte Moore, Controller BBC One says: "The fine cast assembled for BBC One's Dickensian reflect the creative ambition of this 20 part series. Viewers will be invited into a world populated by many of literature's most iconic characters and see their lives intertwine in a unique and surprising story told on an epic scale."
Dickensian is a Red Planet Pictures production. Lead writer on the series is Tony Jordan, alongside additional episodic writers including, Sarah Phelps (The Casual Vacancy), Simon Winstone (Death In Paradise), Julie Rutterford (Shameless) Chloe Moss (Switch) and Justin Young (Holby City). Tony Jordan and Belinda Campbell are executive producers for Red Planet Pictures and Polly Hill is executive producer for BBC One. BBC Worldwide is the international distributor for Dickensian, as part of their exclusive first-look development deal with Red Planet Pictures.
For further information please contact:
Ruth Bray, Premier
Tel: 07841 817 652
michael.hickson@premiercomms.com
Amy Shacklady, Premier Tel: 07983 500 137 amy.shacklady@premiercomms.com 
Related Media Centre Links
Related Web Links