BBC Three's 'Defying the Label' season to air this summer
A season of compelling, untold stories revealing a glimpse of life as a young, disabled person will air on BBC Three this summer including the factual drama Don't Take My Baby and The World's Worst Place To Be Disabled?, presented by the disabled journalist Sophie Morgan.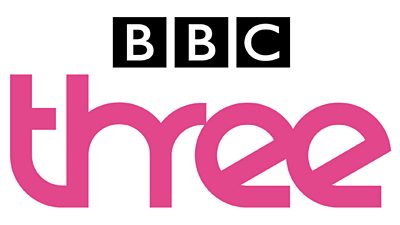 'Defying the Label' will challenge the views of our savvy audiences whilst questioning perspectives and attitudes towards young disabled people in the UK today.
Fifteen outstanding programmes examining life for young people living with a disability
A season of compelling, untold stories revealing a glimpse of life as a young, disabled person will air on BBC Three this summer including the factual drama Don't Take My Baby and The World's Worst Place To Be Disabled?, presented by the disabled journalist Sophie Morgan.
Through 15 specialist documentaries, current affairs features, a factual drama and a comedy panel game show, BBC Three's 'Defying the Label' season will explore issues ranging from invisible injuries to acquiring a disability later in life; sex and romance; poverty; bullying; hate crime and role models.
Damian Kavanagh, Controller of BBC Three, says: "This incredibly powerful range of programmes has been designed to speak honestly to our open-minded BBC Three viewers. With the channel's strong reputation for delivering hard-hitting, critically acclaimed seasons including Crime and Punishment and Mental Health season, 'Defying the Label' will challenge the views of our savvy audiences whilst questioning perspectives and attitudes towards young disabled people in the UK today."
Airing over four consecutive weeks, the season will feature the following programmes:
1 x 60' TX: Monday 20 July at 9pm
An extraordinary factual drama which tells the story of a disabled couple's agonising struggle to keep their new-born baby. Based on real-life testimony, this emotional tale will call viewers' prejudices and beliefs about the disabled community and society as a whole into question, as we learn about a situation many disabled couples find themselves in as new parents. Can 21-year-old wheelchair user Anna, played by newcomer Ruth Madeley, and partially sighted Tom, played by Adam Long (Happy Valley, Spike Island), provide the everlasting care and attention their daughter needs, or will social worker Belinda, played by Wumni Mosaku (Philomena, Dancing On The Edge, I Am Slave) have to consider alternative care?
Don't Take My Baby is commissioned by Sam Bickley for BBC Three. It is made by the multi BAFTA-winning BBC Documentaries Production team. The 1x60' factual drama is directed by Ben Anthony (Life And Death Row), written by Jack Thorne (This Is England, Skins), produced by Pier Wilkie (Criminal Justice, Murdered By My Boyfriend). The executive producer is the BBC's Head of Documentary Production, Aysha Rafaele (The Met, The Call Centre).
1 x 60' TX: Tuesday 21 July at 9pm
Charlie Elmore suffered a brain injury in a snowboarding accident four years ago. Now she's going to retrace the steps of her dramatic recovery and meet other young people adjusting to life after serious brain injuries, including 19-year-old car-crash survivor Callum, avid skier Tai and fashion buyer Hannah, who has to re-learn how to walk and talk after she collapsed while out shopping and hit her head on the pavement. With their help, Charlie embarks on a courageous journey to improve understanding of this 'invisible' disability - which is the biggest cause of acquired disability in young adults in Britain - and discovers the hidden ways it affects her own life too.
Directed by BAFTA-winning Graeme McAulay (Life And Death Row), Sarah Waldron is the BBC executive producer. From BBC In-house Current Affairs production.
1 x 60' TX: Thursday 23 July at 9pm
Adam Pearson is on a mission to explore disability hate crime - to find out why it is under-reported, under-recorded and under the radar. Adam challenges people to question their own attitudes towards disability and disfigurement, to try and uncover the roots of the issue. He has neurofibromatosis type 1, a condition that causes benign tumours to grow on nerve endings - in Adam's case, on his face. He is disfigured and disabled and has experienced disability hate crime first-hand, like a number of his friends, some of whom he meets with in the film.
Their stories differ, but their disability as the motivating factor is constant, and just days into his investigation, Adam becomes the target of some grossly offensive online hate speech. For the first time Adam decides to take action, reporting it to the police – with some unexpected outcomes. Undeterred, he looks to understand the laws specific to disability hate crime, and finds that a mixture of ignorance and inequalities mean that these crimes often don't make it to our courts, or are sentenced less severely than other hate crimes when they do.
Adam looks to uncover what attitudes and influences may cause people to commit disability hate crimes in the first place, questioning whether the portrayal of disfigurement and disability in the media, for example, could be leading us to associate disabled people with being 'the bad guys'. With help from Miles Hewstone, Professor of Social Psychology, University of Oxford, Adam conducts an experiment measuring people's innate prejudice towards disfigurement, which gives some shocking results, and leads him to question if he alone can hope to affect a change – and if so, how?
Made by Betty, the executive producer is Vicky Hamburger. Elliot Reed is the BBC commissioning editor.
3 x 60' TX: Friday 24 July at 9pm
Studying, partying and dating - the everyday antics of students living away from home for the very first time. At the National Star College in Gloucestershire, the thrills and spills of college life are little different, except that all the students have complex disabilities.
In this groundbreaking series of three uplifting and searingly honest programmes, we delve into the heartache of first love, the intimacy of close friendship, the inspiration of young people overcoming the odds and the high-stakes drama of life outside the college.
Every September, 170 students from around the UK begin a new year of study at National Star. Many live on campus for three years and revel in the specialist teaching, state-of-the-art facilities, end-of-term balls, and more than anything, the freedom of a new life. Working with a wide range of disabilities, staff and students are devoted to a single mission: unlocking the potential in everyone and gaining the skills to get the best out of their adult lives. Through this powerful series of films we witness the resilience, energy and humour of a stand-out cast of wonderful young characters.
From Minnow Films, Colin Barr is the executive producer, Guy King is the director of episodes one and three and Holly Challinor is the director of episode two. Darren Kemp is the BBC commissioning editor.
1 x 60' TX: Monday 27 July (tx tbc)
Disabled journalist Sophie Morgan travels from London to Ghana to uncover the horrifying reality for many disabled people who live there. Sophie meets children who have been exiled from their villages for being 'cursed', and chained up in local prayer camps. Sophie investigates the ritualistic killing of 'spirit children' believed to have been possessed by evil spirits.
Beginning in the country's thriving capital city, Accra, Sophie sees first-hand how many disabled people end up with a life on the streets, and hears how much of the disabled community has been left out of this west African country's economic success. Shocked by what she finds in the city, Sophie heads to the countryside to find out the reality of life for disabled people there.
Travelling with her brother Tom, Sophie finds herself in one of Ghana's popular prayer camps where many disabled people are taken to be 'cured'. She meets patients who have been brought to the camp against their will by their families, and chained up so that they can't escape. As Sophie leaves, she learns of an even worse reality for many disabled children, who are 'returned to the spirits' by some of Ghana's spiritual and traditional healers, and ritualistically murdered.
A local disabled activist takes Sophie to where he says children are poisoned and killed, and she goes to meet a so-called Fetish Priest who admits that he will dispose of a disabled child for payment. After so many shocking discoveries, Sophie makes her way back to Ghana's capital city to put her findings to a government spokesperson, and to ask if Ghana really is The World's Worst Place To Be Disabled?
Made by Markthree Media with Watershed. Directed by Stefania Buonajuti and Kate Monaghan and executive produced by Alison Gregory. Darren Kemp is the BBC commissioning editor.
1 x 60' TX: Tuesday 28 July (tx tbc)
Eleven year-old Dillon Chapman from Somerset wants to have his left leg amputated. His tiny body is ravaged with over 200 tumours caused by the genetic condition neurofibromatosis type 1 (NF1). He has one of the most extreme forms of NF1 UK doctors have ever seen; it has caused his left leg to grow four times larger and over six centimetres longer than his right, making life unbearable for Dillon.
This strong boy is now adamant that his severely debilitating leg has to go, and he wants it amputated, but is it right for an 11 year-old to make the decision to have his own leg removed? Will the doctors and specialists agree with the family that the time is right for amputation? It is going to be a long and difficult road and he will encounter obstacles and face rejection; Dillon is a fighter and is determined to be heard, but will he ultimately be listened to?
From Transparent Television. Executive producers are Jazz Gowans and Mark Powell. Elliot Reed is the BBC commissioning editor.
Wanted: A Very Personal Assistant
2 x 60' TX: From Thursday 30 July (tx tbc)
Just because you're disabled, it doesn't mean you can't have fun, and if you're disabled and in your 20s, that probably means going out, getting drunk and getting lucky, going to pubs, music festivals or football matches, or going on holiday abroad. The truth is, you might not be able to do any of this without one important person – your carer, or personal assistant, as they are often referred to by the people employing them. There are thousands of young disabled people in the UK who rely on carers for their daily needs, so finding the right carer means absolutely everything.
This brand-new series takes a group young people who have never considered caring for the disabled before and invites them to an interview for a Personal Assistant job. What they don't know is that their potential new boss is a disabled person their age and for 10 days, nothing is off limits as these new PAs tackle all aspects of intimate personal care, including washing, dressing, showering and toileting - they embark on life-changing adventures with their new boss.
Will seeing the world from a different point of view help break down preconceptions of disability and unemployment? Could tackling challenging shared experiences lead to lasting friendships and even a rewarding new career?
Made by Ricochet. The executive producers are Joanna Ball and Tim Quicke. Elliot Reed is the BBC commissioning editor. Wanted: A Very Personal Assistant is produced in partnership with The Open University.
Disabled In An Instant
1 x 60' TX: Monday 3 August (tx tbc)
Disabled In An Instant is a film about what happens to young people who have battled to survive a life-changing illness or injury, only to get out of hospital and find themselves facing an even bigger fight to access the support they need to live the life they want.
Coronation Street actor and wheelchair sportsman Peter Mitchell, who was paralysed in a car crash 13 years ago, sets out to help and questions why the very systems in place that are supposed to assist disabled people don't work better.
Along the way, Peter meets 19-year old Billy, who broke his back in a motocross accident last June and lives in a hotel room after leaving hospital because of the time it's taking to adapt his family home; Jacob, a 23 year-old who survived meningitis and spent two years in hospital, but when he finally gets home finds himself trapped there without a specially adapted car; and Helen, who had to learn to walk again after being paralysed by a rare autoimmune condition, but whose struggle with the benefits system is ongoing.
From BBC In-house production with producer/director Kate Answell, and executive producer Lucy Hetherington.
Life Begins Now
1 x 60' TX: Tuesday 4 August (tx tbc)
Partying, snogging, drinking - for a lot of us, college life is the best of times, but for people with learning difficulties, moving on from this special period in their lives raises unique challenges.
This sensitive film spends the last few weeks of term at Derwen College in Shropshire with six students as they prepare to graduate and enter the real world. Jon, Aled and Aled have been an inseparable gang for the past three years, united by their Down's Syndrome but also their love of mischief and girls. Gang leader Jon has cultivated a reputation as a hard man on campus. He doesn't want to get a proper job once he leaves college; instead he's going to pursue the life of a gangster: "fighting, hot-tubs, strippers".
His two trusty companions Aled and Aled are also signed up to this hedonistic lifestyle but as the time approaches for Jon to say goodbye to college and his best buddies, reality bites and his hard-man mask begins to slip. Leaving college is a daunting time for anyone but the staff at Derwen has added concerns for its students. The future really is a journey into the unknown.
From Platform Productions, the producer/director is Richard Macer with executive producer Jane Merkin. Clare Paterson is the BBC commissioning editor. Life Begins Now is produced in partnership with The Open University.
Epilepsy & Me
1 x 60' TX: Monday 10 August (tx tbc)
What happens when people can't see your disability? It's hidden and can strike at any time, without warning – when you're walking down the street, in a classroom, at a party or on a date. Epilepsy & Me is a film about people who have extreme epilepsy, where seizures can be a daily occurrence and they have to be watched 24 hours a day. In this film, we follow four people at a crucial point in their lives when their futures are being decided.
It's rare that 21 year-old Jack gets through a day without having a convulsive seizure. He needs constant supervision, but is determined to take his new girlfriend Olivia out on a date – which is made even more complicated when he has to bring his support worker along.
Amy, 24, is leaving her residential college and needs to find somewhere to live, but where will be safe, happy, and allow her more independence? Olivia is 21 years old and hasn't had a seizure for four years, and wants to prove to others that she's ready to learn to drive – something most people around her believe isn't possible. And 14 year-old Thomas has recently developed epilepsy because of a newly discovered brain tumour. What will happen if he has major surgery? How can you grow up and lead an independent life when you can never be left alone?
Made by Voltage, the executive producer is Sanjay Singhall. The BBC commissioning editor is Elliot Reed.
Find A Home For My Brother
1 x 60': Tuesday 11 August (tx tbc)
What happens to young disabled teens when they get kicked out by the care system? This is an authored documentary by 25-year-old presenter Amal Fashanu, as she assesses what's available in order to help her younger half-brother Amir.
Made by Firecracker with executive producer David DaHaney and film director Rachel Harvie. Darren Kemp is the BBC commissioning editor.
The Totally Senseless Game Show
1 x 30' (tx tbc)
The Totally Senseless Game Show explores disability by disabling its celebrity contestants including Rick Edwards, Greg Rutherford and Amelle Berrabah from The Sugababes. Presented by Martin Dougan, this tongue-in-cheek mock gameshow pushes boundaries, plays with taboos and flips between the action on stage to a behind-the-scenes comedy drama back-stage.
Made by Roughcut Television with executive producer Neil Calow. Alan Tyler is the BBC commissioning editor.
Notes to Editors
For more information on BBC Three's 'Defying the Label' season please visit: bbc.co.uk/defyingthelabel
The trailer for BBC Three's 'Defying the Label' season is available to watch on YouTube here.
The BBC has implemented ambitious plans to increase diversity on and off air, and aims to quadruple on screen portrayal of people with disabilities by 2017 as part of this.
CT
Related Media Centre Links
Related BBC Links
Related Videos
Related Web Links