Myleene Klass, Jamal Edwards and Levi Roots empower next generation of entrepreneurs for CBBC's Pocket Money Pitch
Myleene Klass, Jamal Edwards and Levi Roots are among the leading business people who will share their skills with a new generation of entrepreneurs, helping them to get their own businesses off the ground for CBBC's Pocket Money Pitch.
Published: 27 October 2015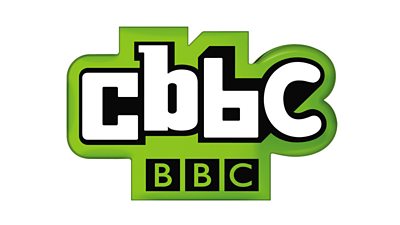 I'm looking forward to hearing the amazing ideas which the budding entrepreneurs come up with.
Fronted by Steph McGovern, Pocket Money Pitch sees 8–14 year olds compete to receive a year's worth of pocket money to invest in their idea and to spend time with a renowned 'business guru', gaining a money-can't-buy opportunity to get top level advice from their business idol.
From retail to fashion and food, each episode is themed and features six budding entrepreneurs from across the UK. The business gurus set to inspire and advise the budding entrepreneurs are:
Michael Acton Smith, creator of Moshi Monsters.
Jamal Edwards, founder of SBTV.
Claire Gavin, head of innovation at Pets at Home.
John Graham, founder of Go Outdoors.
Myleene Klass, fashion designer and businesswoman.
Hussein Lalani, co-founder 99p Stores.
Rob Law, inventor of the Trunki suitcase.
Levi Roots, Reggae Reggae Sauce founder and chef.
Sarah Jane Thomson, founder of children's national newspaper First News.
In each episode, the pocket money pitchers undertake three nail-biting stages, including a head-to-head pitch battle to team up with a buddy. The buddies are young entrepreneurs, including 17-year-old Ben Towers who heads up his own digital media agency and Apprentice-finalist Bianca Miller, who help them to create an inspiring business proposal.
Completing the line up is jewellery company founder Amber Atherton, designer and entrepreneur Emily Brooke, colour changing water-wear designer Emma-Jayne Parkes, online entrepreneur Suleman Sacranie and chef Luke Thomas.
Presenter Steph McGovern says: "It's fantastic to have so many great entrepreneurs on board from so many different areas and they'll bring a great deal of knowledge and experience to the show. It's a great opportunity for the young people involved to practice getting their ideas across and they'll learn some very valuable skills."
Myleene Klass says: "I'm looking forward to hearing the amazing ideas which the budding entrepreneurs come up with. I think they're having lots of fun learning how to develop and communicate their ideas. It's an incredible opportunity for them to be mentored by some of the most progressive and creative young entrepreneurs in the country."
Pocket Money Pitch was commissioned by Cheryl Taylor, Controller of CBBC, and is being made by CBBC Productions, the in-house production unit based in Salford. The executive producer is Putul Verma.
Notes to editors
The Brain Bank buddies are:
Amber Atherton (23)
A self-confessed tech kid, Amber spent her pre-teen years coding and trying her hand at a number of small business ventures. Eventually, out of the amateur jewellery import/export business 16-year-old Amber was running out of her boarding school dorm, she founded her online jewellery company 'My Flash Trash' in 2007.
Emily Brooke (29) is the CEO and founder of Blaze. At university she turned a passion for cycling into a new concept that hopes to make urban cycling safer. Her bike light features a laser that projects the symbol of a bike down onto the ground in front of a cyclist so they can be seen in a driver's blind spot.
In 2012, Bianca Miller (26) launched her own business which helps people with personal branding. In 2014, she went on to be a finalist on The Apprentice and has recently launched her own brand of hosiery.
Emma-Jayne Parkes (30) is co-founder of SquidLondon, a colour changing rain-wear design company. Their key products are umbrellas and jackets that change colour when rain hits the panels.
Suleman Sacranie (25) is an online entrepreneur who started and sold his first company at the age of 19. At 21 he started the '99p Shopper' franchise and has now launched theGPService.co.uk a concept to allow all pharmacies across the UK to offer a doctor service from within their pharmacy by receiving the prescription in real-time electronically.
Luke Thomas (22) was just 18 years old when he became Chef Patron of Luke's Dining Room in Berkshire making him the UK's Youngest Head Chef. Luke has been cooking since the age of 12, balancing his school studies with training in some the country's top kitchens. Now Luke has gone on to open four restaurants in the UK and Dubai.
Ben Towers (17) started Towers Design aged 11 by making websites for companies for £50. He heads up his own digital media agency and social media management company, with a team of over 15 professionals working for him.
HH 
Related Media Centre Links
Related BBC Links
Tagged: