Charlotte Moore unveils BBC One's distinctive autumn/winter schedule
BBC One Controller, Charlotte Moore, tonight announces bold new commissions in comedy, drama and factual, speaking on the set of new BBC One drama Dickensian at an event hosted by BBC Director-General Tony Hall and Charlotte Moore for actors, presenters, writers, producers, directors, industry and media.
Published: 22 September 2015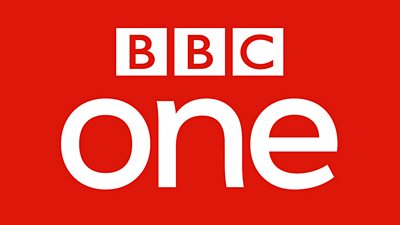 This autumn, BBC One will bring the nation together with a distinctive mix of high-quality programmes that will empower, surprise and inspire audiences.
Charlotte Moore said: "This autumn, BBC One will bring the nation together with a distinctive mix of high-quality programmes that will empower, surprise and inspire audiences. From Abi Morgan's River to landmark natural history series The Hunt and Great Barrier Reef, original 20-part series Dickensian, Hugh Fearnley-Whittingstall's Waste, to The Night Manager, the epic War And Peace, the Tracey Ullman Show and returning global hits Luther and Sherlock, to name just a few."
She continued: "Two years into the role and I believe BBC One is more modern, more in touch with the audience, more diverse and more ambitious. I want our drama to take the audience to places they haven't been before with pioneering new commissions like Troy: The Fall of a City. In factual, I will champion bringing brave, bold, real-life drama to the screen with new shows Saving Lives At Sea and Paul O'Grady's Salvation Army. Across the schedule, I'm determined to create more shared experiences by originating event television that cuts through, disrupts the schedule and gets the nation talking like our new landmark sitcom season and the Invictus Games in 2016."
Charlotte Moore concluded: "BBC One's commitment to ambitious and pioneering television like this is unrivalled. When you see my autumn/winter schedule, I hope you will be blown away by the range, the quality and the extraordinary line-up. It demonstrates a channel that's distinctive, best in class, and at the top of its game, raising the bar of what British television can offer. We all know BBC One's remit is to entertain, educate and inform for a mainstream audience. But tonight I want to make three promises. BBC One will be defined in the coming years by its commitment to risk taking. I will guarantee investment in innovation. And I will challenge every new commission to break the mould."
New programme announcements detailed below.
Notes to Editors
For three all-new and first-look images of new 20-part series Dickensian, on the set of which tonight's BBC One season launch event is taking place, please see the slideshow below.
MO
Comedy
All comedy commissioned by Charlotte Moore and Shane Allen, Controller of BBC Comedy. 
Landmark Sitcom Season
2016 marks 60 years since Hancock's Half Hour launched the sitcom on BBC television.  
BBC One will mark our enduring affection for all the great comedy characters we have met over the 60 years by enlisting the biggest names in British comedy writing and performing to revisit loved classics alongside launching new shows in a landmark comedy season. 
Mrs Brown's Boys Live
In summer 2016, Brendan O'Carroll's one-off live edition of Mrs Brown's Boys will launch the landmark sitcom season. Anything can happen when the Irish Matriarch is live and unleashed. 
Brendan O'Carroll says: "This is very exciting. When I heard the BBC were letting us go fully live I thought: "They've lost their minds!" I'm seriously delighted about this. As Mrs Brown's Boys started in the theatre it gives us a chance to show the TV audience LIVE what we really do. Put the kids to bed early!"
Peter Kay – Twenty Years Of Funny
A unique documentary celebrating Peter's illustrious career in comedy spanning two decades as one of Britain's best-loved comedians. From his childhood growing up in Bolton, to the places and people who have influenced him, we reveal how Peter began his journey into the world of comedy and his eventual rise to become a household name and national treasure. Featuring colleagues and peers sharing their insights into just what makes Peter tick, in this long overdue look at a very exceptional British comic talent. 1x60, made by Shiver Productions. 
Peter Kay says: "What a wonderful opportunity to reflect on the last 20 years and highlight some of the work it's been my honour to create."
Shane Allen, Controller of BBC Comedy says: "This has been a remarkable year for Peter and it feels timely to mark his exceptional talents as sitcom writer and performer as well as record-breaking stand-up comedian. It's a great opportunity to honour someone at the top of their game and enjoy the work that got him there."
Drama
All drama is commissioned by Charlotte Moore and Polly Hill, Controller BBC Drama. 
Troy - Fall Of A City 
David Farr's visceral multi-part series retelling the fall of Troy and the collapse of a family. The story of the war between Greece and Troy is an epic tale of love, revenge, intrigue and bloodshed. Told from the perspective of the Trojan family at the heart of the siege, Farr's psychologically rich and sweeping narrative goes back to the saga's origins: to the judgment of Paris, his passionate elopement with Helen, and the ill-starred prophecy surrounding his birth.
Thrilling and heart-breakingly intimate, is set to convey the big themes of human existence, horror and heroism, of people battling to retain their humanity and compassion amid the chaos, devastation and destruction of war.
Made by Kudos, executive producers are Derek Wax and David Farr for Kudos and Matthew Read for the BBC. 
Charlotte Moore, Controller, BBC One says: "David Farr's bold and visceral rendition of the 3,000-year-old classic, told across multiple parts, will be unlike anything we've ever seen on BBC One before. Intimate and epic, gripping and exhilarating, rich with psychological intrigue and human drama, we will feel the characters' passions, pain and loss." 
David Farr says: "The story of Ilium, the ancient city of Troy, has always gripped me. Fall Of A City aims to convey in all its emotional richness, the effects of war, and the toll taken on city and family by the horrors of siege. Though one of Europe's oldest stories, it could not be more sadly pertinent today."

Polly Hill, Controller of BBC Drama Commissioning, says: "David Farr's brilliant scripts bring this epic story to BBC One. It shows our continued commitment to bring original authored and ambitious drama to our audiences."
To Sir With Love
1x90, adapted by Hanif Kureishi, from the autobiographical novel by ER Braithwaite, made by Rainmark Films.
Set in the bomb-damaged East End of London in the aftermath of World War II, Guyanese engineer Ricky Braithwaite is de-mobbed from the RAF to find a cold welcome in a Britain which has turned its back on the black men and women who had fought alongside them in the war. Taking a job as a teacher at an unconventional 'free' school in the East End, Ricky faces a class of unruly white working class kids who test him to his limits. But in the space of one year, their lives are transformed under his guidance, and his own future is turned upside down when he falls in love with a white fellow-teacher. In a story that counters prejudice with personal dignity and hope, To Sir With Love celebrates the transformational power of education in the face of racial prejudice. Powerfully resonant of 1950s London, the themes are just as relevant today. ER Braithwaite's autobiographical novel To Sir With Love was published in 1959. 
Hanif Kureishi says: "ER Brathwaite's To Sir With Love, written and set in London's East End at the end of the 1950s, is a moving, tough and informative story about an intelligent man whose only hope of work - since he is black - is to become a teacher. As a young man in the 1960s, TSWL was the only novel I was aware of which dealt with the subject of race in Britain, and I hope this dramatization provides a vivid portrayal, particularly for the young, of how Britain has changed since then, and how it has remained the same."
Executive producer is Tracey Scoffield for Rainmark Films and Lucy Richer for the BBC. 
The Cormoran Strike Mysteries 
Based on Robert Galbraith's best-selling novels The Cuckoo's Calling and The Silkworm, and the highly anticipated Career Of Evil, due for publication this autumn, this bold series from a master storyteller will bring one of the most memorable detective duos of modern times to BBC One. 
Steeped in the atmosphere of contemporary London, Cormoran Strike's city is far from the bright lights and frenetic bustle, immersed instead in its darker, murkier side. War veteran turned private detective, Strike investigates shocking crimes together with his female assistant Robin, whose forensic mind and fierce determination he cannot ignore. The murders take them from the hushed streets of Mayfair to the literary haunts of Fitzrovia, exposing the seedy reality lurking beneath seemingly innocent societies. With each crime, they discover a little more about each other and both learn that appearances can be deceptive.
The series is made by Brontë Film and Television, the producers of The Casual Vacancy. Sarah Phelps will adapt The Cuckoo's Calling and Ben Richards The Silkworm. Ruth Kenley-Letts, Neil Blair and JK Rowling are executive producers, and Lucy Richer for the BBC. Dan McCulloch will produce and Julian Farino will direct.

The Last Post
Aden, 1965. The fag-end of empire. Based on Peter Moffat's childhood memories, his father's life as an officer in the Royal Military Police and his mother's struggle between being what the army required her to be and what she felt like being, this is the story of a British army unit fighting a terrorist insurgency in the Middle East and the women and children who were there with them.
Danger, heat, glamour - grenade attacks, roadside mines, sniper actions, gin and tonic, polka dot bikinis and fish and chips at the BP beach club, Strangers In The Night, death in the desert, drinking and smoking like there's no tomorrow, frying eggs on the bonnets of Land Rovers, the politics of occupier and occupied, love and war a long way from home.
The series is an up-close look at soldiering and police work, but it's as much about the pressures and excitements of being married to the British army in a dangerous place at a moment in history when sex and feminism arrive in the 20th century - the sun is going down on the empire and the established order of the 1950s is disappearing. 
Written by Peter Moffat, made by Bonafide Films and The Forge Entertainment.
Executive Producers Margery Bone & Elwen Rowlands for BF, George Faber & Mark Pybus for Forge, and Matthew Read for the BBC.
Rush Of Blood
Adapted from the best-selling Mark Billingham novel by Matt Charman, made by Murderous Productions Limited/On the Corner Limited. 3x60 serial.
Three couples return from their holiday together in Florida and realise that one of them must have been responsible for a murder. Executive producers are Jolyon Symonds, Mark Billingham, Matt Charman and Matthew Read for the BBC. 
BBC One announces stellar cast for Midsummer Night's Dream
For one night only, BBC One becomes The Globe, with Russell T Davies' bold and accessible adaptation of Shakespeare's classic as part of the Shakespeare season on the BBC in 2016.
Maxine Peake is set to star as Titania, Matt Lucas as Bottom, John Hannah as Theseus, Eleanor Matsuura as Hippolyta and Hiran Abeysekera as Puck. Award-winning stage star Elaine Paige returns to television as Mistress Quince, Richard Wilson will star as Starveling, Bernard Cribbins as Snout, Javone Prince as Snug and Fisayo Akinade as Flute. 
Russell T Davies says: "This is such an exciting range of actors from stage and screen, from wild comedy to high drama, and some making their first ever appearance on camera. The Dream is coming to life like never before."
Factual
Paul O'Grady: The Sally Army & Me 
6x30 series, co-produced by Potato and Olga TV.  
Coinciding with The Salvation Army's 150th anniversary, it will explore and uncover Paul's lifelong passion for the much-loved organisation. As a child, Paul always wanted to be in 'The Sally Army'. This heart-warming series will see him achieve that ambition by becoming an honorary member and experiencing what it is like to enlist as a volunteer. And that means rolling-up his sleeves and getting stuck in. Across the six episodes, Paul will take up a regular place behind the counter at The Salvation Army's residential centres, assist in their work with older people, meet staff in the 'Family Tracing Service' and help as they continue to change families' lives across Britain. 
Paul O'Grady said: "It's an unholy pairing, but for some reason The Sally Army has always managed to build a bridge to me across my life – from saints to sinner! They saved kids near my street when I was a boy, with food kitchens, helped me when I was a care worker, and supported people I know over the years." 
Saving Lives At Sea
4x60 series, made by Blast Films. 
Every day around the UK, an army of unpaid volunteers put their own lives on the line to try and save the lives of complete strangers. Saving Lives At Sea tells the story of these ordinary men and women who are doing something extraordinary - giving up their free time to staff more than 200 RNLI lifeboat stations right across the country and provide a vital rescue service on Britain's waters.  
From the north of Scotland to the south coast of England, in holiday resorts, working harbours, and on the river Thames, RNLI volunteers are ready to launch their boats and race to the rescue within minutes of a cry for help coming in - 24 hours a day, 365 days a year, whatever the weather. Whether it's children cut off by the incoming tide, novice sailors caught out by rapidly changing conditions at sea, or a fishing trawler run aground in the dead of night – every minute, every second counts. Using a combination of specially designed boat-mounted cameras, helmet cameras and directors embedded at lifeboat stations the length and breadth of Britain, this series take us right into the heart of the action, capturing the unpredictable work of the RNLI in never-before-seen detail - providing an insight into the lives and motivations of the volunteers, uncovering the stories of those they are called upon to rescue, and exploring our island nation's evolving relationship with the seas that surround us. 
How To Stay Young
Presented by Angela Rippon and Chris van Tulleken, this is the definitive guide to how science can help us stay young and healthy for longer. 
Across two episodes, the Battle Of The Body and the Battle Of The Brain, we'll discover that science is challenging so much of what was once thought to be true about growing old. We'll look at exactly what happens when we age, what we can do to live well for longer, and the latest advances in science that are helping us fight the ageing process. It's now understood that genes only play a small part in determining how long we'll live. Lifestyle is by far the biggest influence on our life expectancy. We'll travel the world to find the secrets to a long life - from Japan where the elderly are highly respected within society, to a community in USA that is bucking their nation's trend of high rates of heart disease. 
We'll meet ordinary people with extraordinary stories, such as a heart surgeon who was still operating at the age of 92, and a group from Edinburgh who have some of the brightest old minds in the UK. At the frontiers of science we'll find out about a trial in the US where they are replacing old people's blood with young blood and how scientists hope sufferers of Laron disease in Ecuador could help the development of a drug that will dramatically slow down the ageing process.

Invictus Games
BBC One will be the UK broadcast partner for the 2016 Invictus Games in Orlando next year. 
Prince Harry recently announced that the USA had taken up the challenge of hosting the next Invictus Games, which will again use sport to inspire recovery and generate a wider understanding and respect for wounded, injured and sick servicemen and -women from 14 countries. The 2016 Games will be held in Orlando, Florida at the ESPN Wide World of Sports Complex from 8 to 12 May 2016. 
Related Media Centre