John Hurt, Simon Russell Beale, Jane Horrocks, and Cabin Pressure Finale nominated for BBC Audio Drama Awards
The shortlist for the BBC Audio Drama Awards 2016 has been announced this morning with John Hurt, Helen McCrory, Simon Russell Beale, Jane Horrocks, Alfred Molina, and Sue Johnston topping the list of those up for awards.
Published: 17 November 2015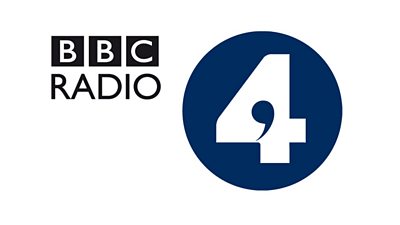 Radio 4's special New Year's Day broadcast of War and Peace, classic programme Dead Ringers, and John Finnemore's Cabin Pressure are also shortlisted for 2016 – a year which has seen 100 more entries than last.
The awards recognise the cultural significance, range and originality of audio drama, on air as well as online, and credit the creativity of the actors, writers, producers, sound designers and others who work within the field.
This year's shortlist will be judged by a team of industry experts including Indira Varma, Roy Williams, Daniel Evans, Hattie Morahan, Rachel Joyce, Ruth Jones and the finalists will be announced on 5 January 2016.
Last year's star-studded event saw Scottish actor and comedian Stanley Baxter take home a Lifetime Achievement Award to mark his 75th year in radio; author Neil Gaiman awarded Outstanding Contribution Award for his commitment to audio drama with adaptations of Good Omens and Neverwhere; and Sir Ian McKellen win Best Actor.
The winners for 2016 will be awarded at a ceremony in the Radio Theatre at BBC Broadcasting House, London, on Sunday 31 January.
For more information, visit bbc.co.uk/programmes/p01pf59s
Notes to Editors
The full list of shortlisted entries for each category this year is as follows:
Best Actress in an Audio Drama
Eve Myles in Frank and the Bear
Helen McCrory in The Pumpkin Eater
Monica Dolan in Vincent in Brixton
Sorcha Cusack in Juno and the Paycock
Sue Johnston in Love in Recovery
Susan Wokoma in Cuttin' It
Best Scripted Comedy with a Live Audience
Andrew O'Neill: Pharmacist Baffler, by Andrew O'Neill
Dead Ringers, by Bill Dare, Jim Farthing, Jon Culshaw, Debra Stephenson, Lewis MacLeod
John Finnemore's Souvenir Programme, by John Finnemore
Reluctant Persuaders Ep 3, by Chris Pye
The Big Broadcast: Snow, by Neil Brand
The Penny Dreadfuls Present: Macbeth Rebothered, by David Reed with Humphrey Ker
Best Online Only Audio Drama
Dark Shadows: Bloodlust, by Big Finish
Hood: King's Command, by Spiteful Puppet Entertainment Ltd
Survivors: The Hunted, by Big Finish
The Judgement of Sherlock Holmes, by Big Finish
The Kindness of Time, by Rosie Boulton
The Omega Factor: The Old Gods, by Big Finish
Best Audio Drama (Adaptation)
A Place of Greater Safety, by Hilary Mantel, dramatized by Melissa Murray, producer Marc Beeby
Between the Ears: Mr Rainbow, dramatized by Sebastian Baczkiewicz from Franz Kafka, producer Joby Waldman
King Charles III, by Mike Bartlett, producer Toby Swift
The Last Days of Troy, dramatized from Homer by Simon Armitage, producer Sue Roberts
The Master and Margarita, by Mikhail Bulgakov, dramatized by Lucy Catherine, producer Sasha Yevtushenko
The Sea, the Sea, by Iris Murdoch, dramatized by Robin Brooks, producer Fiona McAlpine
The Song of Hiawatha, by Henry Wadsworth Longfellow, adapted and produced by Pauline Harris
Best Actor in an Audio Drama
Alfred Molina in A View from the Bridge
Anton Lesser in Vampyre Man
David Benson in Frankie Takes a Trip
John Hurt in Jeffrey Bernard Is Unwell
Nico Mirallegro in Orpheus and Eurydice
Roger Allam in Cabin Pressure – Finale (Zurich)
Simon Russell Beale in Dead Girls Tell No Tales
Best Audio Drama (Original Single)
Cuttin' It, by Charlene James, producer Jessica Brown
Dream of White Horses, by Linda Marshall Griffiths, producer Nadia Molinari
Monster, by Tony Pitts, producer Sally Harrison
Our Sea, by Ronan Bennett, producer Jenny Thompson
The Churchill Barriers, by Emma Spurgin Hussey, producer David Hunter
The Electrical Venus, by Julie Mayhew, producer Emma Harding
The Len Continuum, by Peter Strickland, producer Polly Thomas
Best Use of Sound in an Audio Drama
Fight Club, sound by Wilfredo Acosta, producer Heather Larmour
Fright Night: Ring, sound by Catherine Robinson, producer James Robinson
Fugue State, sound by Julian Simpson and David Thomas, producer Karen Rose
Good Omens, sound by Dirk Maggs, producer Heather Larmour
Mayday Mayday, composer Aaron May, producer Becky Ripley
Unmade Movies: Orson Welles' Heart of Darkness, sound by Wilfredo Acosta, producer Laurence Bowen
Best Scripted Comedy Drama
Cabin Pressure – Finale (Zurich), by John Finnemore, producer David Tyler
Dot, by Ed Harris, producer Jessica Brown
In and Out of the Kitchen, by Justin Edwards, producer Sam Michell
John Finnemore's Double Acts – A Flock of Tigers, by John Finnemore, producer David Tyler
The Dad Who Fell to Earth, by Toby Hadoke, producer Charlotte Riches
The Man Who Wore Sanitary Pads, by Jon Sen, producer Sarah Bradshaw
Best Audio Drama (Series or Serial)
A Fine Balance, by Rohinton Mistry, dramatized by Ayeesha Menon & Kewel Karim, producer John Dryden
Children in Need: D for Dexter, by Amanda Whittington, producer Mary Ward-Lowery
Good Omens, by Terry Pratchett & Neil Gaiman, dramatized by Dirk Maggs, producer Heather Larmour
Home Front, by Katie Hims, Sarah Daniels, Shaun McKenna, producer Jessica Dromgoole
Undercover Mumbai, by Ayeesha Menon, producer John Dryden
War and Peace, by Leo Tolstoy, dramatized by Timberlake Wertenbaker, producer Celia de Wolff
Best Supporting Actor or Actress in an Audio Drama
Anton Lesser in The Master and Margarita
Billy Kennedy in Home Front
Jane Horrocks in Shakespeare's Fire
Mark Strong in Unmade Movies: Harold Pinter's Victory
Neil Maskell in Monster
Susan Wokoma in Three Strong Women
Best Debut Performance In An Audio Drama
Eleanor Tomlinson in Dead Girls Tell No Tales
Farshid Rokey in The Boy from Aleppo Who Painted the War
Karen Bartke in My Name Is…
Melissa Benoist in A View from the Bridge
Phoebe Fox in War and Peace
Richard Hawley in Monster
KW2
Related Media Centre Links
Tagged: