Julia Hobsbawm to explore power of networks for Radio 4
Julia Hobsbawm, founder of 'knowledge networking' business Editorial Intelligence, and Honorary Visiting Professor in Networking (Cass Business School, London) and in Business Networking (University Campus Suffolk) explores the power of networks and the business of networking in a new five-part series for BBC Radio 4.
Published: 10 September 2014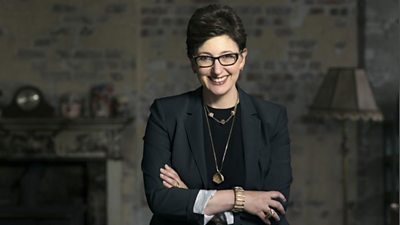 Now, in the 21st century, I would say we have become a 'nation of networkers'.
Looking at the science of networks, the cultural resistance to networking and the significance of networking to business and society, Networking Nation takes in cities ranging from Birmingham to Ipswich, Oxford and London.
Networking Nation follows Julia as she talks to a broad range of people including GCSE students, academics, City recruitment experts, as well as a garage mechanic and nail bar technician. Julia also speaks to well-known voices such as the BBC's Robert Peston, the Financial Times' Gillian Tett and UK Managing Director of Twitter, Bruce Daisley, as part of the series.
Each of them has something fascinating and illuminating to say about the business and practice of networking, and attitudes to it. They help Julia ask and answer the question: is Britain a nation of networkers?
Julia Hobsbawm says: "All of us use social networks, transport networks and mobile networks every single day, but I want to take a closer look at what the activity of networking is – both to debunk some myths and to illustrate how game-changing good networks and good networking can actually be. After the 18th century coffee shops had first ushered in a salon culture of networking, now, in the 21st century, I would say we have become a 'nation of networkers'."
Networking Nation begins on BBC Radio 4 at 1.45pm on Monday 13 October, and continues all week.
Notes to Editors
Picture credit: Andres Reynaga
CD3
Related Media Centre Links
Related BBC Links
Tagged: