Radio 3's New Generation Thinkers 2014 unveiled
After a nationwide search, BBC Radio 3 and the Arts and Humanities Research Council (AHRC) today announced the names of the 10 academics that will be this year's New Generation Thinkers.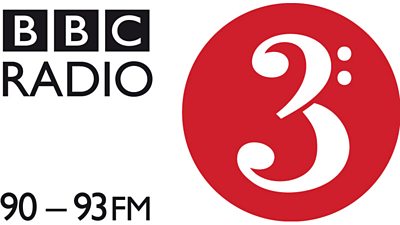 Nurturing new talent across the arts is a key part of Radio 3 and Hay Festival is a fitting place to announce this year's participants.
The New Generation Thinkers scheme strives to find the brightest minds of the future - who have the ability to turn ground-breaking academic ideas into radio and television programmes.
As part of the BBC's new three-year long arts partnership with the Hay Festival, the 2014 New Generation Thinkers were announced at an event during the annual literary and arts festival in front of a gathered audience from the world of arts, media and academia.
The 10 winners will spend a year working with Radio 3 presenters and producers to develop their ideas into broadcasts. They will make their debut appearance on Radio 3's arts and ideas programme, Free Thinking, on successive editions beginning Tuesday 10 June and will be invited to make regular contributions to the network throughout the year. They will also deliver talks at Radio 3's annual Free Thinking Festival of Ideas at Sage, Gateshead in November 2014.
Finally, each New Generation Thinker will develop their ideas for television, making short films for BBC Arts Online.
The 2014 New Generation Thinkers are:
Will Abberley - University of Oxford 
Will Abberley currently explores how 'natural deception' complicated scientific facts for Alfred Russel Wallace and his contemporaries.
Alasdair Cochrane - University of Sheffield 
Alasdair Cochrane's research is an analysis of animal rights and how international politics might take animals into consideration when producing new policies.
Joanna Cohen - Queen Mary University of London
Joanna Cohen is researching how Americans turned consumerism into an act of good citizenship.
Tom Charlton - University of Stirling 
Tom Charlton's current research is a profile of John Twyn, the 17th-century printer executed for publishing a seditious tract.
Sophie Coulombeau - University of York 
Sophie Coulombeau's current research is on personal naming and identity in England.
Daisy Hay - University of Exeter 
Daisy Hay is writing a biography of Benjamin and Mary Anne Disraeli and her current research focuses on Disraeli as one of the last Romantics.
Naomi Paxton - University of Manchester 
Naomi Paxton is exploring the Suffrage campaign and the Actresses' Franchise League.
Preti Taneja - Jesus College, Cambridge University 
Preti Taneja's current research is on rewriting Shakespeare for the 21st century.
Tiffany Watt-Smith - Queen Mary, University of London 
Tiffany Watt-Smith's research is on the cultural history of our compulsion to imitate each other's expressions and gestures.
Alun Withey - University of Exeter 
Alun Withey is researching The Medical World of Early Modern England 1500-1715 including, The Cultural History of the Beard.
The scheme received hundreds of applications from academics at the start of their careers who are deeply passionate about communicating modern scholarship to a wider audience.
Following a thorough six-month selection process, the winners were chosen from a group of 60 finalists, who attended a series of day-long workshops at the BBC's bases in Salford and London. The 10 were chosen by a judging panel made up of producers from BBC Radio 3 and BBC Arts and academics from the Arts and Humanities Research Council.
Matthew Dodd, Head of Speech programming for BBC Radio 3, says: "Selecting this year's New Generation Thinkers has been a stimulating experience. The huge range of dynamic researchers who aspire to bring their work to a broadcast audience made the choice of our final 10 a very tough series of decisions. Nurturing new talent across the arts is a key part of Radio 3 and Hay Festival is a fitting place to announce this year's participants. We're confident that the New Generation Thinkers 2014 will introduce listeners to charismatic new voices and compelling stories from contemporary research."
Professor Rick Rylance, Chief Executive of the Arts and Humanities Research Council, says: "Once again we are delighted with the success of this year's scheme. As ever, the work presented by this year's winners allows us to celebrate the value of arts and humanities research in our everyday lives. I look forward to hearing their programmes with enthusiasm. I'm also delighted that, as the AHRC continues to work with the BBC, two other research councils — Economic and Social Research Council and Medical Research Council — have joined us this year to cover an even broader range of projects."
Peter Florence, Director of Hay Festival, says: "We hope that these New Generation Thinkers will be part of the Hay Festivals here in Britain and around the world over the next three years."
MC4
Related BBC Links
Related Web Links
Tagged: