Ben Whishaw confirmed in lead role of BBC Two's new espionage thriller London Spy
The award-winning and highly acclaimed British actor Ben Whishaw stars in the lead role of Tom Rob Smith's first television drama series, London Spy, produced by Working Title Television for BBC Two and BBC America.
Published: 18 September 2014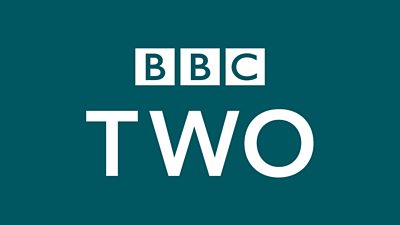 Ben Whishaw is quite simply one of the best actors in the country. It's an extraordinary privilege, as a writer, to have him play the lead.
Ben is joined by Academy Award-winning Jim Broadbent, British actress Charlotte Rampling OBE, whose recent role in Restless in 2012 saw her receive an Emmy Award nomination, and newcomer Edward Holcroft (Wolf Hall, Kingsman: The Secret Service).
This gripping, contemporary, spy thriller by Child 44 and The Farm author Tom Rob Smith, will see Ben play Danny - a gregarious, hedonistic romantic who falls for the anti-social enigmatic and brilliant Alex (played by Edward).
When Alex is found dead in his apartment amid suspicious circumstances, Danny finds himself drawn into the dangerous, complex and codified world of British espionage. Utterly ill-equipped to take on what lies ahead of him, he must decide whether he's prepared to fight for the truth.
London Spy is directed by Jakob Verbruggen, whose credits include The Fall and the US version of The Bridge. Filming on the new five-part series finished last week and will transmit on BBC Two later this year.
Creator and writer Tom Rob Smith says: "Ben Whishaw is quite simply one of the best actors in the country. It's an extraordinary privilege, as a writer, to have him play the lead. London Spy has gathered an exceptional cast and a visionary director. I couldn't be more excited, or proud."
The cast line-up for the series also includes Harriet Walter (The Young Victoria, Atonement), Adrian Lester (Othello at the National Theatre, Hustle), double Olivier Award-winning Samantha Spiro (Bad Education, Psychobitches), Mark Gatiss ofSherlock and The League of Gentlemen fame, acting legend James Fox (A Long Way from Home, Utopia), David Hayman (Shetland, The Paradise), Lorraine Ashbourne (The Syndicate, Public Enemies), Nicholas Chagrin (Doctors, Upstairs Downstairs), and Clarke Peters (The Divide, Treme).
Juliette Howell, Head of Television at Working Title Television, says: "Working Title couldn't be more proud to be producing this captivating drama. Incredible scripts, a hugely gifted director and a world-class cast; London Spy exudes quality through and through."
Polly Hill, BBC Head of Independent Drama, adds: "It's testament to Tom's wonderful scripts, that they have attracted such an incredible cast. Together with Jakob directing, this is an exciting team which promises to make London Spy an unmissable drama for BBC Two."
Tom Rob Smith's award-winning Child 44 trilogy was an international publishing sensation and has been turned into a movie with Tom Hardy, Gary Oldman and Noomi Rapace, produced by Ridley Scott, scheduled for release this spring.
London Spy is produced by Guy Heeley for Working Title Television, and executive producers are Tom Rob Smith, Juliette Howell, Tim Bevan and Eric Fellner for Working Title Television, and Head of Independent Drama Commissioning, Polly Hill, for BBC Two.
Commissioned by Janice Hadlow, former Commissioner for BBC Two, and Polly Hill, Head of Independent Drama, London Spy is a 5x60-minute series and will be distributed by NBCUniversal. It will premiere in the US on BBC AMERICA later this year.
CM
Related Media Centre Links
Related BBC Links
Related Web Links