Radio 3 Free Thinking Festival 2014
Now in its ninth year, BBC Radio 3's Free Thinking Festival returns to Sage Gateshead from Friday 31 October to Sunday 2 November 2014 for a weekend of provocative debate, new ideas, live music and performance.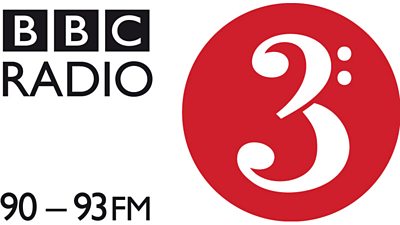 We're looking forward to broadcasting more live Radio 3 programmes from Sage Gateshead than ever before and we're sure that the weekend will create compelling debates for the audience at the venue and at home to enjoy.
The festival brings together high-profile figures from the worlds of arts, science, politics and literature to discuss and challenge current thinking on a range of topics, this year focusing on a theme of 'The Limits of Knowledge', with lectures and discussions on subjects including the role of the imagination, self-knowledge and the mysteries of the financial world.
Radio 3 transports much of its weekend schedule to Sage Gateshead as part of the festival, allowing Free Thinking audiences the chance to see many of Radio 3's regular programmes being broadcast live from the venue, including CD Review, In Tune, Live In Concert, Music Matters, Sound Of Cinema and Words And Music.
All events are free to the public. Tickets will be available from Monday 6 October. For further information visit www.sagegateshead.com/freethinking
Free Thinking is broadcast on Radio 3 over the weekend of 31 October - 2 November and in the three weeks following the festival. All the debates and lectures will be available as free downloads.
Highlights across the weekend include:
folk musician Eliza Carthy
John Lanchester unlocks the mysteries of the financial world
Alison Light asks if there's more to learn about the working-class past
Elif Shafak, Turkey's best-selling writer, speaks on the role of the imagination
Ben Saunders and Meredith Hooper discuss Antarctica
Paul Dolan explores self-knowledge and how we can become happier
Saturday evening cabaret and Sunday morning with Ian McMillan in The Verb
Free Thinking will feature this year's newly announced Radio 3 and Arts and Humanities Research Council New Generation Thinkers who will be delivering a series of essays on topics ranging from natural deception to animal rights and American consumerism.
Matthew Dodd, Head of Speech Programming at BBC Radio 3, said: "It's great to be bringing BBC Radio 3's annual festival of ideas back to one of the North East's leading arts venues, in this, Sage Gateshead's 10th anniversary year. The 2014 festival is gearing up to be as thought-provoking and stimulating as ever, with this year's theme of the limits of knowledge touching on many of the uncertainties and boundaries of what we know about the world around us. We're looking forward to broadcasting more live Radio 3 programmes from Sage Gateshead than ever before and we're sure that the weekend will create compelling debates for the audience at the venue and at home to enjoy."
Event and ticket information
The Free Thinking Festival takes place at Sage Gateshead from Friday 31 October – Sunday 2 November
For free tickets and the full programme call Sage Gateshead Ticket Office on 0191 443 4661 or visit www.sagegateshead.com/freethinking. Standby tickets will be available on the day.
To request a free festival brochure email: freethinking@bbc.co.uk
More information on the Free Thinking Festival can be found at bbc.co.uk/freethinking and www.sagegateshead.com
Notes to Editors
The Free Thinking Festival was established by Radio 3 in 2006 as a platform for innovative thinking and debate on ideas relevant to contemporary society. This is the festival's sixth year at Sage Gateshead. Previous speakers at the festival include Sir Michael Marmot, Jimmy Wales, Mary Robinson, Ian Goldin, Tom Holland, Mona Siddiqui, Sugatra Mitra, Amos Oz, Michael Ignatieff, Tom Shakespeare, Camilla Batmanghelidjh, Professor Dame Sally Davies, Lionel Shriver, Rt Hon William Hague, Brian Eno, David Miliband MP, Fiona Shaw, Mark Pagel, Tony Benn, Kevin McCloud, Albie Sachs, Jacqueline Wilson, Ian Paisley, Soweto Kinch, Lisa Jardine, William Orbit and Will Self.
Radio 3 broadcasts distinctive classical music and wider arts programming in three dimensions, through radio, live events and context. As the home of classical music, Radio 3 features more live classical music programming than any other and is the home of the BBC Proms, broadcasting every Prom live and over 600 complete concerts a year. The station is the most significant commissioner of new musical works in the country and is committed to supporting new talent, from composers to writers and new young performers, through schemes such as New Generation Artists and New Generation Thinkers.
• The BBC aims to provide the broadest range and depth of music and arts programmes across television, radio and online.
• The BBC aims to provide context through original, fresh discussion and perspectives.
• The BBC is the biggest investor and creator of original arts and music programming.
• The BBC creates non-commercial partnerships with the arts sector that go beyond broadcast, from sharing expertise to widening public engagement in UK arts.
Sage Gateshead is both a live music venue and a centre for music education located in the North East of England. The local, national and international concert programme runs all year round and incorporates all kinds of music. It is home to Royal Northern Sinfonia, the Orchestra of Sage Gateshead, and the Folkworks programme. The extensive Learning and Participation programme enables everyone of every age or ability to become involved in music. The building, designed by Lord Foster, incorporates outstanding performance spaces of internationally acclaimed acoustic excellence.
The Arts and Humanities Research Council (AHRC) funds world-class, independent researchers in a wide range of subjects: ancient history, modern dance, archaeology, digital content, philosophy, English literature, design, the creative and performing arts, and much more. This financial year the AHRC will spend approximately £98m to fund research and postgraduate training in collaboration with a number of partners. The quality and range of research supported by this investment of public funds not only provides social and cultural benefits but also contributes to the economic success of the UK.
EB2
Related BBC
Related BBC Links
Related Web Links
Tagged: