BBC announces Dixi, a brand-new online drama from CBBC
It's important to raise awareness about safety online and Dixi does this in an engaging, educational and entertaining way."

Cheryl Taylor, Controller of CBBC
Date: 23.01.2014
Last updated: 18.03.2014 at 17.59
A story of intrigue and deception in a fictitious social network, Dixi will be available exclusively across mobile, tablet and desktop platforms from 24 February, with 30 webisodes scheduled across three weeks.
As CBBC's first-ever online comedy drama, the webisodes will be available in the form of daily vlogs which will be uploaded Monday to Friday, before and after school.
In a first-person 'selfie' style of shooting, the show follows teen Shari, whose entire life is on Dixi: from chatting to friends and sharing pictures to posting funny vlogs. This social network is her life. That is, until her page is defaced, her password changed and she is locked out. To Shari, it's the end of the world, but with the help of her closest friends she sets out to discover who hacked Dixi and 'murdered' her profile page.
Dixi both encourages children to enjoy the creativity of the net while also getting them to think about the potential dangers of social networking, from online privacy and safety settings, to the real-world consequences of cyber bullying. Alongside the exclusive webisodes, there will be interactive web chats and exciting content that will give the CBBC audience a unique opportunity to engage with the drama, try to solve the mystery of 'who's done it' and gain an understanding of the complex issues it raises. CBBC and Kindle Entertainment have also created a mock version of the social network Dixi which will be available from the CBBC website, and features the profiles from the characters that see them posting messages to and from one another.
Cheryl Taylor, Controller of CBBC, says: "It's important to raise awareness about safety online and Dixi does this in an engaging, educational and entertaining way. To kick off, we're releasing the Dixi website and a song to coincide with Safer Internet Day on 11 February. Titled IRL, the song highlights that everything you do online can have consequences in 'real life', a message that is central to the show."
Patrick Healy, Head of Product for BBC Children's, says: "We know children's media habits are changing and we must innovate to reach audiences whenever and wherever they are. By the new approach to release content across the day, Dixi is a great example of how rich online content can work across multiple platforms and at the same time help children and parents engage with important issues and continue their learning online."
Melanie Stokes, Executive Producer for Kindle Entertainment, says: "Most of the CBBC audience will be about to take the plunge into that very exciting and unchartered world of social media for the first time. With Dixi we want to really use the vernacular of those sites to dramatise the highs and lows that come with living life online."
MA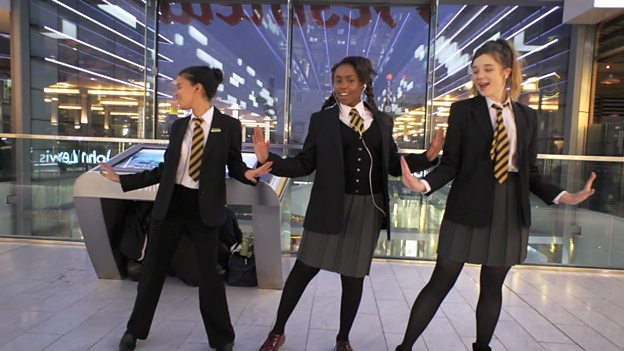 Search the site
Can't find what you need? Search here