BBC Hindi now available on Line instant messaging
As part of its 'mobile-first' strategy, BBC Hindi is making its content available on smartphone instant messaging platform LINE – one of the world's top five chat apps. By searching for the username BBC Hindi, and adding the account, or by subscribing to BBC Hindi in the Official Accounts section, Hindi-speaking LINE users can receive the latest news from BBC Hindi via text, graphics, short video clips and audio.
Published: 28 October 2014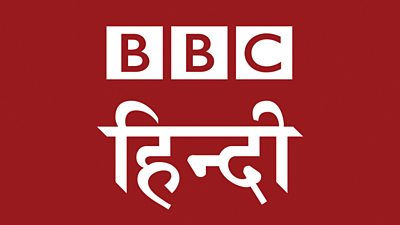 By making our content available via LINE we are tapping into vast numbers of users who will welcome access to BBC journalism in a digitally friendly fashion.
One of the fastest growing Hindi news websites, bbchindi.com has pioneered the use of the instant-messaging platform among Hindi-language news providers. The launch of the BBC Hindi LINE app follows the recent launch on LINE of the BBC News account. LINE has 560 million registered users globally and over 30 million registered users in India.
Earlier this year, the BBC conducted successful trials in India with other instant-messaging apps. Audiences have shown an appetite for such services, and the bbchindi.com website now operates on the 'mobile-first' basis, delivering mobile-friendly content that users will want to share.
BBC Hindi Digital Editor, Rajesh Priyadarshi, says: "The Indian market has become the new driver of digital growth, and social media is teeming with activity. Chat apps are opening new windows of opportunity and by making our content available via LINE we are tapping into vast numbers of users who will welcome access to BBC journalism in a digitally friendly fashion."
BBC World Service Head of Business Development, Asia Pacific, Indu Shekhar Sinha adds: "Chat apps are redefining the rules of engagement. As one of the world's most trusted broadcasters, BBC World Service has always been keen to engage with audiences on their preferred media platforms. Thanks to this collaboration with LINE, our presence on the Indian mobile market will be further reinforced."
LINE spokesperson, Abhijit Mishra, says: "LINE is an integrated mobile platform committed to building strong content partnerships to provide relevant and meaningful information to our users. Our alliance with BBC Hindi official account will amplify the rich user-experience on LINE and provide BBC Hindi with a wide reach to the Indian audience."
As part of BBC World Service, BBC Hindi adds to the BBC's expanding social-media presence. BBC Hindi has more than 2.6 million followers on Facebook. BBC News is the most shared news brand on Twitter and has more than 40 million Facebook page 'Likes' worldwide.
For more information please contact:
BBC World Service Group Communications - Lala Najafova lala.najafova@bbc.co.uk
Notes for editors
BBC Hindi delivers content for online, mobile, TV and radio platforms. Hindi-speakers across the world can access the BBC Hindi content via the news site bbchindi.com. The 'mobile first' website can be accessed via the mobile portals of Vodafone, Reliance, Aircel, Tata Do Co Mo, Tata Indicom, Idea and Loop Mobile, and via the BBC Hindi apps developed for Android smartphones and Nokia's Series 40 devices. The BBC Hindi weekly TV news programme, Global India, is broadcast by the ETV network in India where it has a weekly audience of around 6 million. BBC's special radio output for India's FM market, available on regional FM stations, includes infotainment updates in Hindi and a portfolio of weekly programmes.
BBC World Service is an international multimedia broadcaster delivering a wide range of language and regional services on radio, TV, online and via wireless handheld devices. BBC World Service uses multiple platforms to reach its weekly audience of over 191 million globally. The BBC attracts a weekly global audience of 265 million people to its international news services including BBC World Service, BBC World News television channel and bbc.com/news.
Tagged: