Exclusive video: Warwick Davis and Val Kilmer on BBC Two's Life's Too Short Special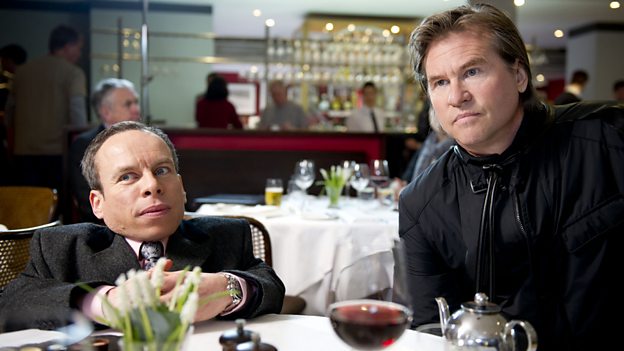 Date: 28.03.2013
Last updated: 18.03.2014 at 17.59
BBC Two's mockumentary starring Warwick Davis returns to the channel in a special one-off episode on Saturday 30 March at 10pm.
This special hour-long episode picks up from the end of the last series and follows the ups and downs of Warwick as he continues life in the uncertain world of show business.
In this exclusive clip, Val Kilmer and Warwick Davis discuss being back on screen together and explore Warwick's ambitions for Willow 2.
CM2
Search the site
Can't find what you need? Search here
Related Media Centre Links