London 2012 Olympic Games, Top Gear and Sherlock help deliver record-breaking year for BBC iPlayer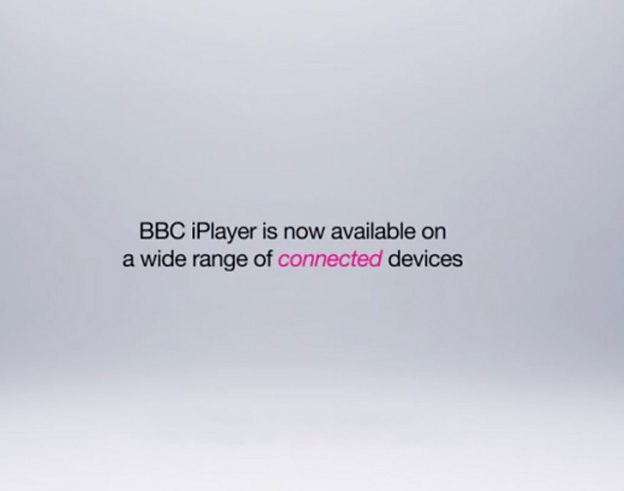 This year, we're looking forward to turning iPlayer into an entertainment destination, with a relentless focus on making iPlayer as easy and enjoyable as television."

Daniel Danker, General Manager, Programmes and On-Demand
Date: 24.01.2013
Last updated: 18.03.2014 at 18.12
BBC iPlayer, the BBC's popular on-demand service, hit record-breaking numbers in 2012, with 2.32 billion TV and radio programme requests and 36.5 billion minutes of BBC programmes enjoyed across all platforms in iPlayer.
Audiences spent 34% more time watching TV in iPlayer than ever before. Danny Boyle's spectacular Olympic Opening Ceremony topped iPlayer viewing in 2012 with 3.3m requests, followed by Top Gear with 2.8m and Sherlock with 2.5m requests.
The biggest trend in 2012 was the huge growth in iPlayer requests from mobiles and tablets. By the end of 2012, the BBC saw:
a +177% increase year on year of requests from mobiles and tablets – making up over a quarter of total iPlayer requests
nearly 14m downloads of the iPlayer mobile app, with 300,000 downloads on Christmas Day to devices such as the Nexus 7, iPad and Kindle Fire HD
10.8m BBC TV programmes downloaded to iPhone, iPad and iPod Touch devices, following the launch of mobile downloads in September 2012. Downloaded programmes already make up 6% of TV viewing on mobiles and tablets
Other 2012 trends showed that for the first time in iPlayer's history, requests from PCs comprised less than half of all total iPlayer requests (47%) in December 2012 alone. Live Restart - a new feature allowing viewers to rewind and restart live TV without waiting for the programme to end - was used by up to 30% of those watching live TV online. Mobile downloads made the daily commute less tiresome, with the majority of viewers downloading programmes at 10pm and watching them on the way to and from work at 7.30am and 5.30pm. Finally, the launch of iPlayer on Xbox and Sky now means more UK households than ever can enjoy watching BBC iPlayer on their living room TV.
Top iPlayer programmes in 2012 included Top Gear, which made up eight of the top 20 programmes. The London 2012 Olympic Opening and Closing Ceremonies, Sherlock, The Apprentice, Doctor Who, The Voice UK and BBC One's new comedy Citizen Khan all made up the rest of the iPlayer top 20. The top three radio programmes on iPlayer in 2012 were Jay-Z live at Radio 1's Hackney Weekend, Wallace and Gromit at the Proms and Rihanna live at Radio 1's Hackney Weekend.
December continued to be the most popular month for iPlayer, with a record 217 million requests for TV and radio programmes - a 23% increase over 2011. Festive TV specials such as Doctor Who - The Snowmen, EastEnders and Miranda were the most popular programmes throughout the month. Other top performing programmes were Outnumbered, Call The Midwife and Merlin.
2013 has already had a strong start, with 6,732m requests for TV programmes on January 1 alone, the most requests ever seen in 24 hours.
Daniel Danker, General Manager, Programmes and On-Demand, said: "2012 was a ground-breaking year for BBC iPlayer with a record 2.32 billion requests for programmes across over 650 platforms. Last year, the use of iPlayer shifted from PCs and early adopter devices like game consoles to screens used by all audiences. Mobile, tablet, and connected TV skyrocketed, with a particular emphasis on audiences taking iPlayer on the go. This year, we're looking forward to turning iPlayer into an entertainment destination, with a relentless focus on making iPlayer as easy and enjoyable as television."
Notes to Editors
More information on BBC iPlayer throughout the festive season is available here
BBC iPlayer Performance Pack December 2012 (pdf)
About BBC iPlayer
Launching on December 2007 as a simple catch-up website, BBC iPlayer has helped pioneer TV on demand by offering audiences the opportunity to watch selected BBC programmes for up to 7 days after broadcast.
BBC iPlayer has since evolved, adding more TV programmes; including entire series and films, radio programmes, live TV channels & radio station, programme downloads for offline viewing and personalisation features such as Favourites and recommendations.
Variants of BBC iPlayer optimised for over 650 mobiles, tablets and connected TVs are also available, allowing audiences to catch-up or watch live wherever they are and on whatever device – offering access on the move over 3G and Wi-Fi , or simple & convenient access via broadband on the living room TV.
| | | | |
| --- | --- | --- | --- |
|   | Programme | Episode | Total requests |
| 1 | Olympic Ceremonies London 2012 | Opening Ceremony |      3,326,903 |
| 2 | Top Gear Series 18 | Episode 1 |      2,834,190 |
| 3 | Sherlock Series 2 | A Scandal in Belgravia Episode 1 |      2,528,722 |
| 4 | Top Gear Series 18 | Episode 2 |      2,419,162 |
| 5 | Doctor Who Series 7 | Asylum of the Daleks Episode 1 |      2,243,137 |
| 6 | Top Gear Series 18 | Episode 4 |      2,201,738 |
| 7 | Olympic Ceremonies London 2012 | Closing Ceremony 12/08/2012 |      2,114,403 |
| 8 | Top Gear Series 18 | Episode 3 |      2,060,513 |
| 9 | Top Gear Series 18 | Episode 5 |      2,024,452 |
| 10 | Sherlock Series 2 | The Reichenbach Fall Episode 3 |      1,913,653 |
| 11 | Top Gear Series 18 | Episode 7 |      1,856,258 |
| 12 | The Apprentice Series 8 | Blank Canvas Episode 1 |      1,853,807 |
| 13 | Doctor Who Series 7 | Dinosaurs on a Spaceship Episode 2 |      1,819,200 |
| 14 | Citizen Khan | Episode 1 |      1,723,773 |
| 15 | Top Gear Series 18 | Episode 6 |      1,722,643 |
| 16 | Sherlock Series 2 | The Hounds of Baskerville Episode 2 |      1,689,118 |
| 17 | The Voice UK | Blind Auditions 1 Episode 1 |      1,677,994 |
| 18 | Doctor Who Series 7 | The Angels Take Manhattan Episode 5 |      1,638,232 |
| 19 | Top Gear | India Special |      1,493,544 |
| 20 | The Apprentice Series 8 | Household Gadget Episode 2 |      1,490,817 |
IW
Search the site
Can't find what you need? Search here
Related Media Centre Links